We are back to school! We are so excited to welcome these faces back to our building!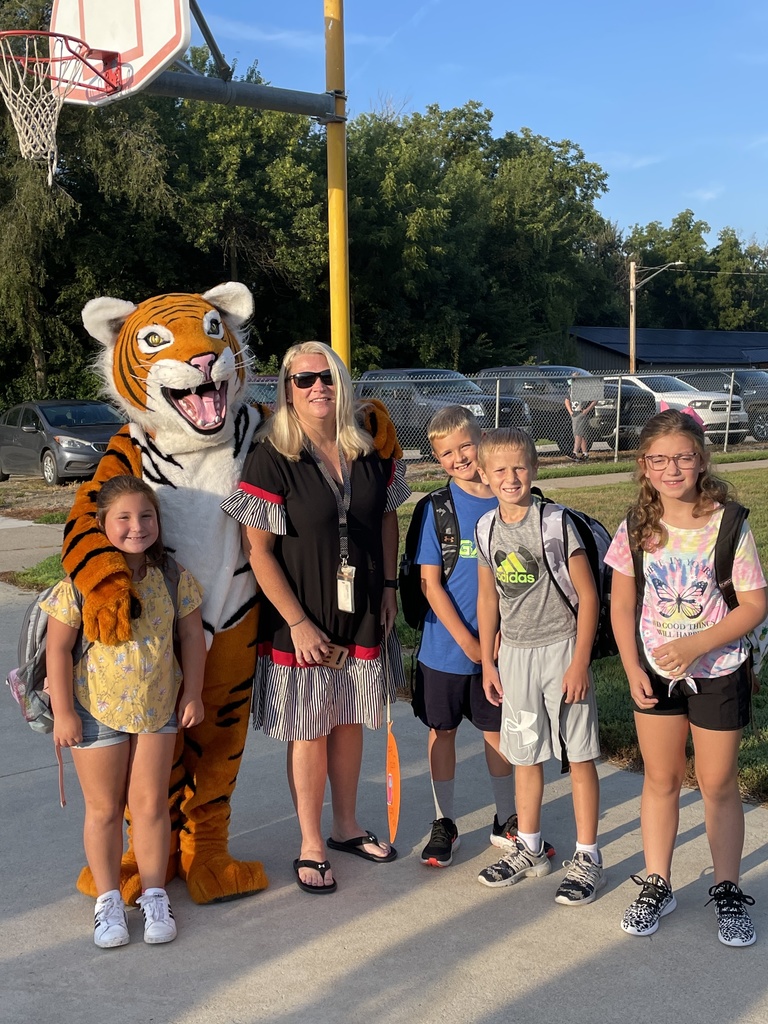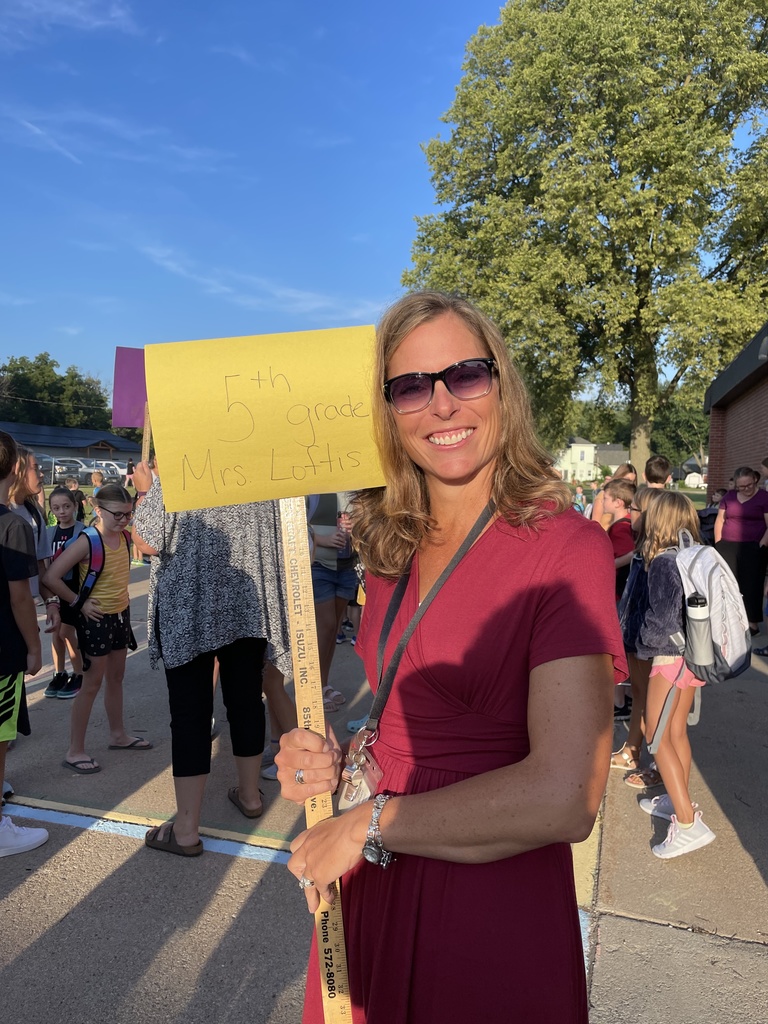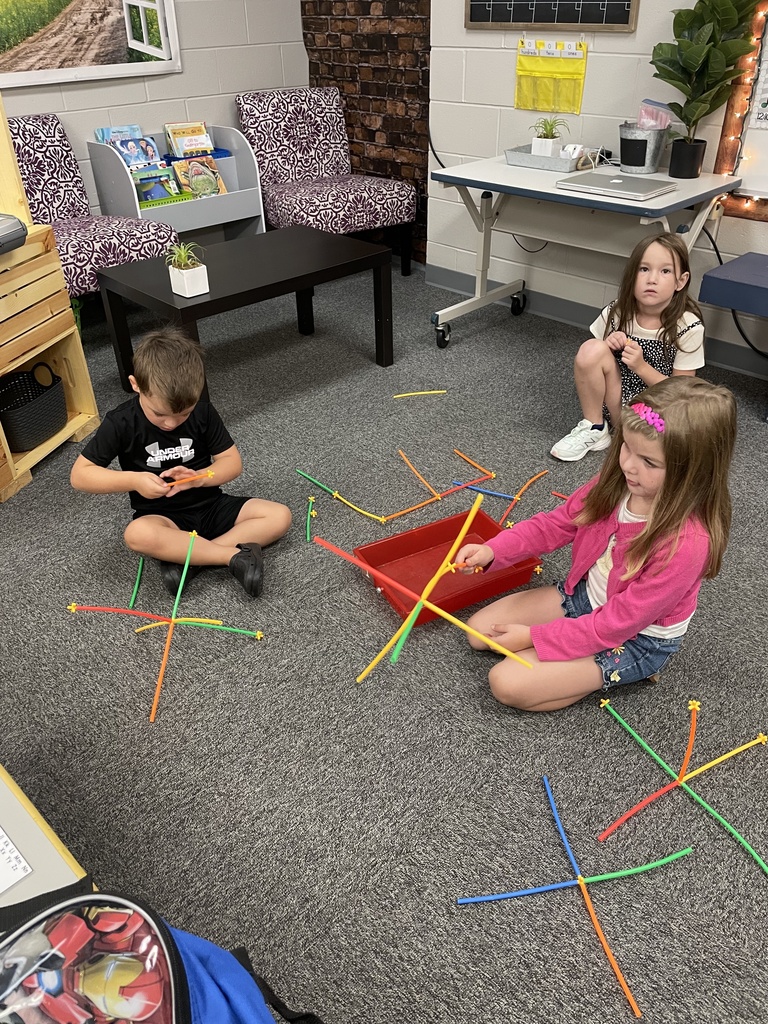 Best of luck to the Tiger Softball team on their first official game day of the season! 🥎 JV & Varsity 🆚 Ashland-Greenwood Bluejays 🕔 5:00 & 6:30pm 📍 Ashland, NE

Huge thank you to Washington County Bank for providing our staff with lunch today! We appreciate all that you do for our community!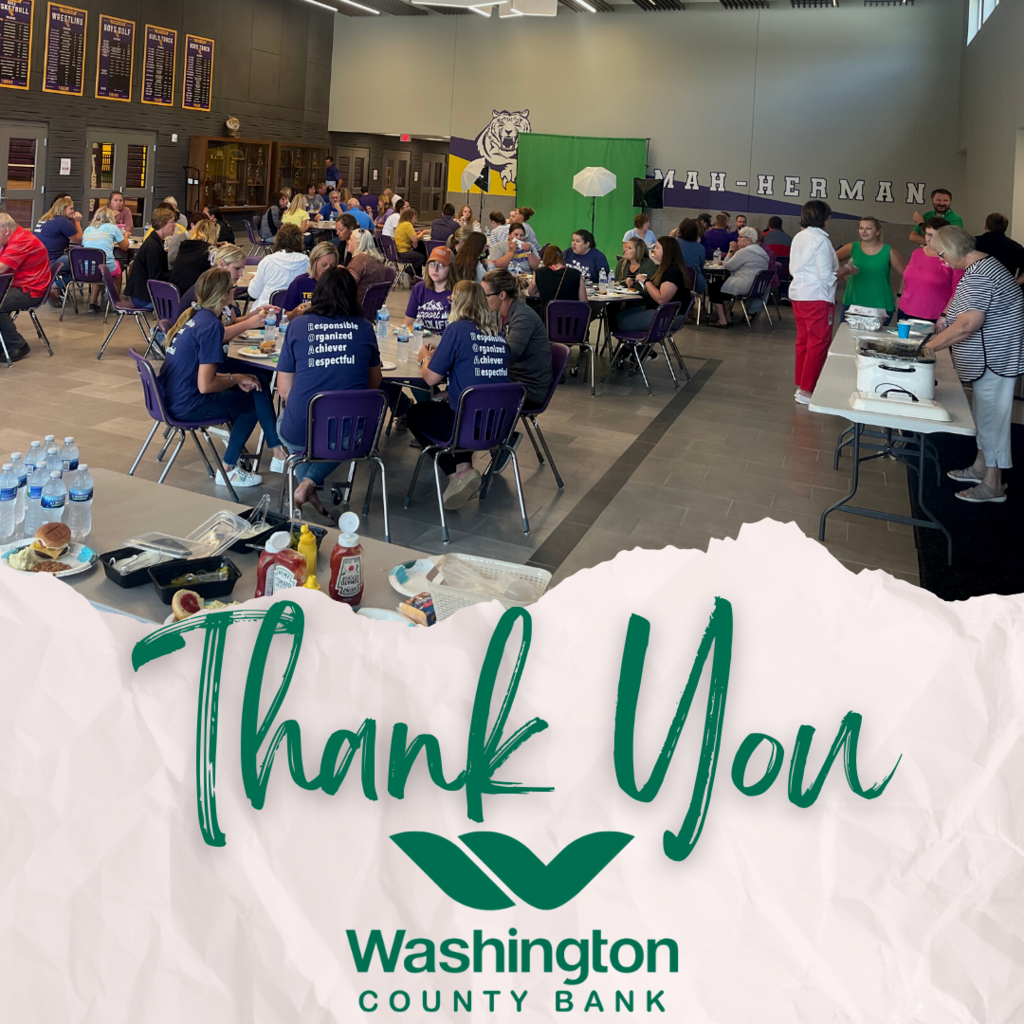 Just a reminder of Back to School Night for all elementary students from 4-6pm! Also, all incoming 5th graders are invited to join the band and find the instrument that's right for them TONIGHT from 4-7pm. For more information, contact Miss Fisher at
hfisher@thtigers.org
.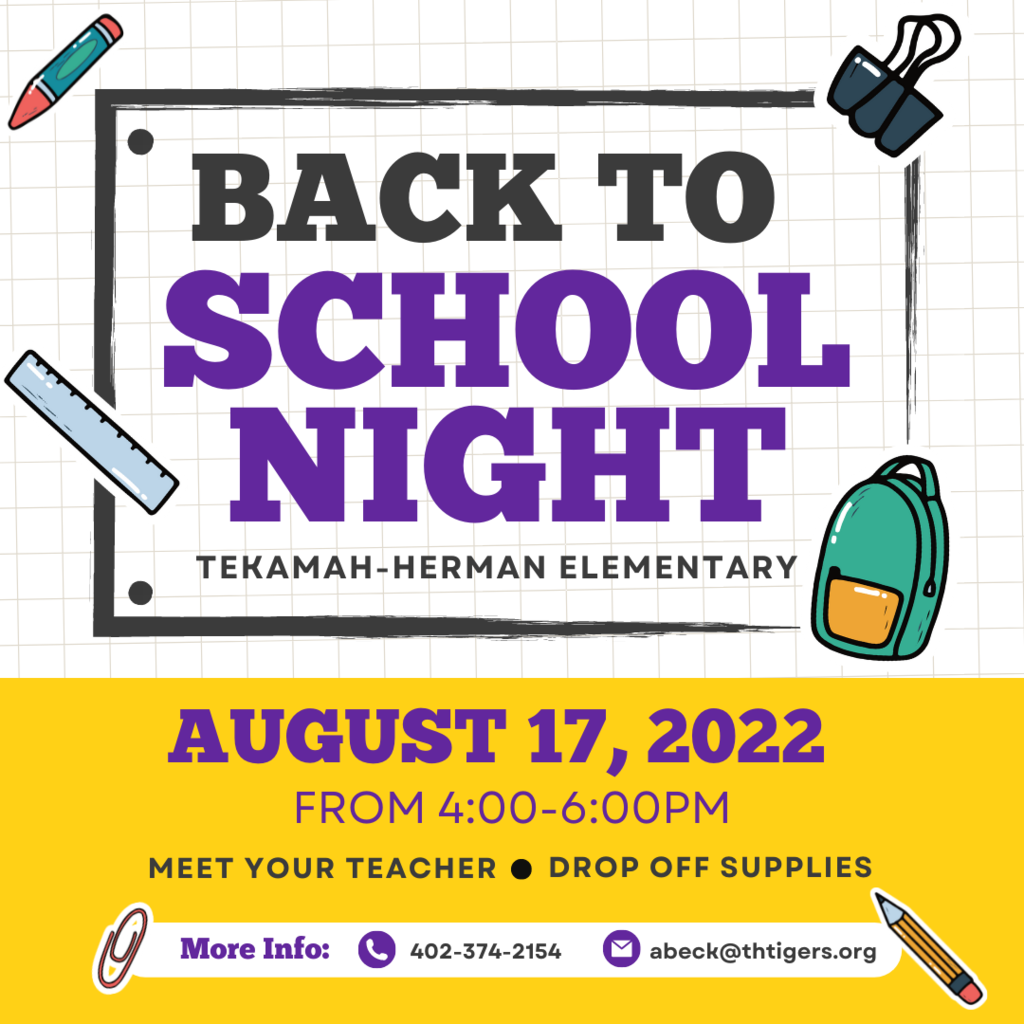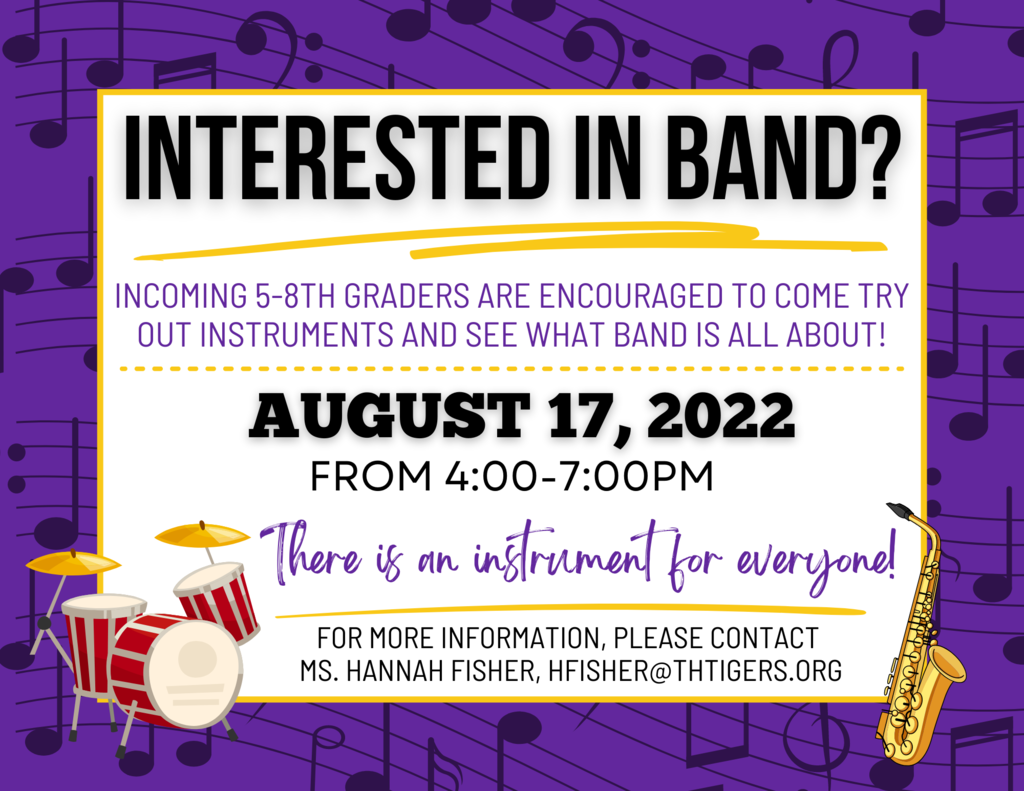 Check out the dates and times for the Gatorade Scrimmages this week!

Come out and support the Tiger Softball team as they kick off their season with their jamboree game tonight! This is a fundraiser for the Nebraska High School Sports Hall of Fame so passes will not be accepted.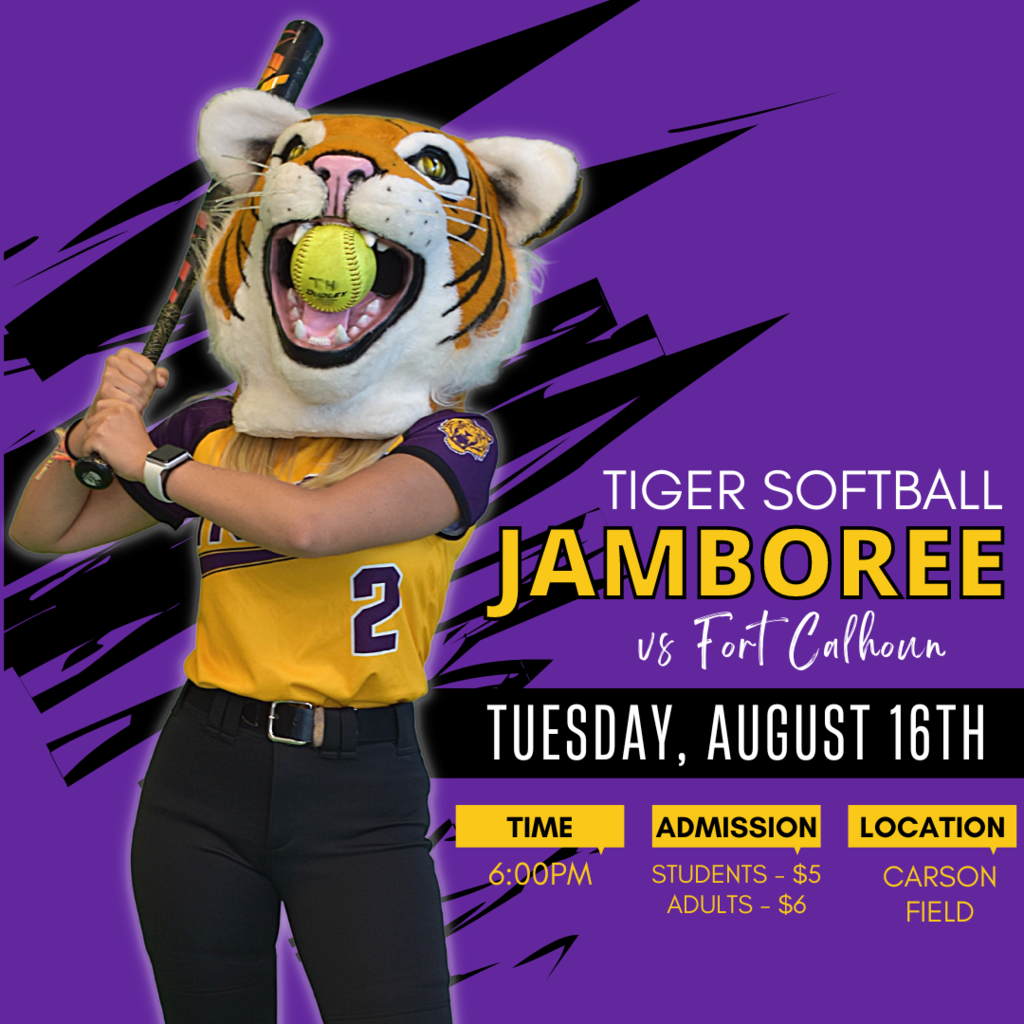 Happy first day of fall sports! We appreciate all supporters of Tiger Athletics. Please be sure to double check the activity calendar at
www.thtigers.org
for accurate game times, as they sometimes change prior to game day. GO TIGERS!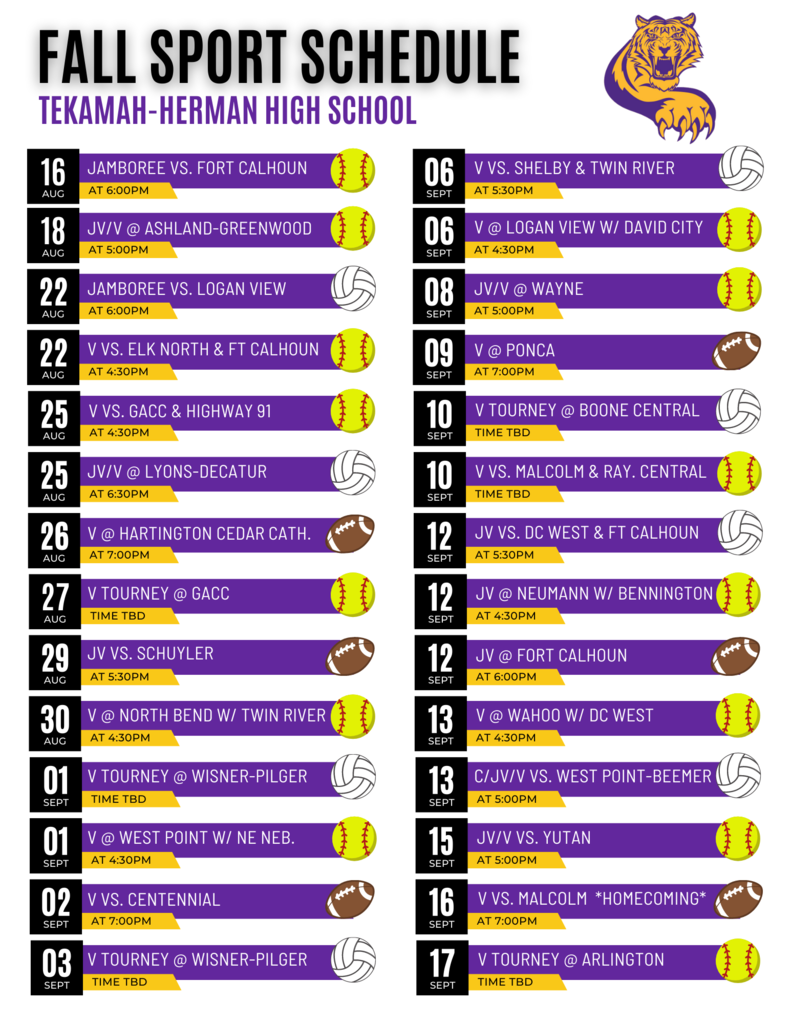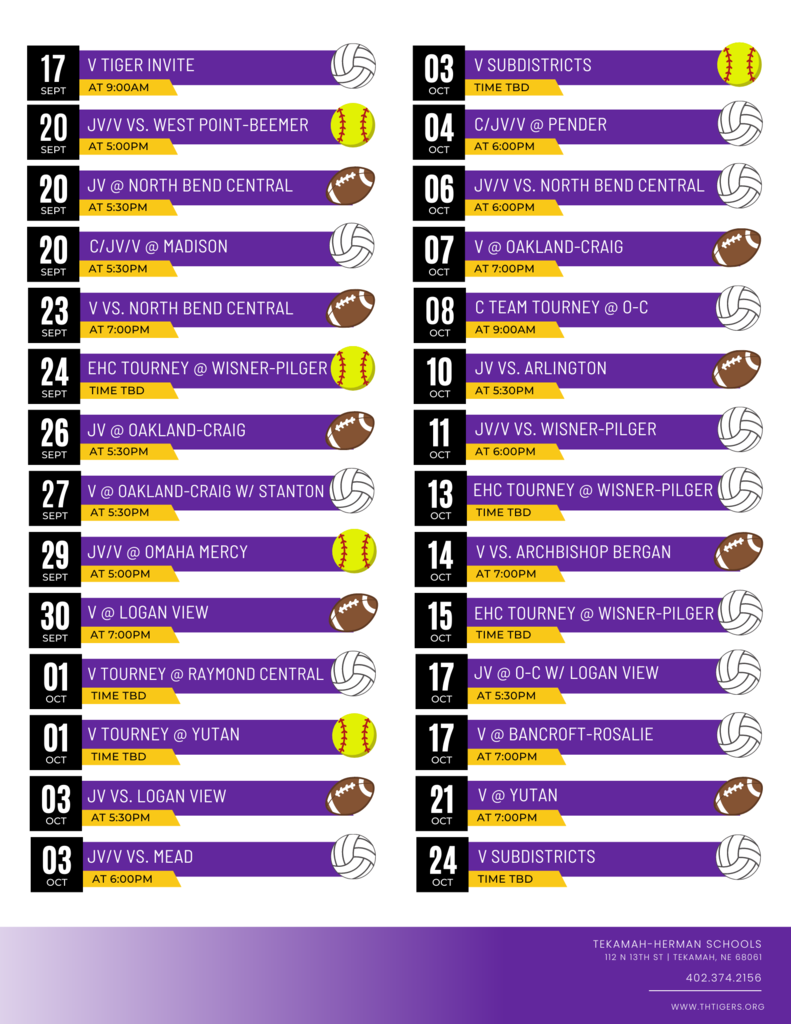 Just a reminder that all athletes are required to turn in their sports physicals prior to the first day of practice on Monday, August 8th. Physicals can be turned into the high school office or their coaches.

High school students may pick up their laptops from 6-8pm on Tuesday, August 16th in the commons area. An email including paperwork and instructions will be sent within the next week.

Incoming 7th graders and their parents are encouraged to attend orientation and open house on Monday, August 15th beginning at 6pm.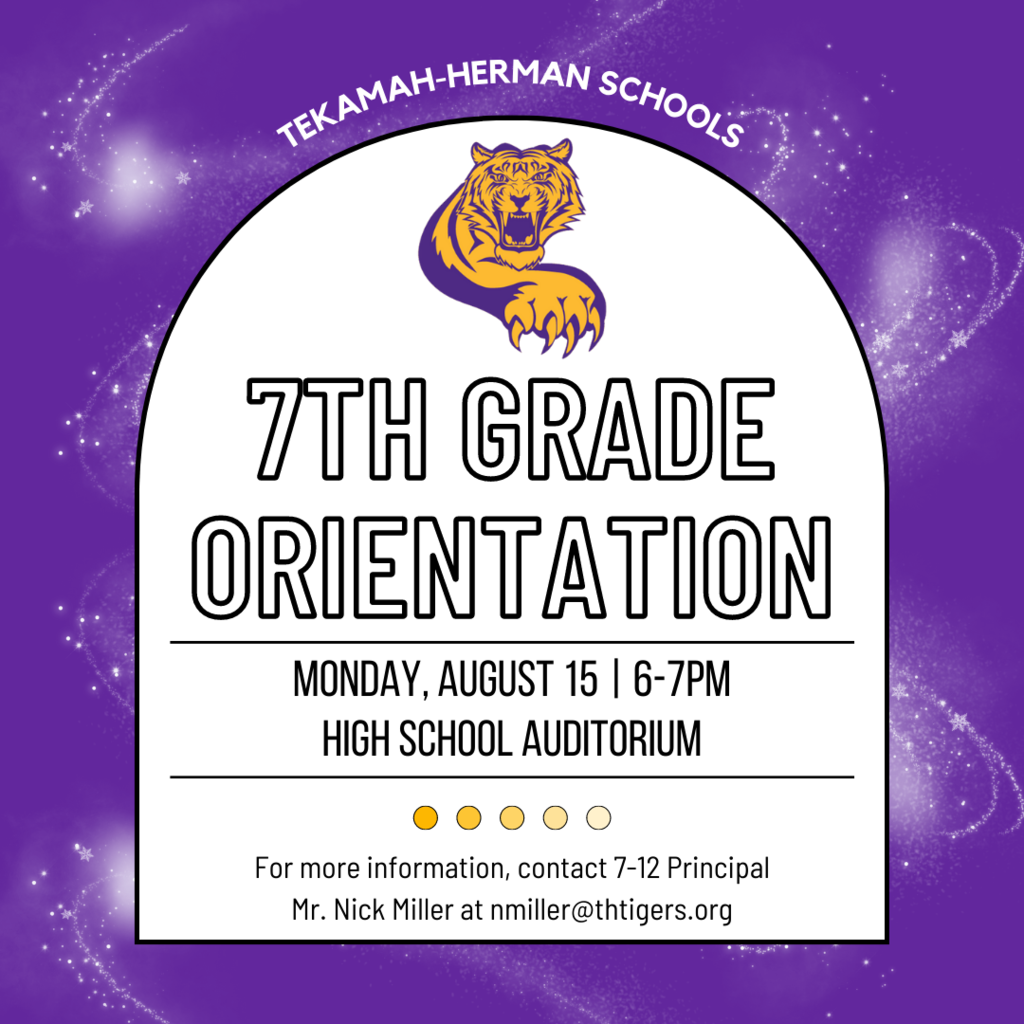 Attached is the Bus Shuttle Schedule for the 22-23 school year. Please review carefully as this has been updated from last year.

Come meet our new band teacher, Ms. Hannah Fisher on August 17th from 4-7pm! Representatives from Dietze Music will also be in attendance, so you are encouraged to bring any old instruments that may need repairs. Questions? Email Ms. Fisher at
hfisher@thtigers.org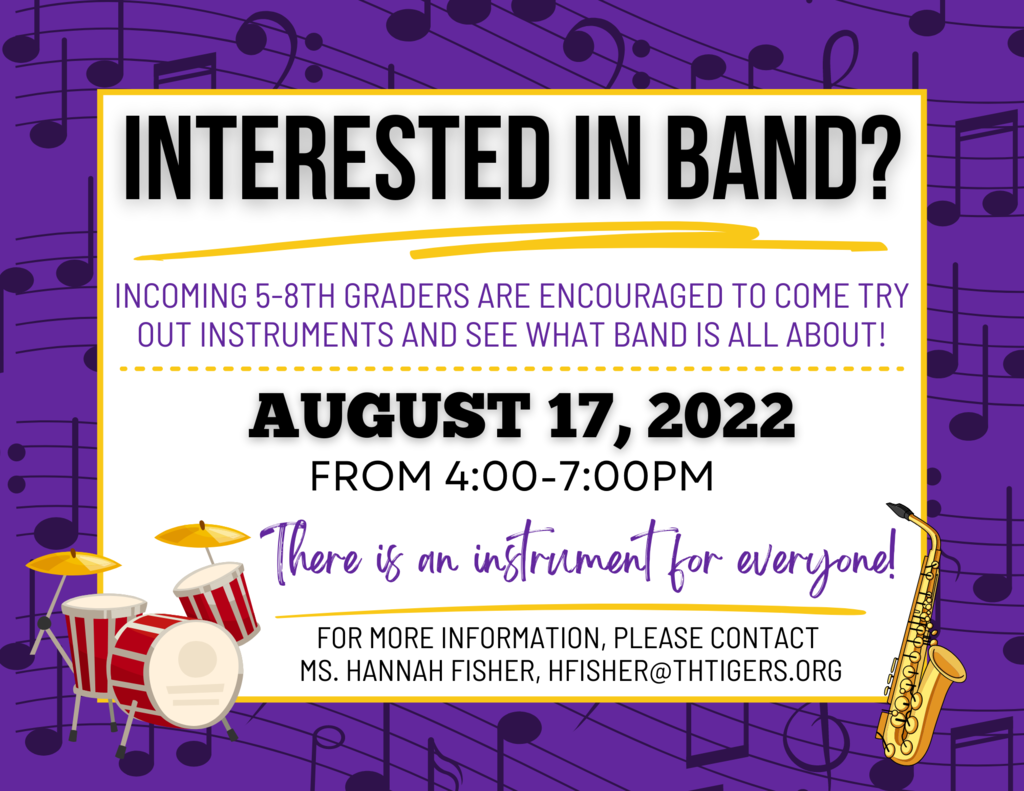 Please see the attached graphic for information regarding class schedules for students in grades 7-12.

Reminder! School meals will no longer be free of charge to all students. Students that do not qualify for free meals will be charged for each meal at the beginning of the 2022-2023 school year. Attached are the meal prices for the upcoming year. If your child plans to eat school meals, please be prepared to make a deposit into their lunch account at the beginning of the school year. If you think your household may qualify for free or reduced lunches, we encourage you to fill out the attached application and return to: Tekamah-Herman Schools Attn: Cayle Klein 112 N 13th St Tekamah, NE 68061 If you have any questions, please call 402-374-2157.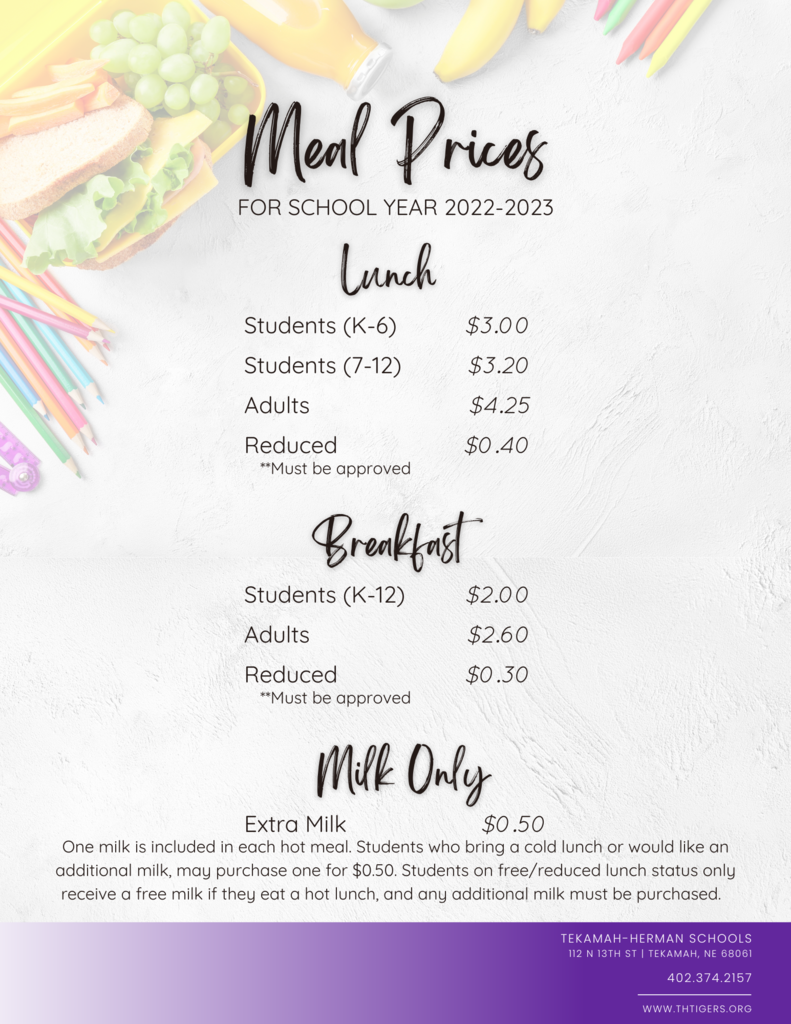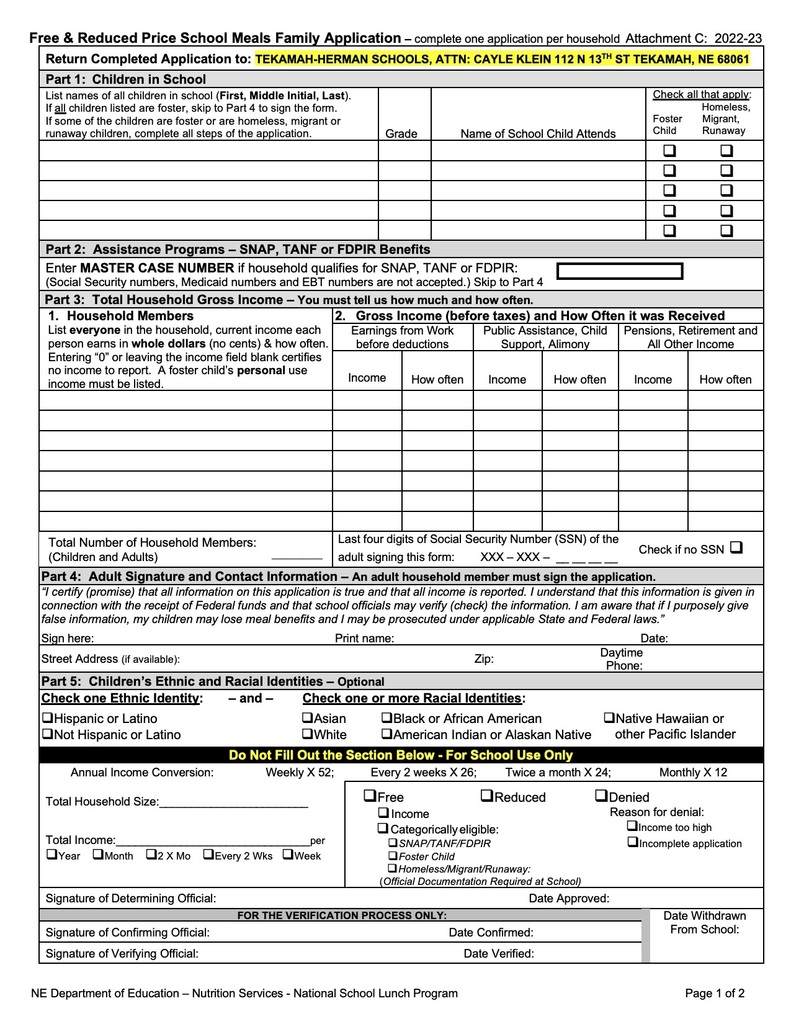 Elementary students and parents - please join us for Back to School Night on Wednesday, August 17th from 4-6pm.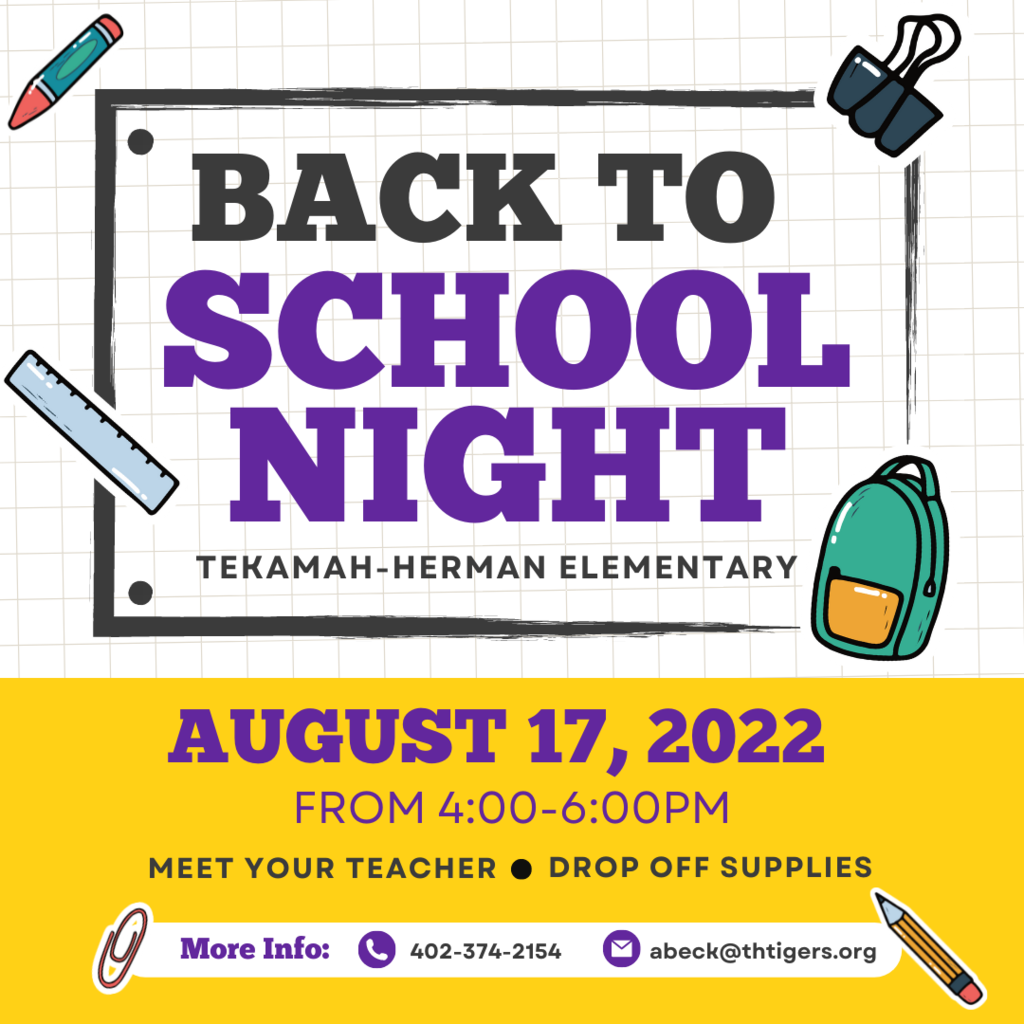 Parents: please read the attached update in regards to school meals for the 2022-23 school year and plan accordingly. All lunch account balances from prior years will carry over to this year. Balances can be checked via PowerSchool.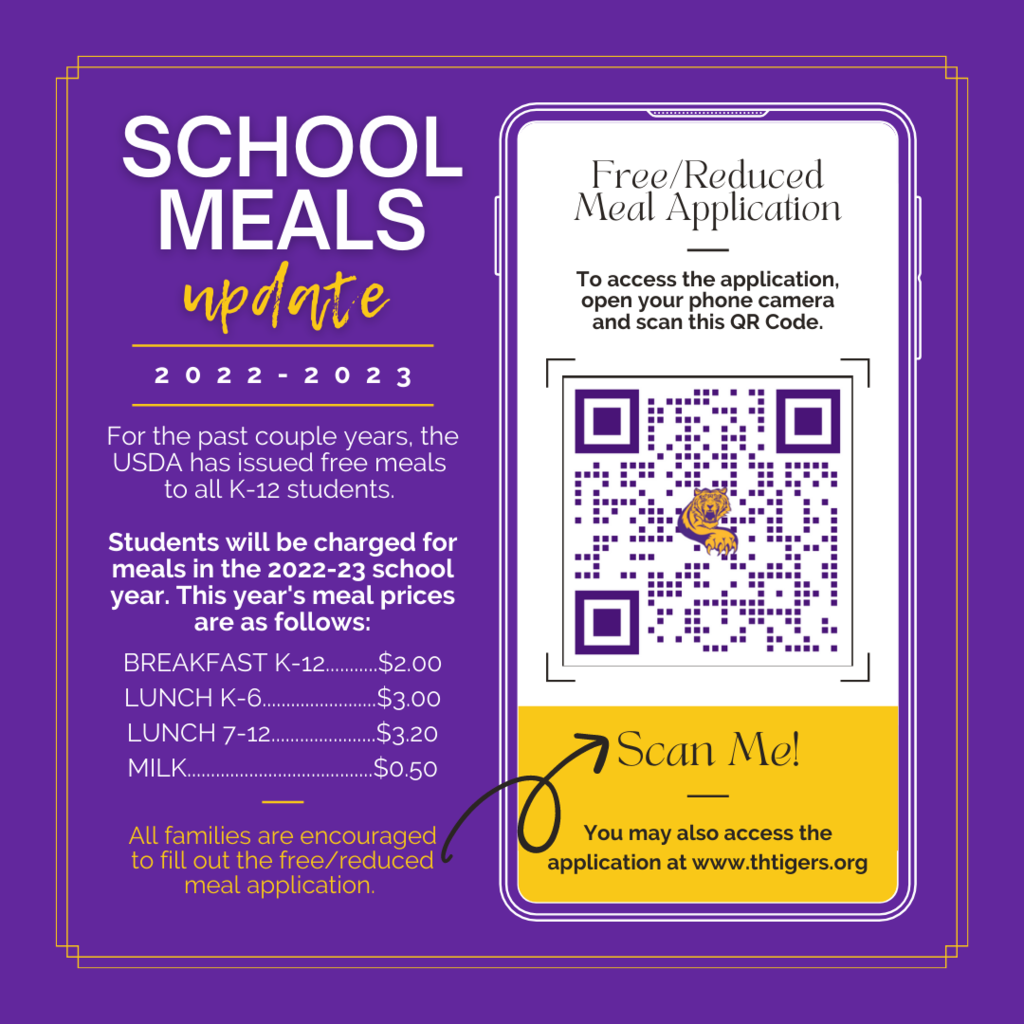 Teammates of Tekamah-Herman would like to recognize and thank the participants and sponsors of this year's 4th of July Color Run. It was a great way to kick off the day!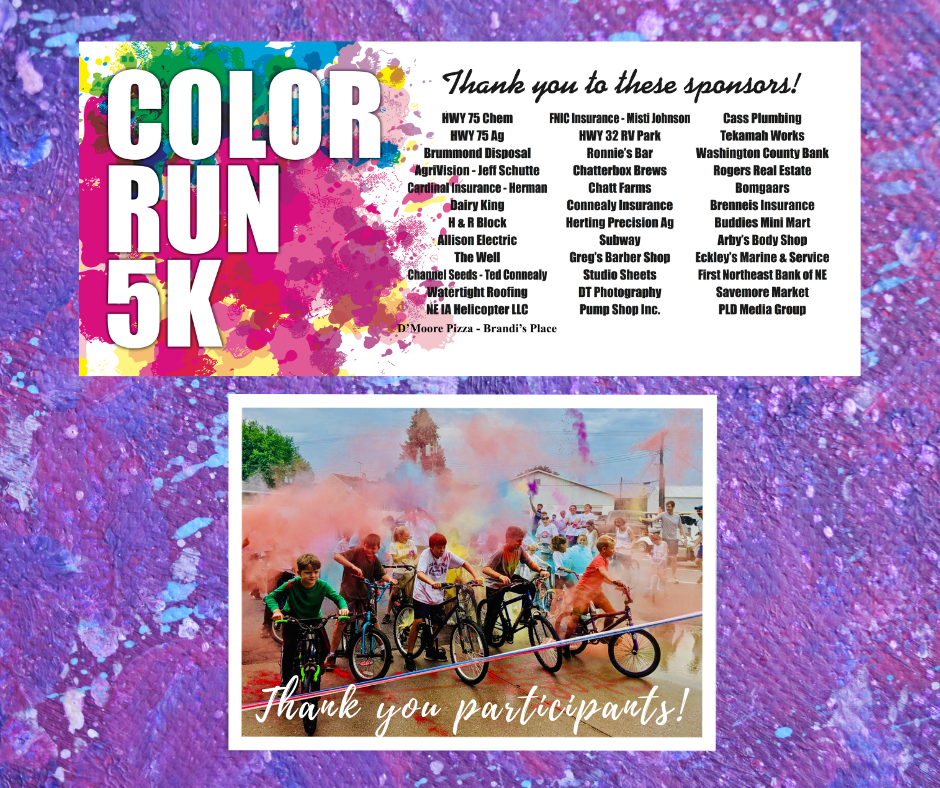 Reminder: All students grades 7-12 who wish to participate in activities need a physical and NSAA waiver turned in. Copies of the waivers are available in the office. Both can be turned in at the high school main office or the weight room. #thtigers
Teammates Mentoring of Tekamah-Herman is sponsoring a 5K Color Run/Walk on July 4th at 8am. See the image for more information.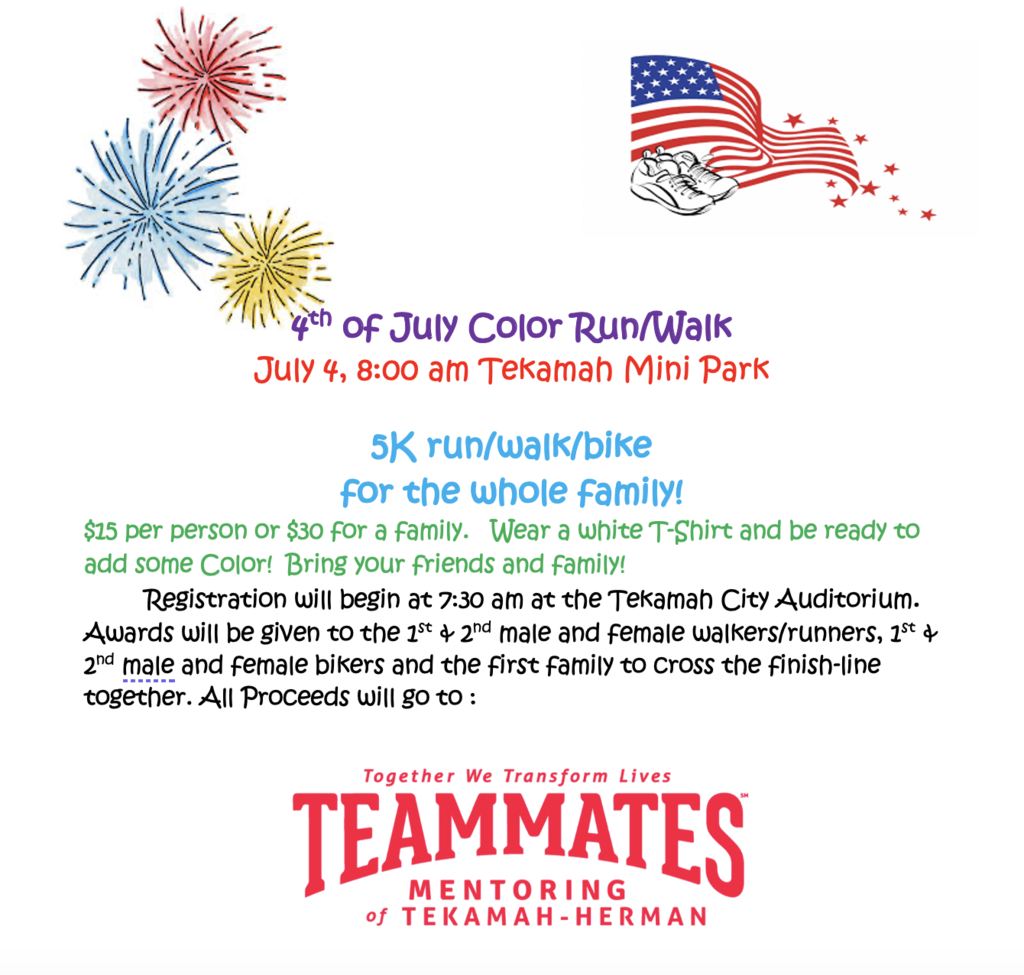 Junior high weights is cancelled today (6/10/22)