Class of 2021 Celebration Shout-Out #5- Leann Hawkins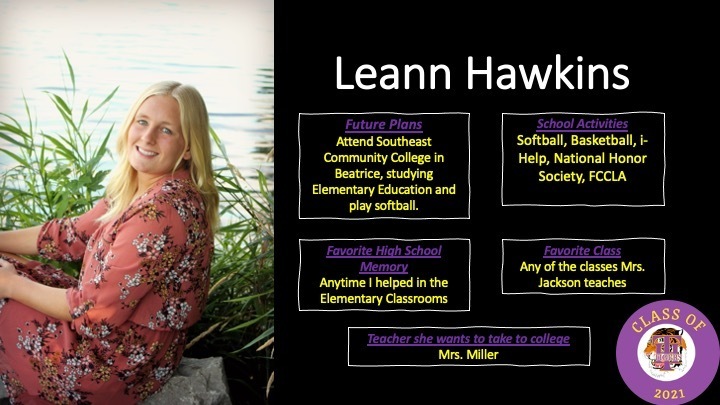 Continuing to celebrate the Class of 2021 -Shout-out #4 Maggie Sheets!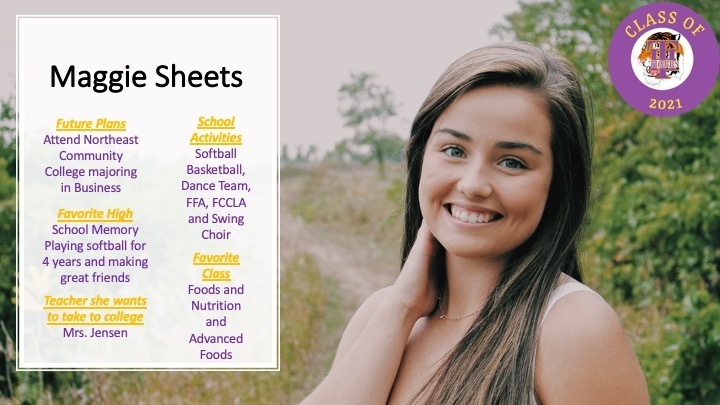 Senior Shout-out #3 - Lucas Niewohner.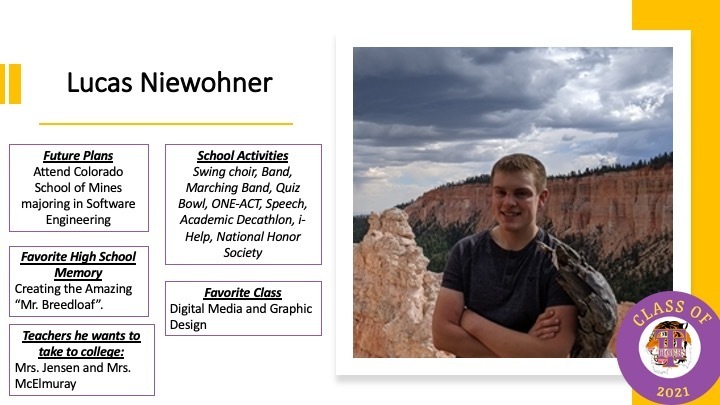 April 4th was National School Librarian Day. This day recognizes the professionals who keep the school library in working order. School librarians spend long hours keeping the library organized. They also are dedicated to helping our children find the resources they need to keep learning. School librarians are the people who create an environment where students can learn every day of the year. Thank you to our school librarian, Mrs. DeGagne-Mahon, for all you do!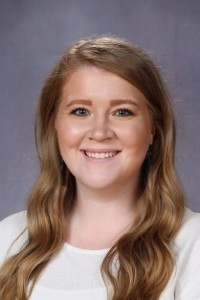 Congrats to Brock Rogers and Jed Hoover for being selected to the Norfolk Daily New All-Area Teams!
https://tinyurl.com/4dhny9ch
Brock- 2nd Team Jed- Honorable Mention

Tigers are back to school today and we continue to celebrate our Seniors. Next up - Reese Hansen.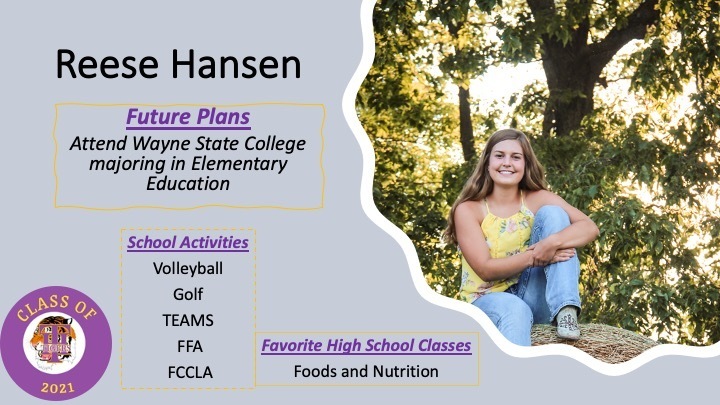 Happy April 1st and we are getting close to Graduation for the Class of 2021. Help us celebrate our Seniors! Senior Shout-Out #1!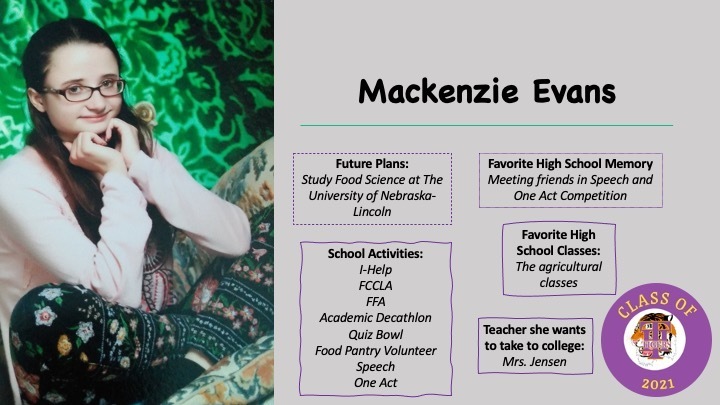 Another Quiz Bowl Update: TH advances over Bancroft Rosalie. Madison next (they are the 6 seed)

EHC Quiz Bowl update: 3-0 in the pool play. Earned 3rd seed out of 16. Play 14 seed Bancroft in the first tournament round.

The HS Track meet @ West Point originally scheduled for tomorrow (3-30-21) has been moved to Thursday (4-01-21) @ 10:30am. #thtigers

A huge THANK YOU to the T-H PTO for the amazing donation of a backdrop and table covering. These will be used for scholarship/college signing as well as many more opportunities. Representing the PTO is (L-R) Holly Brainard, Blair Magill and Jeanine Gammel.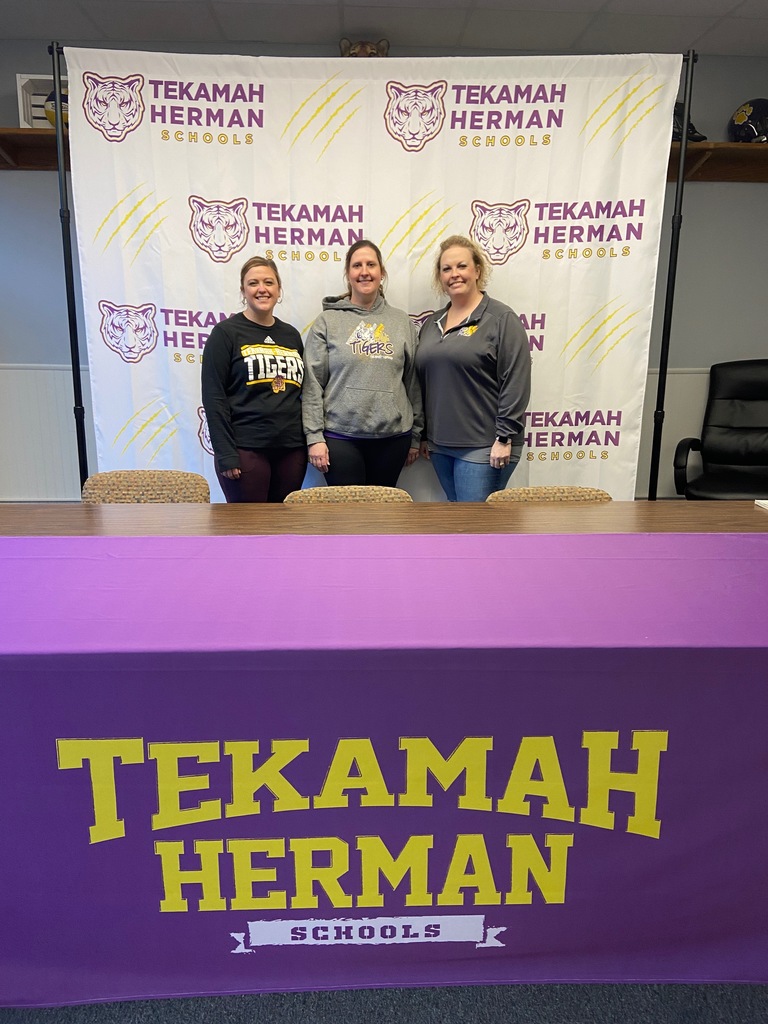 Congratulations to Brock Rogers and Jed Hoover for being selected to All-EHC Basketball Teams! Brock- 3rd Team Jed- Honorable Mention #thtigers

Congratulations to Dylan, Preslee, Elena, Mackenzie, Lucas, and Dawson for being selected for Academic All-State this past winter season! #thtigers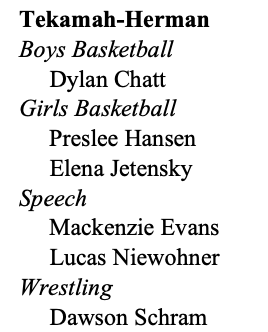 Senior Spring Concert: With Covid-19 guidelines still in effect, only those with tickets will be able to attend in person. Students will be given tickets for family members. To enjoy the concert, please tune in to our strive link at:
https://striv.tv/channel/tekamah-herman/

Congrats to Maggie Sheets for being named Honorable Mention All-EHC in GBB! #thtigers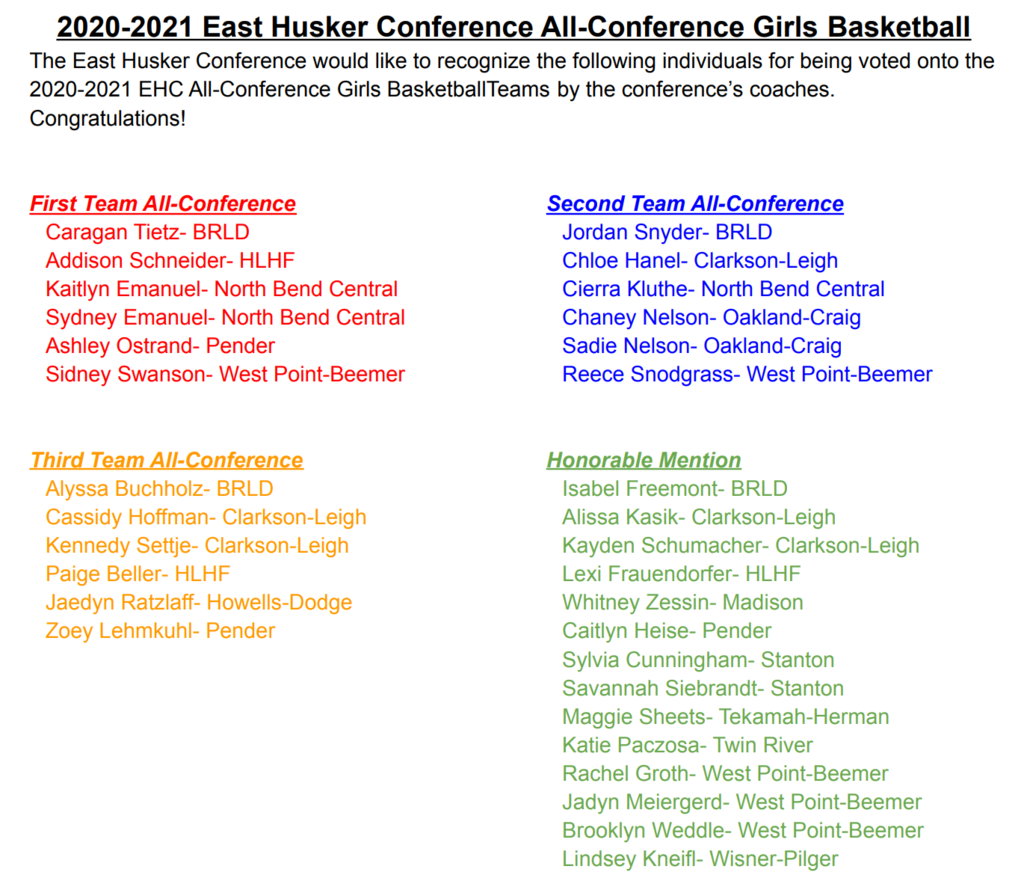 High School Track: Start the season Friday (3-19-21) @ Wayne State. Field events start at 12pm. Fans will have to purchase tickets via
https://waynestatetickets.universitytickets.com/w/
Ticket sales begin at 10am Wednesday (3-17-21). Remember to bring a mask. #thtigers

8th Grade parents- remember to mark your calendars for High School Registration night on Monday March 29 at 6pm. The presentation will take place in the auditorium and families are asked to sit together, socially distanced from other families and wear masks.

JH Wrestling: End the season today(03-09-21) in Gretna. Wrestling starts at 4pm. Two spectators per wrestler are allowed. Masks required. #thtigers

Nothing beats popping popcorn for Read Across America Week and listening to the band rehearsal at the same time!! Happy Friday Tiger fans.