Please note.....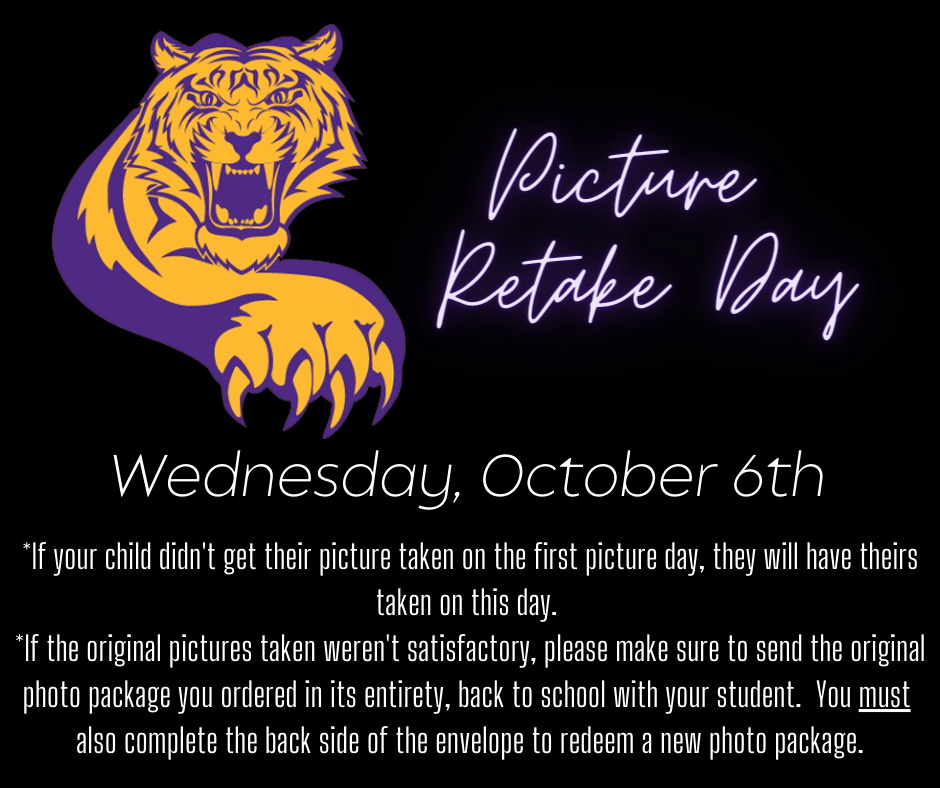 Parents: At some point this week you should have received an email about an immunization opportunity here at school next week. If you haven't received the email, please contact your respective school office. NOTE: Covid vaccines available will be BOTH Moderna and Pfizer.

We've had several people ask, so we've made them more easily accessible. Football Roster T-Shirt Order Forms can be printed by clicking on the link below! Please turn in to the office or Mrs. Pinion BY Sept 23rd.
https://5il.co/z49y
The Book Fair is back! It will be here from Mon, Sept 20th - Thurs, Sept 23rd. It is open Mon and Thurs from 7:45a-2p, 3p-5:30p, and 6p- 8p. Tues and Wed the fair is open from 7:45a - 4p. You can always shop our Online Book Fair :
https://www.scholastic.com/bf/tekamahhermancomsch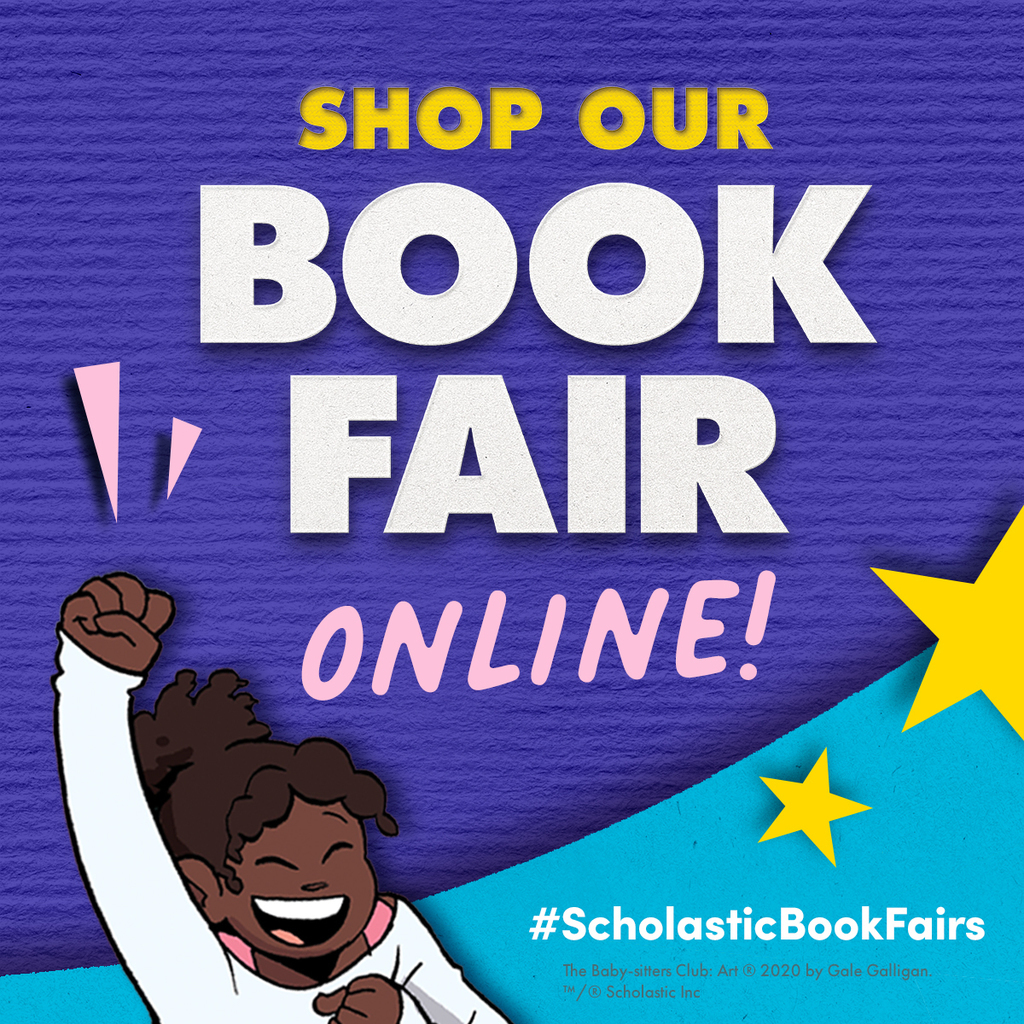 School pictures are soon! September 15th to be exact. Your elementary child was sent home an order form this week. Middle school and high schoolers can grab order forms at the front desk. If you want to place your order online, you can do so by going to
www.DSSchools.com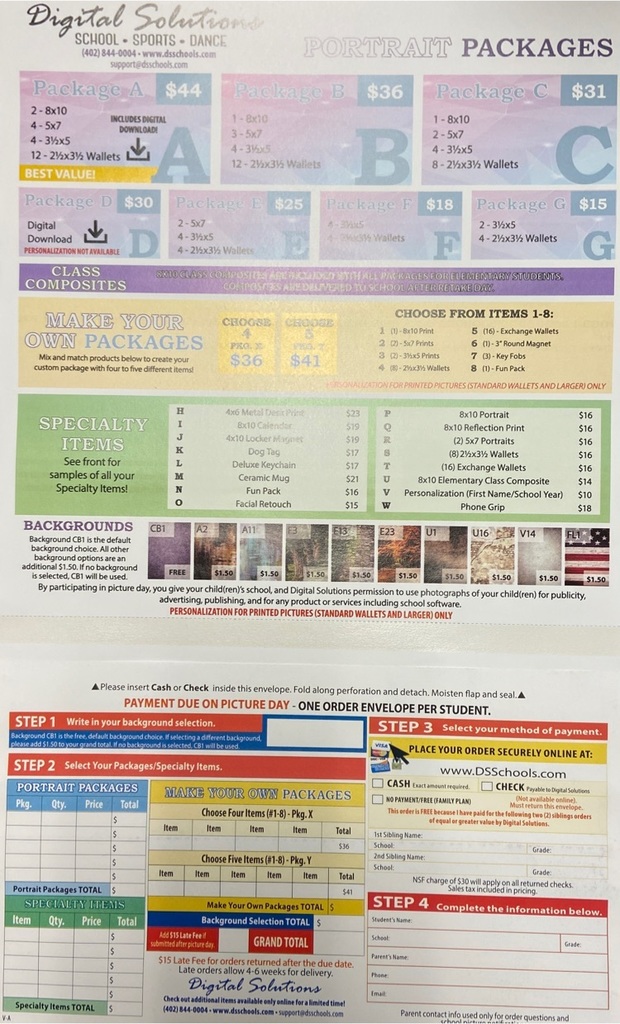 Ponca has notified us that their athletic boosters will be having a tailgate party this Friday before the football game from 5pm - 6:30pm. If you are interested, they will have hamburgers, hotdogs, chips, cookie and a drink for sale.
Presenting........your Homecoming Candidates for 2021! Congratulations! GOOOOO Tigers! Back Row (L-R): Brock Rogers, Kaleb Quick, Dawson Schram, Kody Bitter, Tyrim Wahlers-Seeley Front Row (L-R): Jenna Voskamp, Rylee Lawson, Elena Jetensky, Kaitlyn Quick, Brynn Schmidt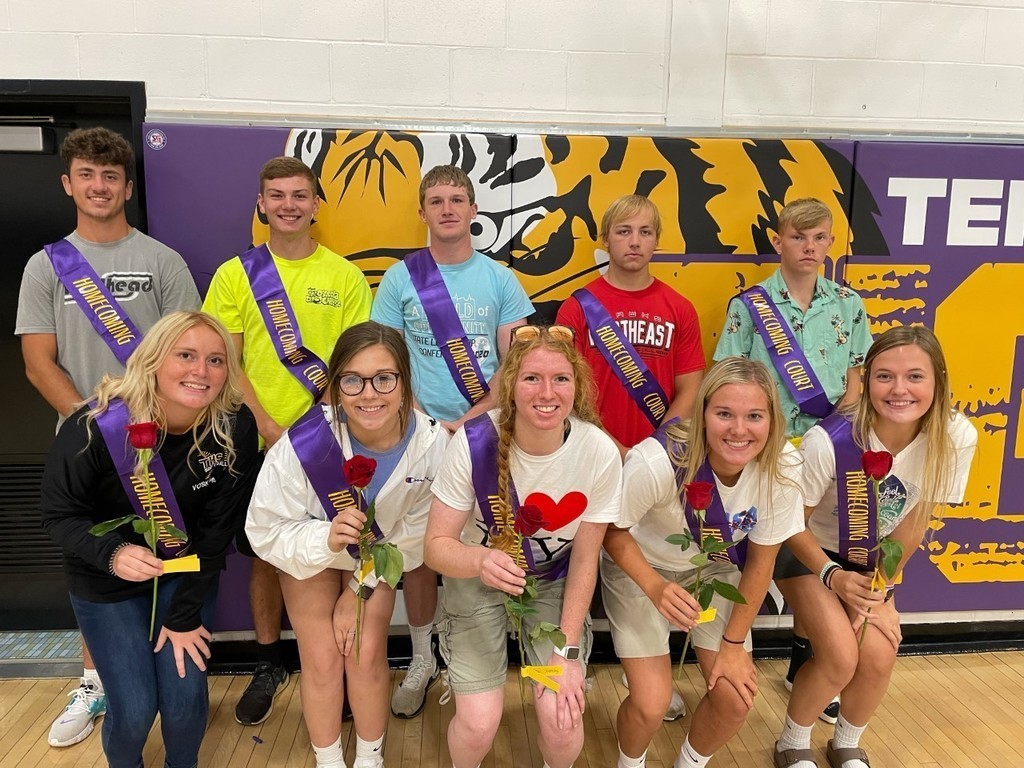 REMINDER: Computer roll out is tonight! Freshman will need to be here by 6pm for pick up. Sophomores, juniors and seniors can pick up anytime after 7pm. Please remember your paperwork and $35. Additional paperwork will be available if needed.


Attn High School Parent(s)/Guardian(s): Forms for the computer usage/insurance have been emailed. Please look for your email with forms attached. If you do not receive an email within the next 24 hours, please email
mtobin@thtigers.org
and forms will be resent.

Please NOTE: There has been a schedule change with computer roll out for grades 9-12. Mark your calendars for TUESDAY, August 17th at 6pm for 9th grade students. Grades 10-12 will follow at 7pm. The place of pickup as well as forms will be posted at a later date.
Our app has been updated! Make sure to download the update to see the awesome new features. #tigerpride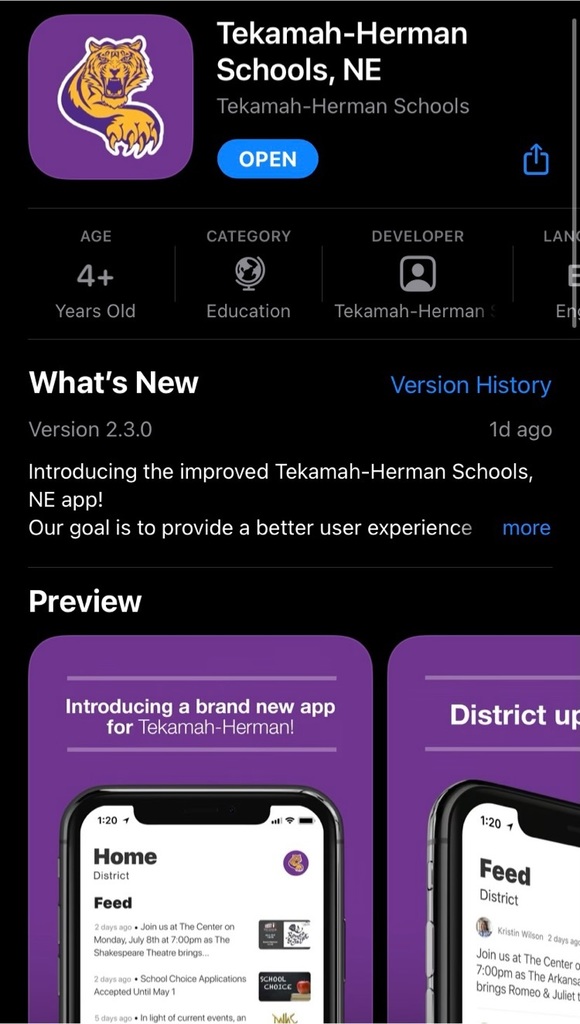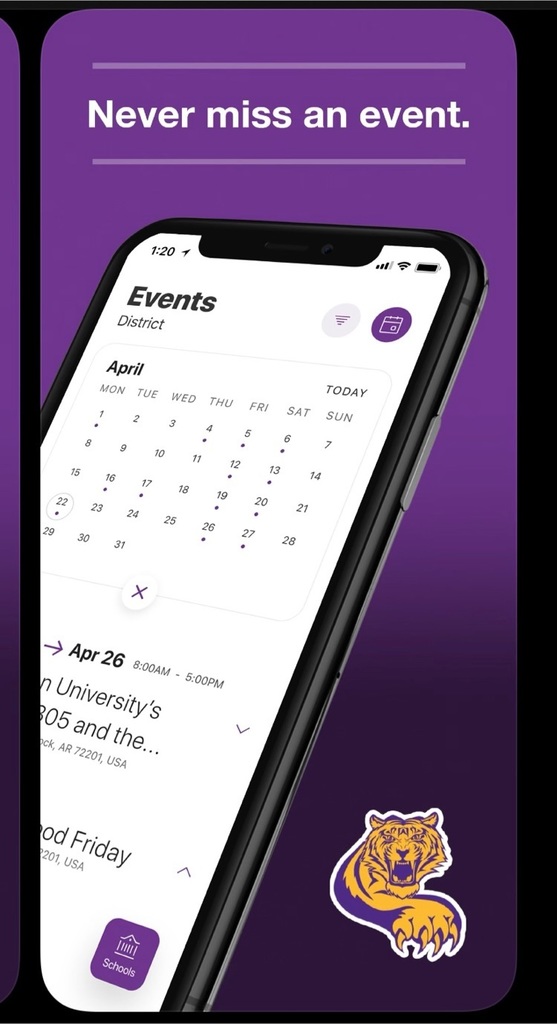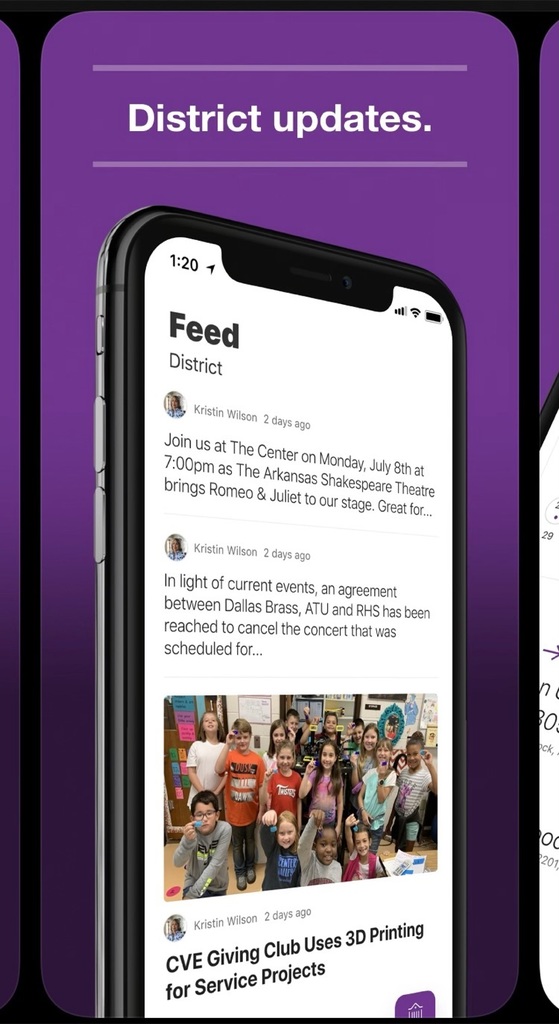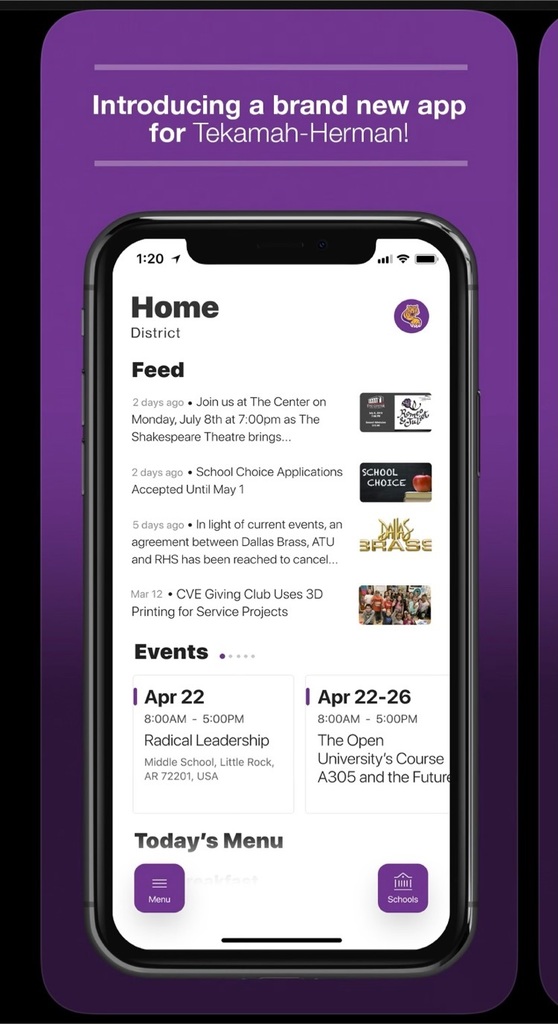 For any students participating in sports/activities for the 2021-22 school year, please complete the forms in the gold banner at the top of our webpage at thtigers.org. Forms will need to be emailed to
zrosenboom@thtigers.org
. Sports physicals WILL be required this school year.
Congratulations to all of our Spring 2021 "A" Honor Roll and Honor Roll students! "A" Honor Roll students carry a 93% or above average while Honor Roll students carry a 90-92.9% average.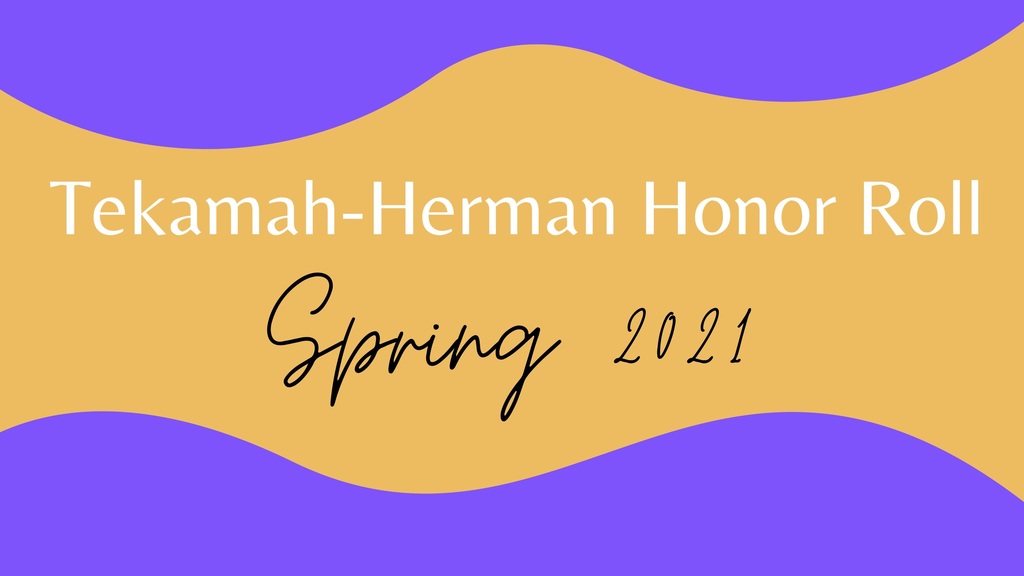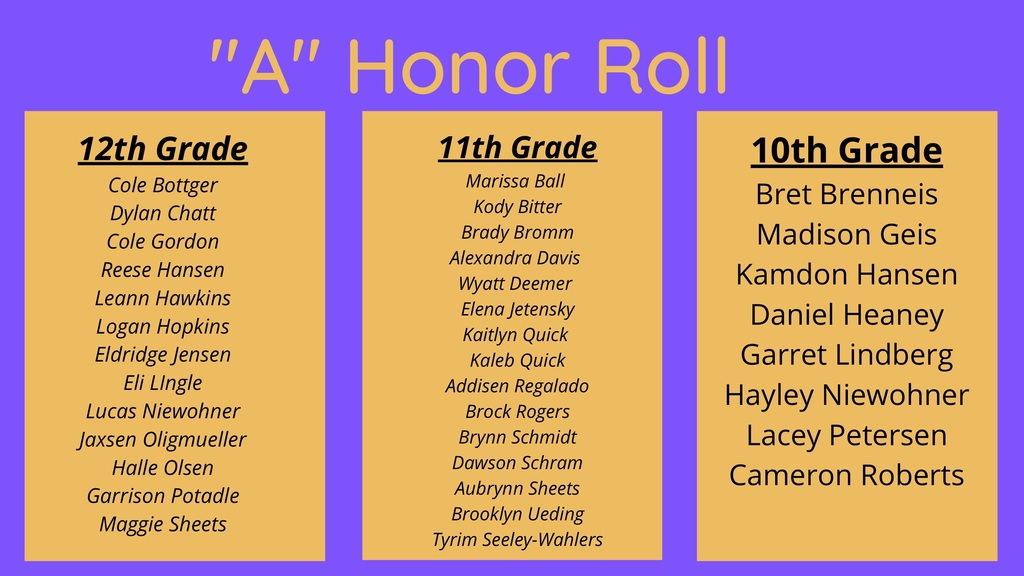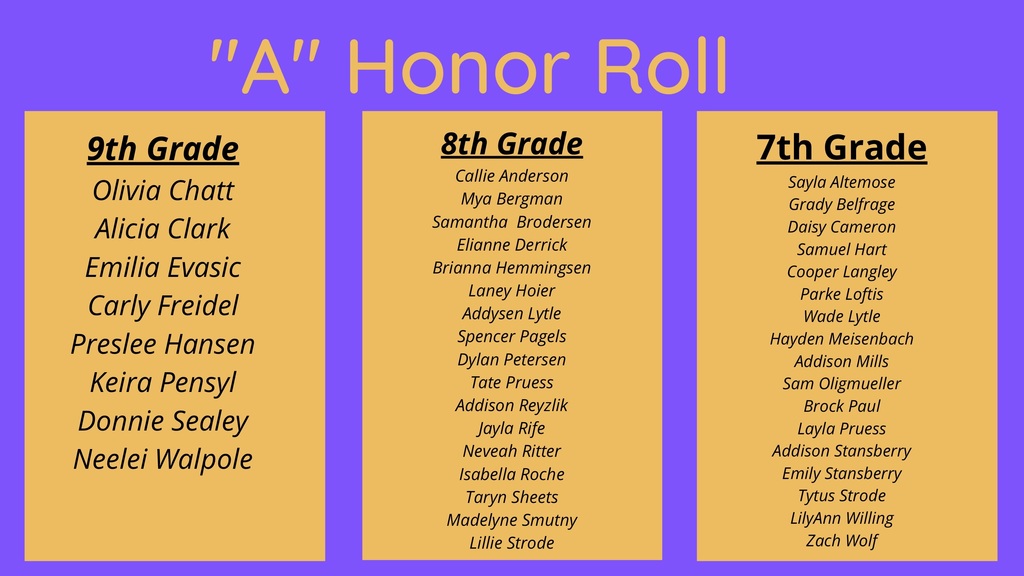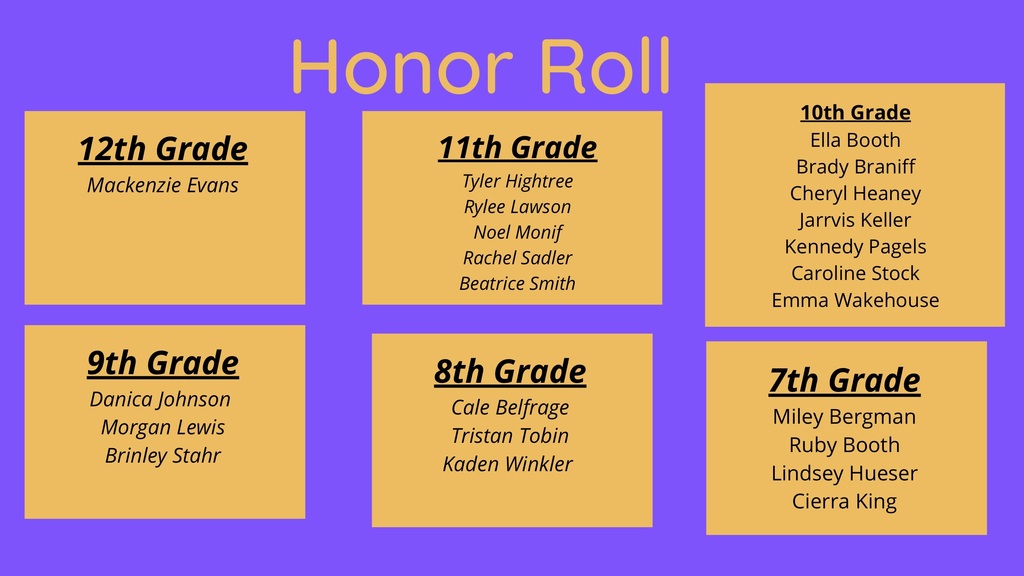 The end of the year coed staff/student volleyball tournament is underway! Have a wonderful summer!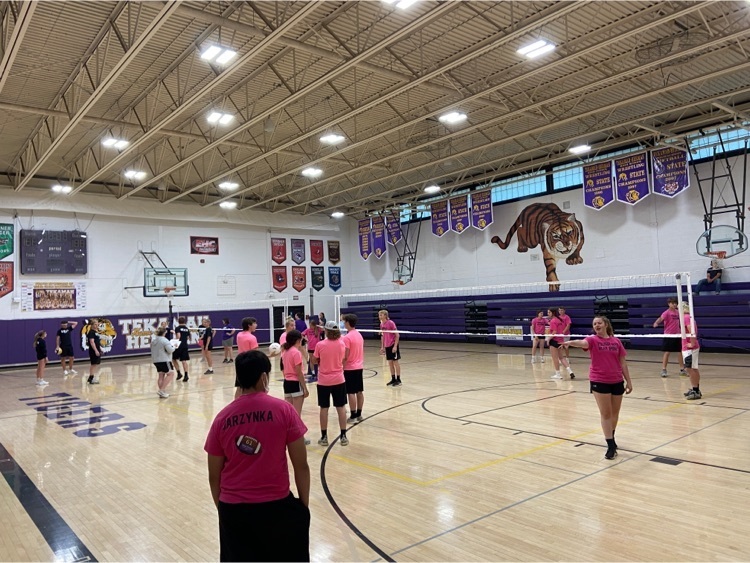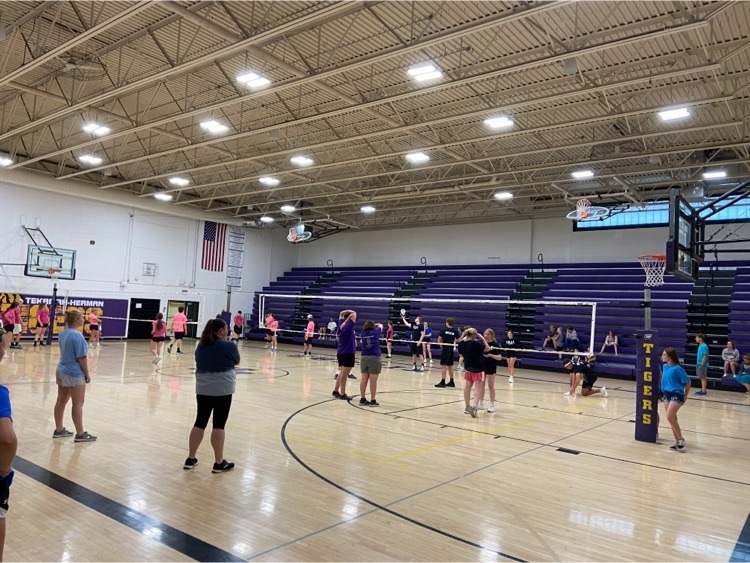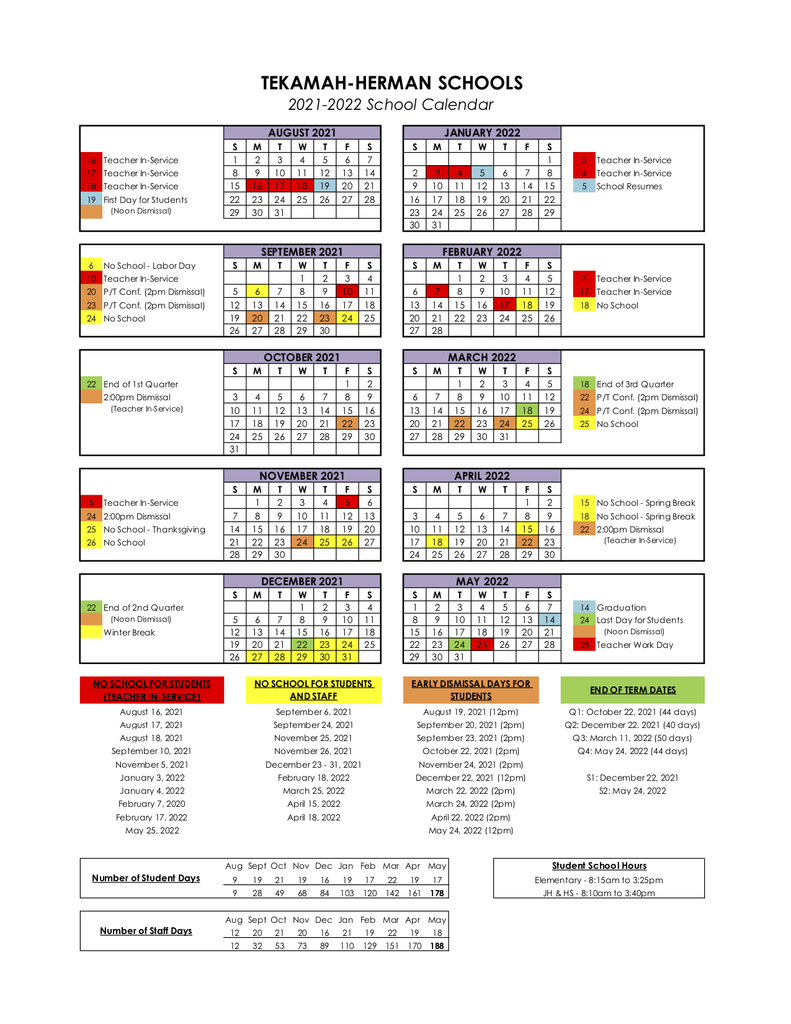 Congratulations to Lucas Niewohner for being selected as a Presidential Scholar! Normally those selected would be honored in Washington DC, but that won't be possible this year. For a list of award winners go to:
https://www2.ed.gov/programs/psp/2021/scholars.pdf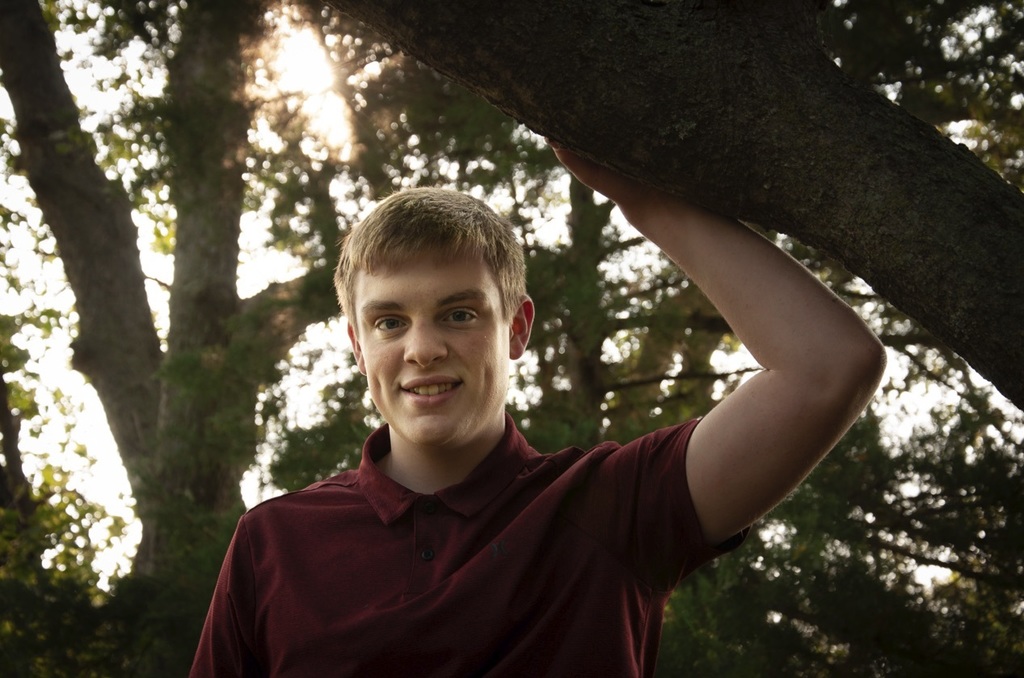 State track t-shirt order forms are ready! If interested in purchasing a t-shirt, please return your order form to the high school office by 8am tomorrow (5/18) morning. We want to ensure that we can get them here by the state track meet.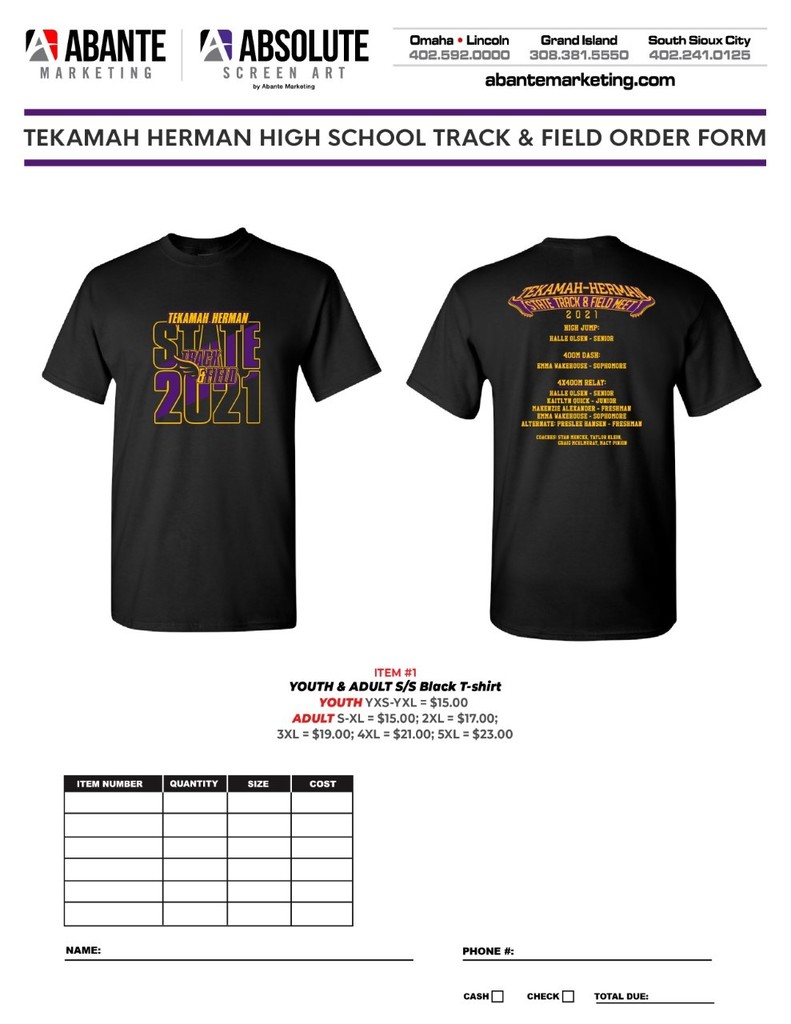 The track team is heading to Districts today! Good luck Tigers!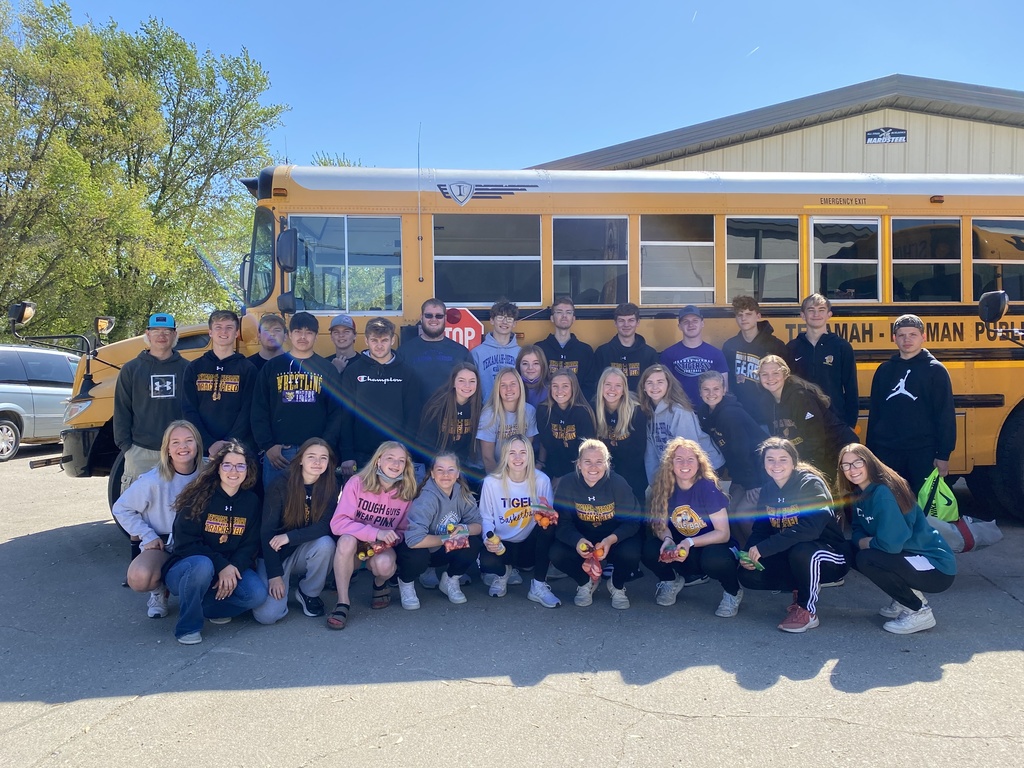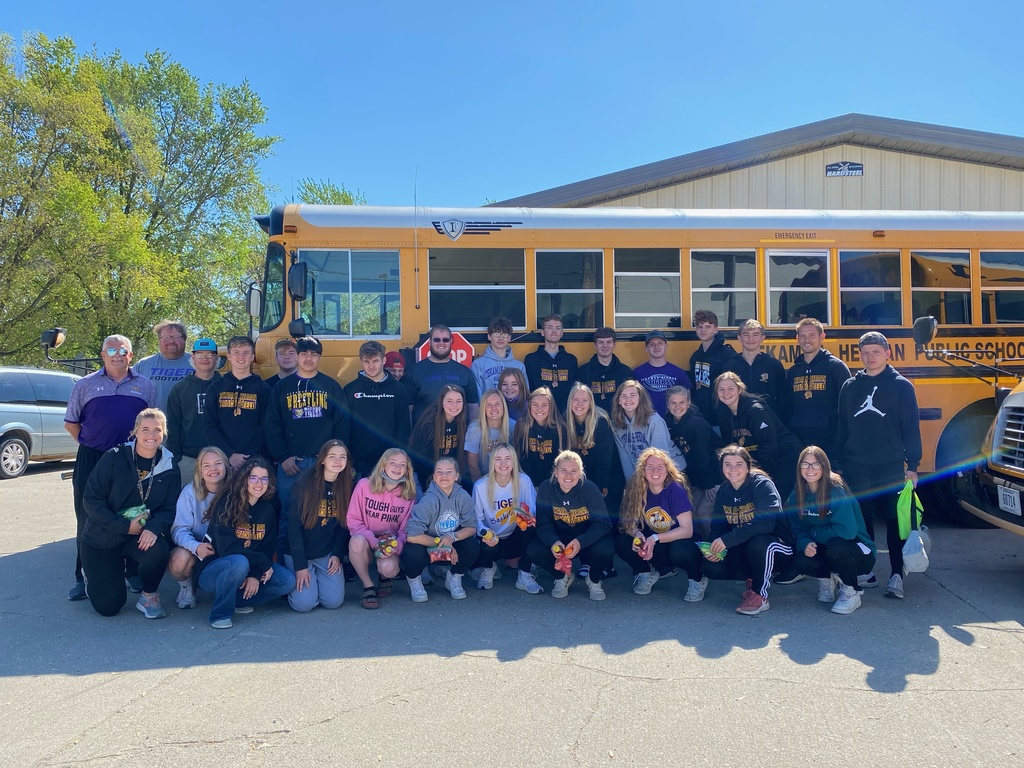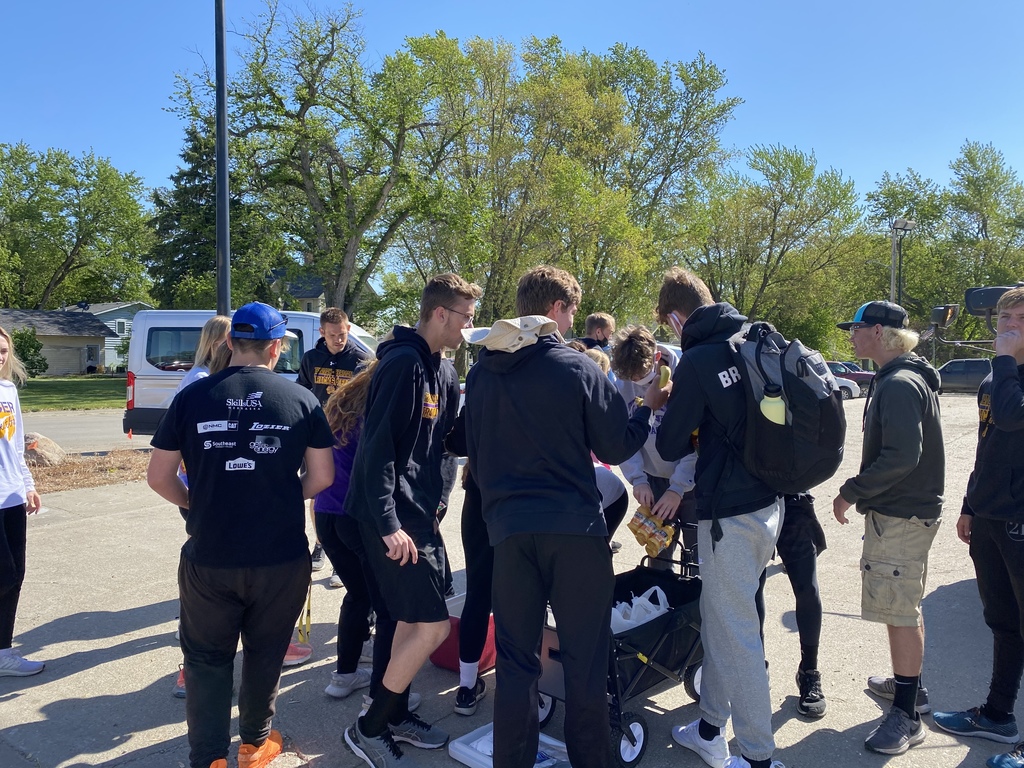 Four of Tekamah-Herman's 8th grade junior high track team qualified for JH State Track, this Saturday (5/15) in Gothenburg. Pictured (L-R): Jessen Booth (100 hurdles, 4x4), Spencer Pagels (4x4), Gabe Stock (4x4) and Cale Belfrage (400m, 4x4). Congrats Tigers!