National Honor Society is hosting a cornhole tournament to raise money for the school's backpack program. Students and staff can form teams of two to play cornhole during activity period. We have 32 teams entered and started the tournament today!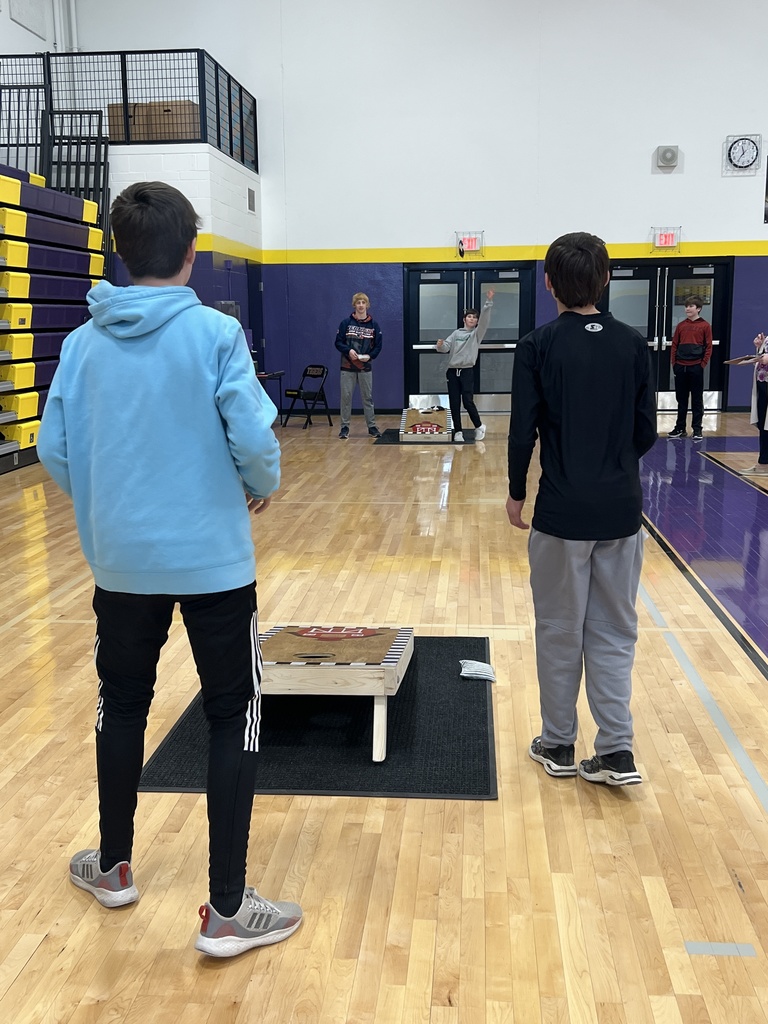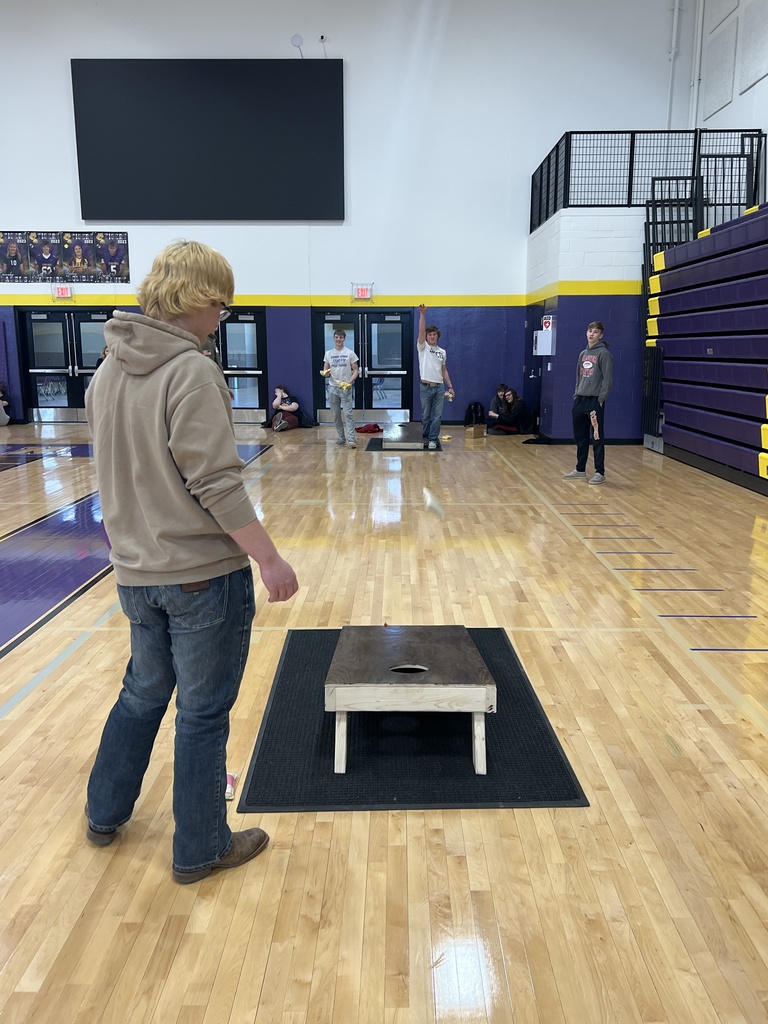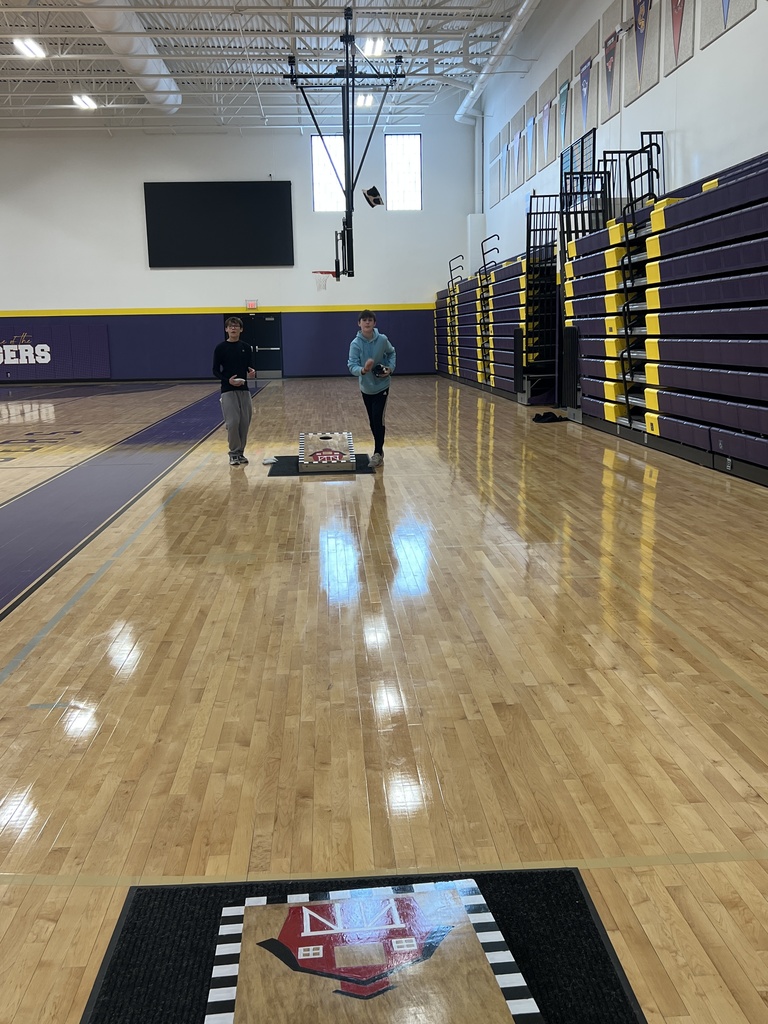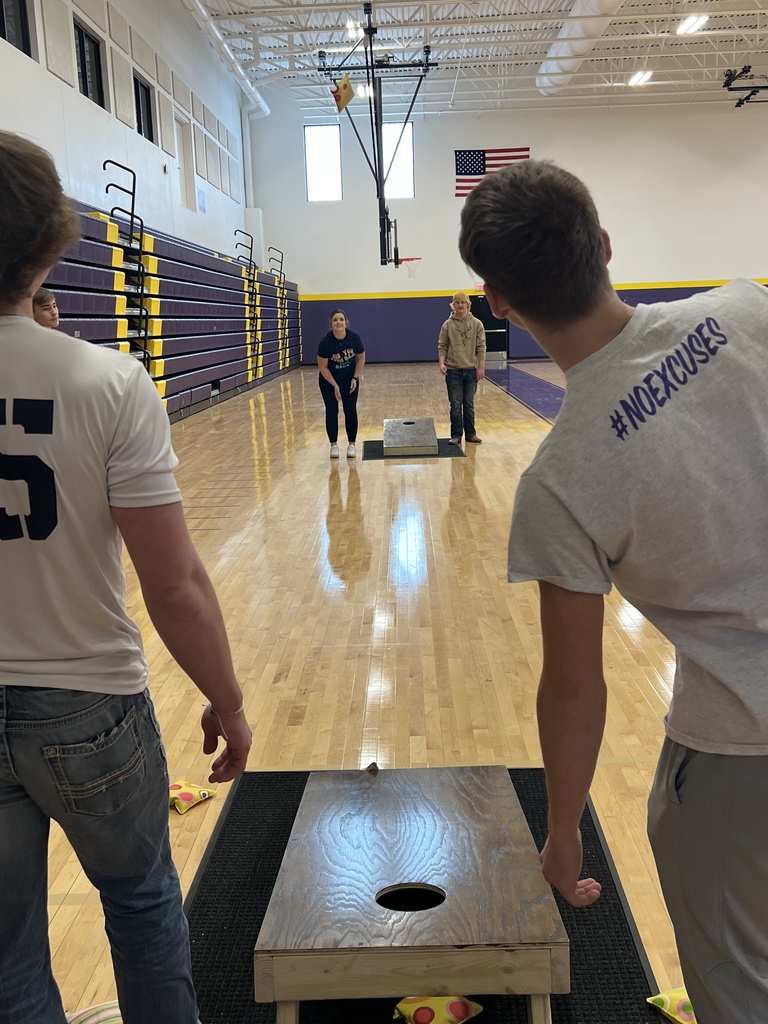 The Book Fair is here! You can start shopping on Monday, March 20th through Thursday, March 24th . The hours you can shop in person are:       3/20 & 3/22 : 7:45am - 4:00pm       3/21 & 3/23 : 7:45am - 2:00pm; 3:00pm-5:30pm; 6:00pm-8:00pm If you are unable to come to the Book Fair, you can shop online using this link starting March 20th through April 2nd . All proceeds benefit the library. Hope to see you at the fair!
https://bookfairs.scholastic.com/bf/tekamahhermancomsch1

Congratulations to Taylor Klein on his new role as Athletic Director for the 2023-2024 school year!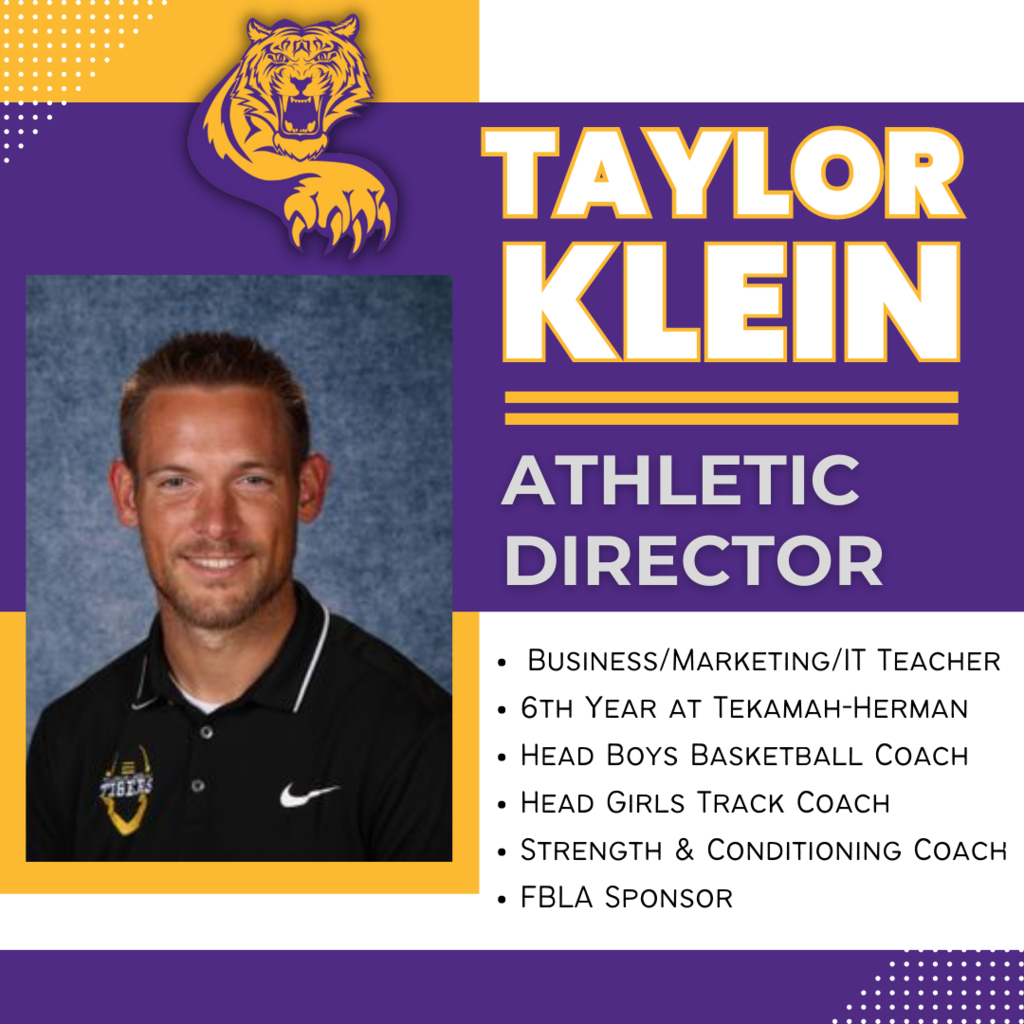 On Tuesday, March 14th, Math 7 and Math 8 students celebrated pi day by learning about the history of pi, discovering pi, and eating pie! Students were able to discover the value of pi through inquiry activities which helped to solidify their conceptual understanding of C= πd, the formula for the circumference of circles. They were able to practice applying the formula and creating line plots of the radii of circles. Students also reviewed making a frequency chart utilizing the first 50 digits of pi, creating a bar graph with the information in the chart, and then comparing the data displays. Last but not least, students were able to enjoy a sweet treat! A fun time was had by all!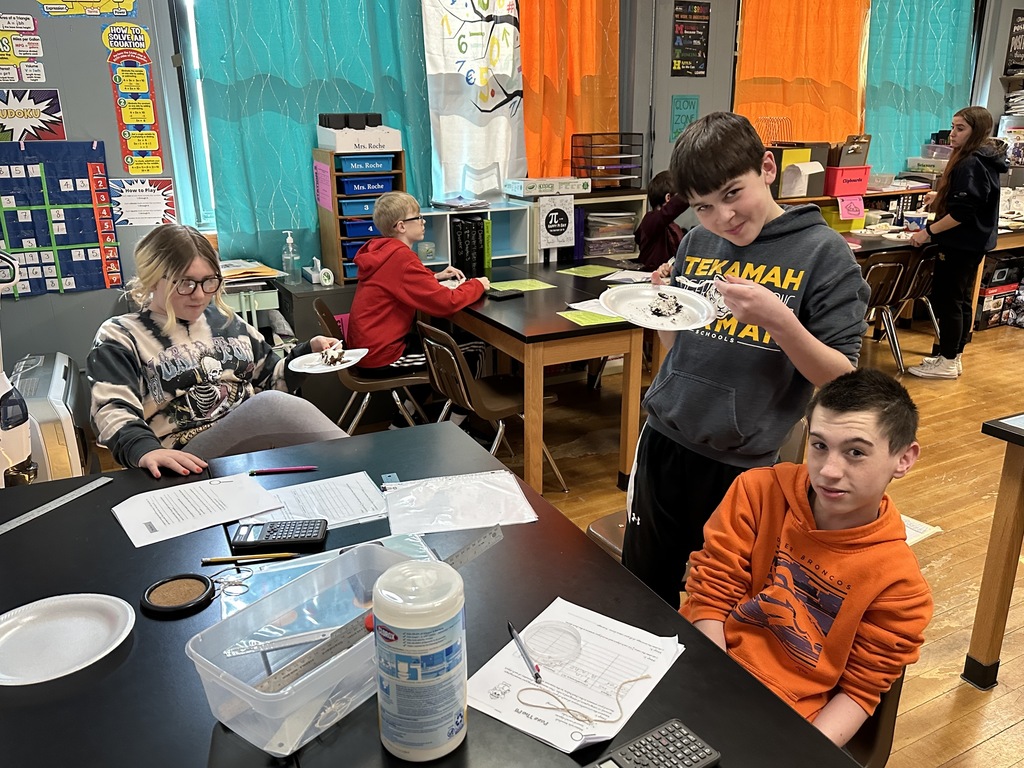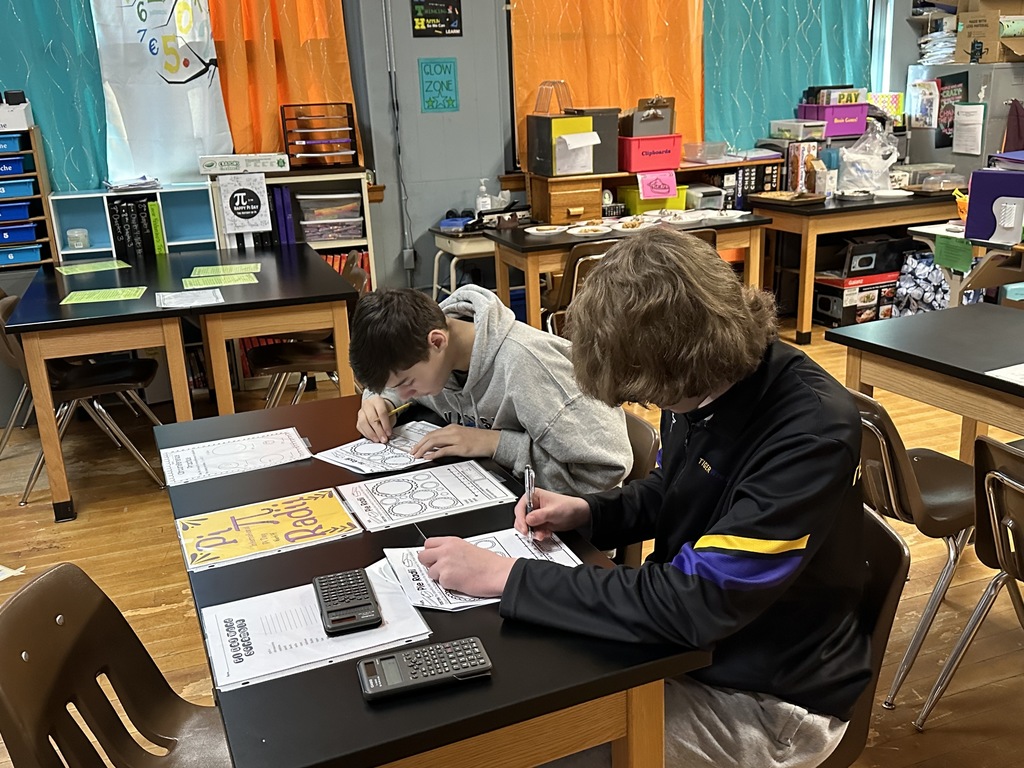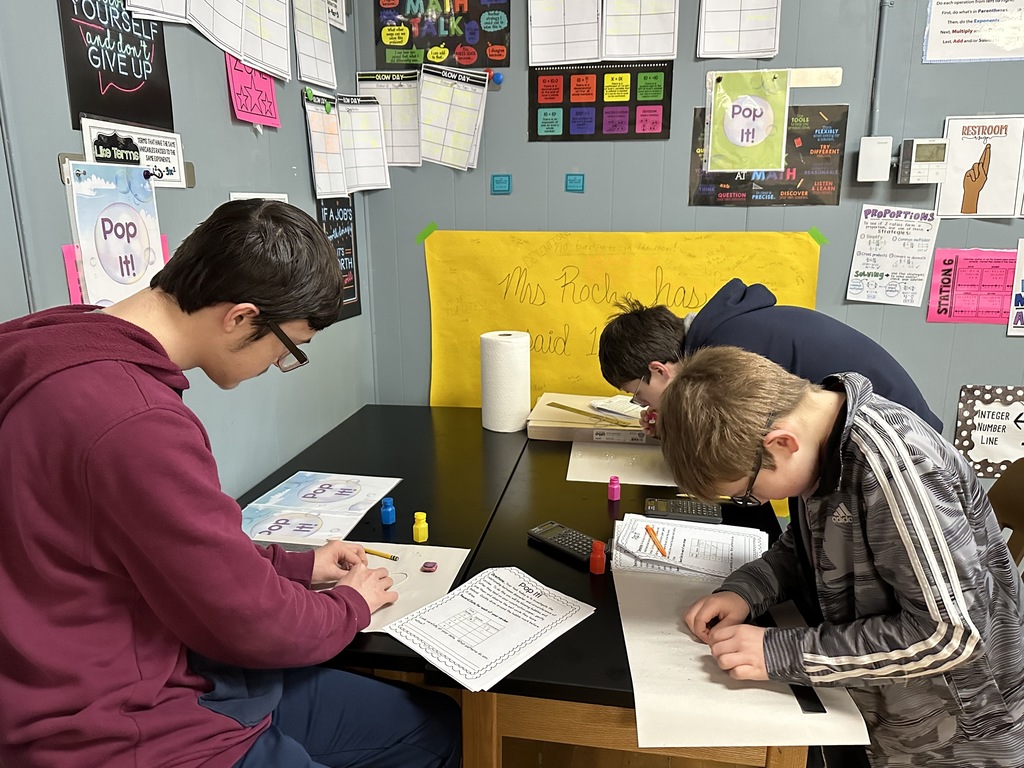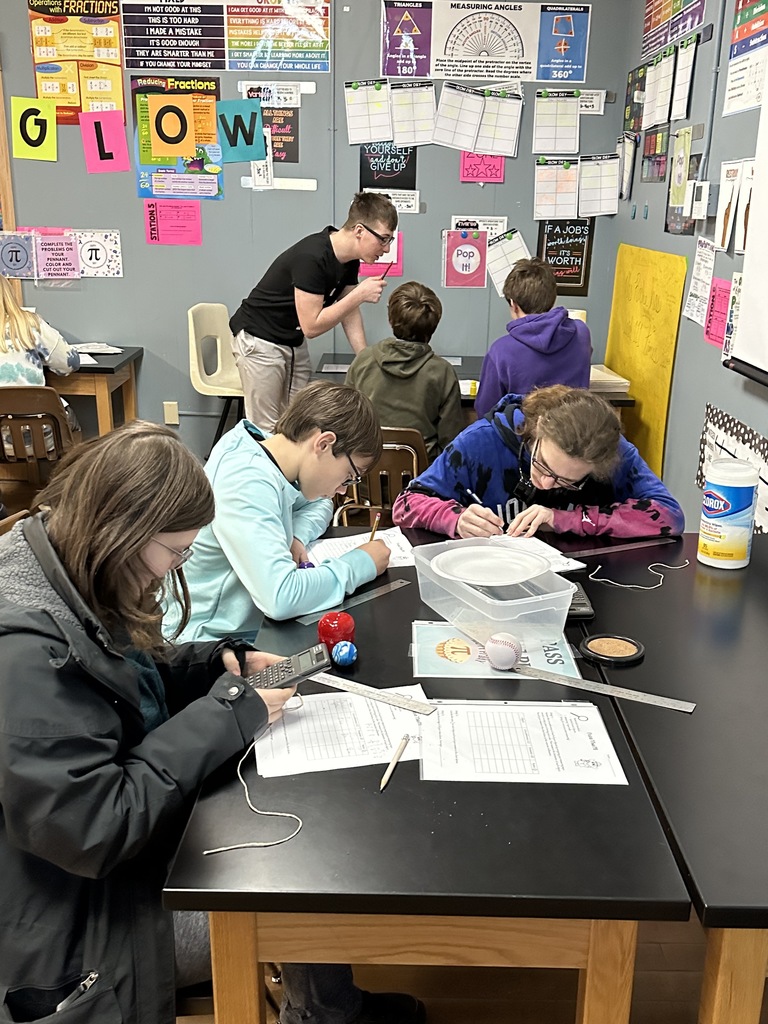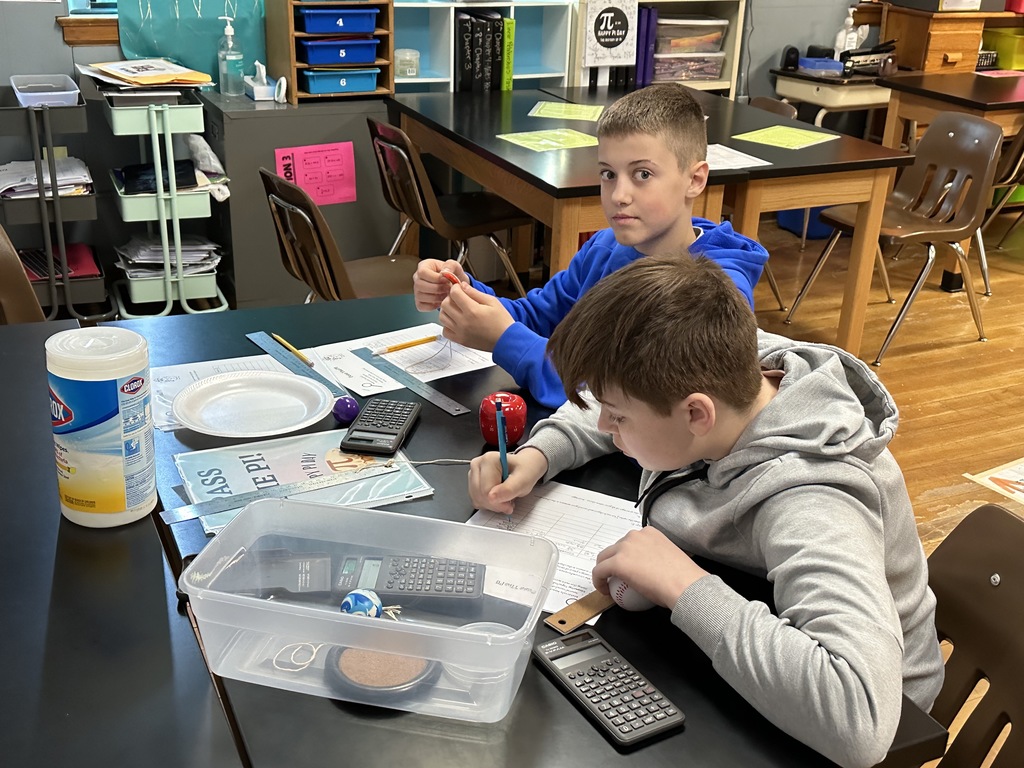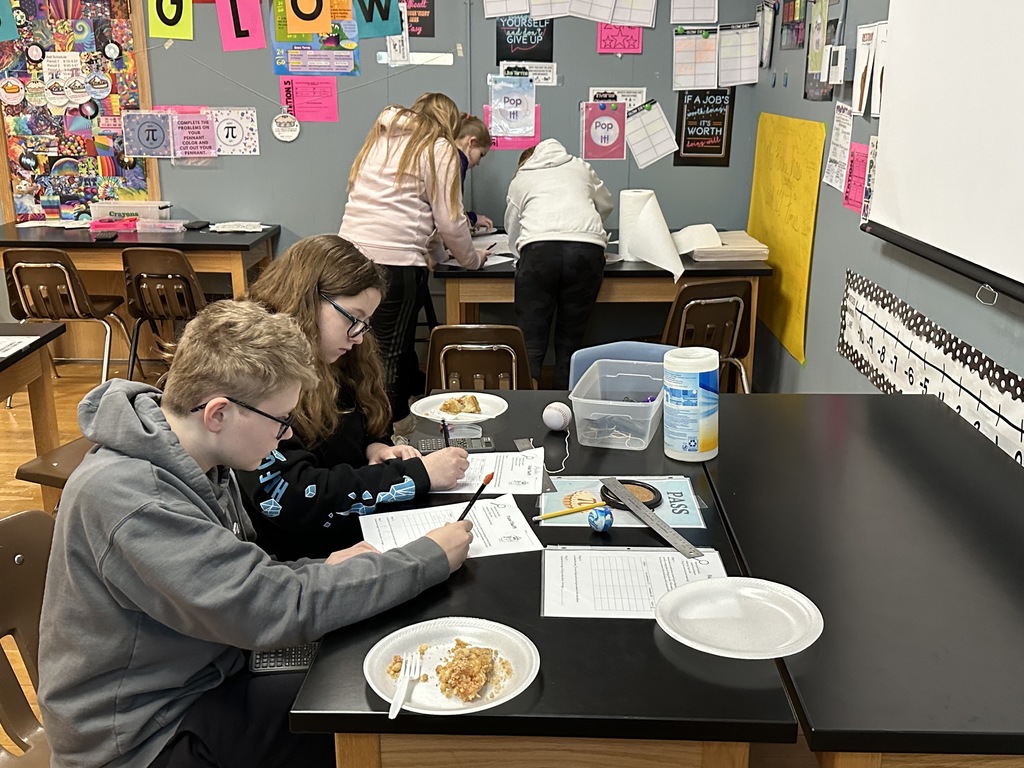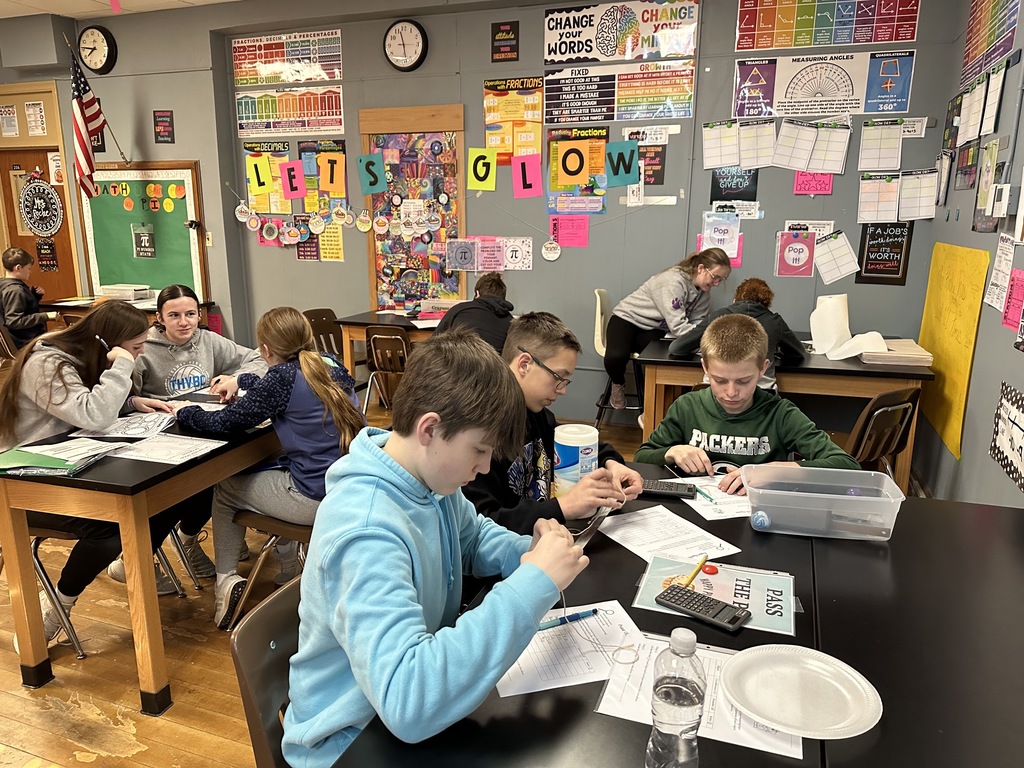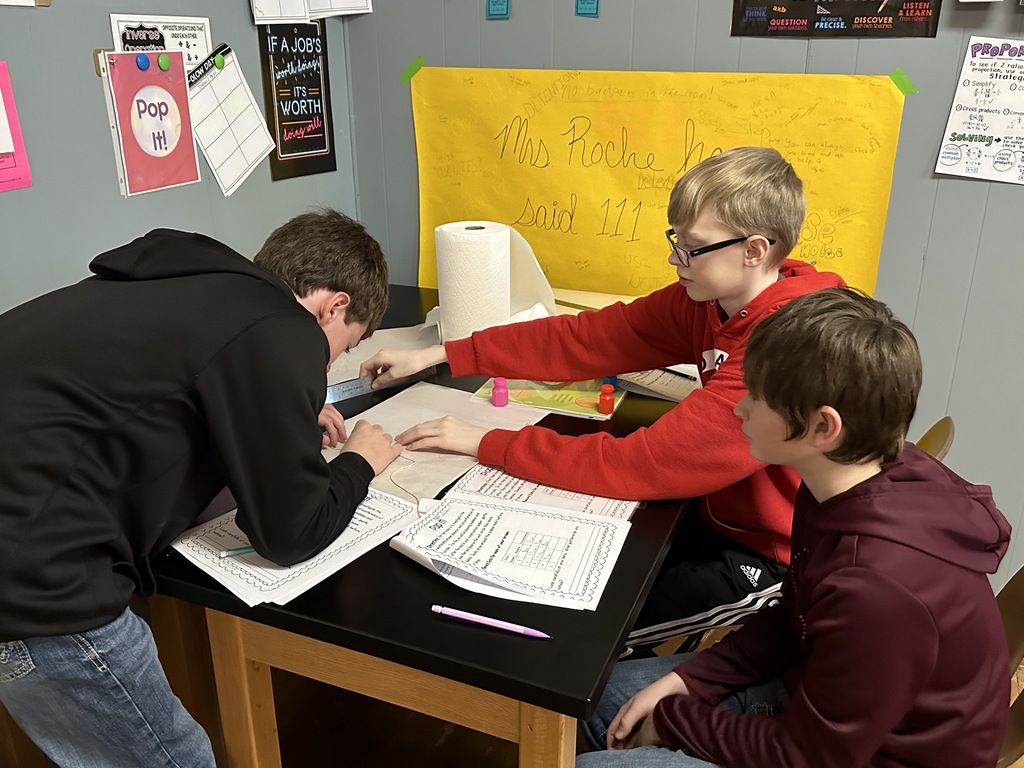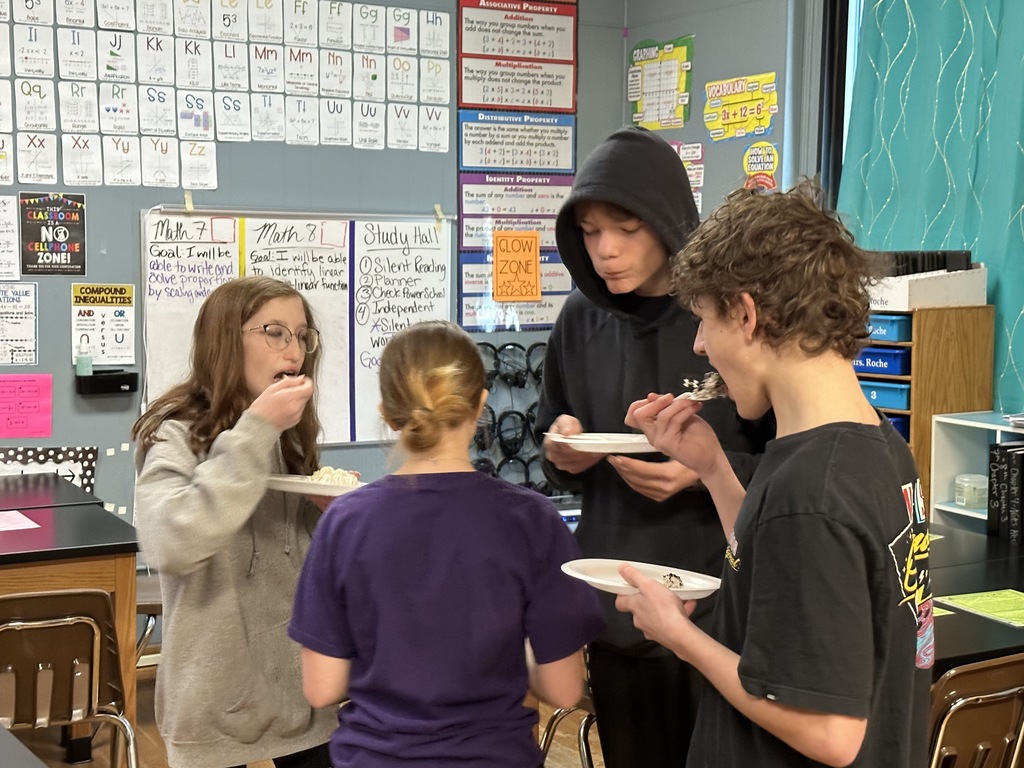 We are closing out the week with our secondary students reading to our elementary, in recognition of Read Across America Week.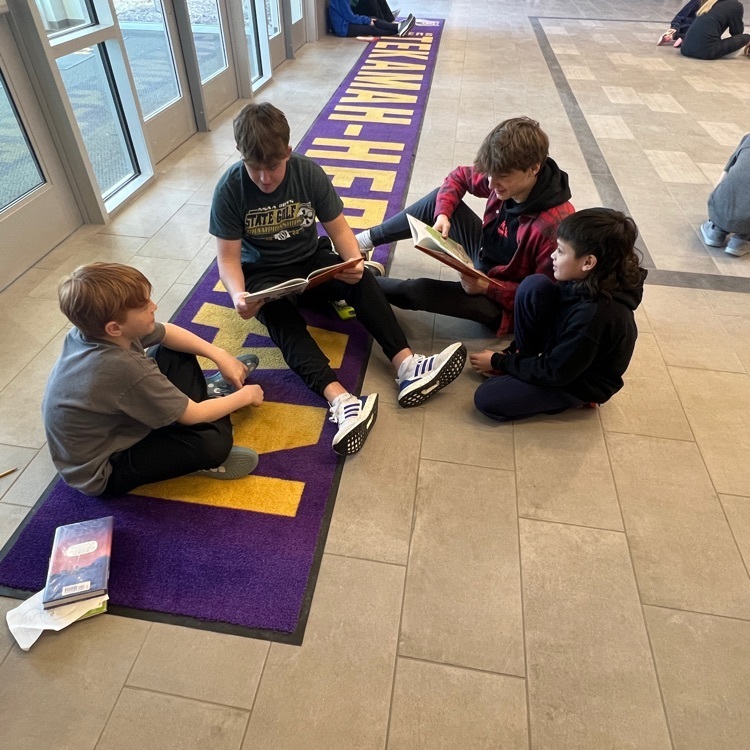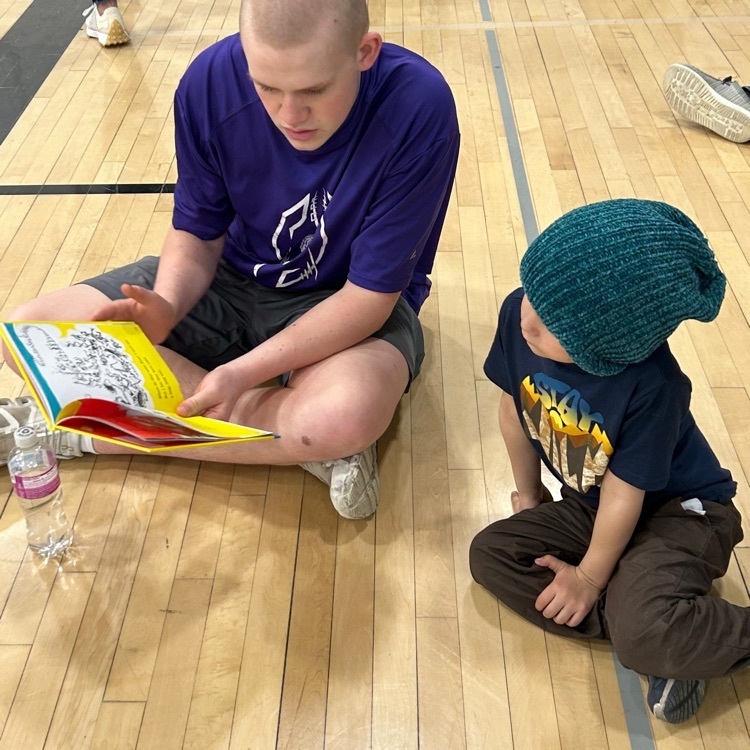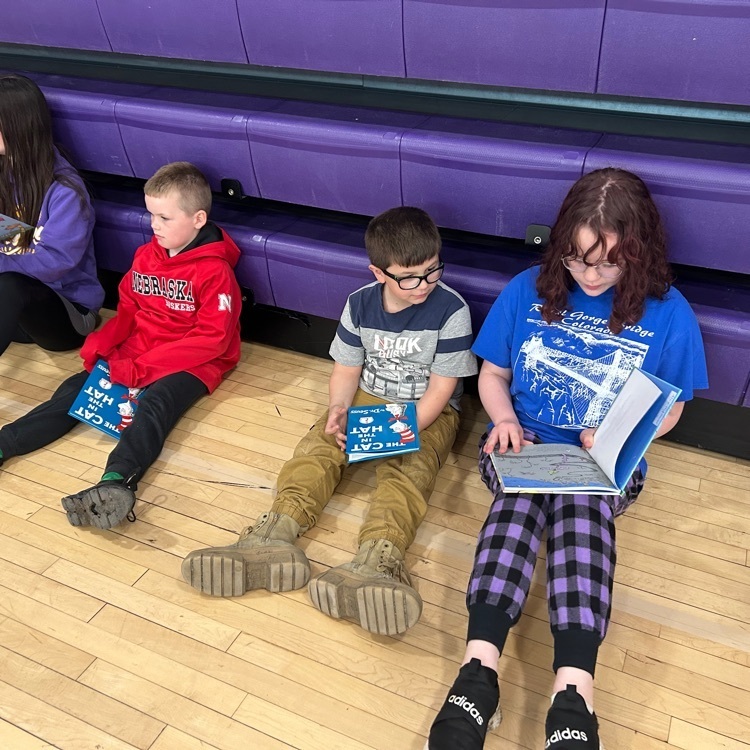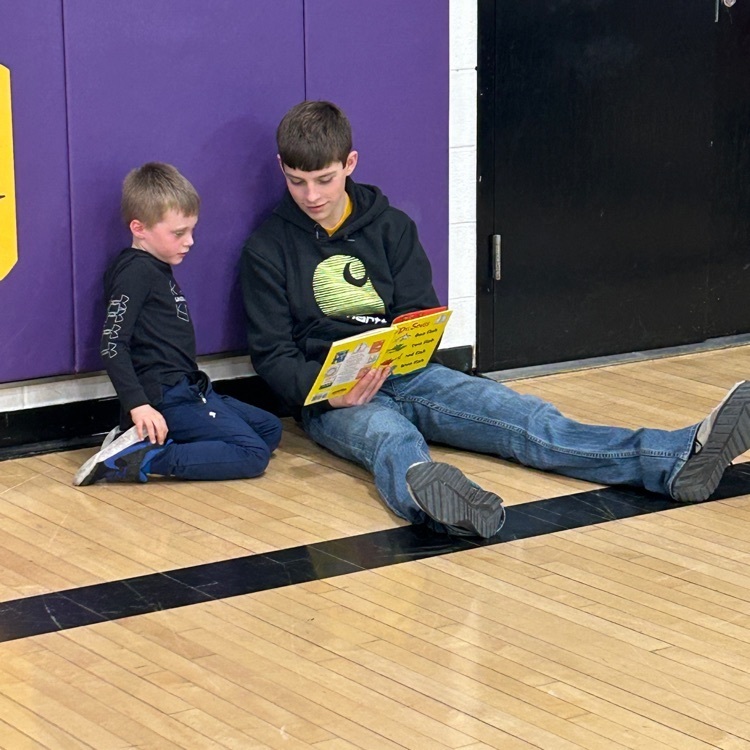 Today, in Math 7, students were able to work in small groups to discover rates and unit rates using bubble gum and, in some cases, sugar-free chewing gum. Students hypothesized, gathered data, calculated rates and unit rates, and then used estimation to form a conclusion.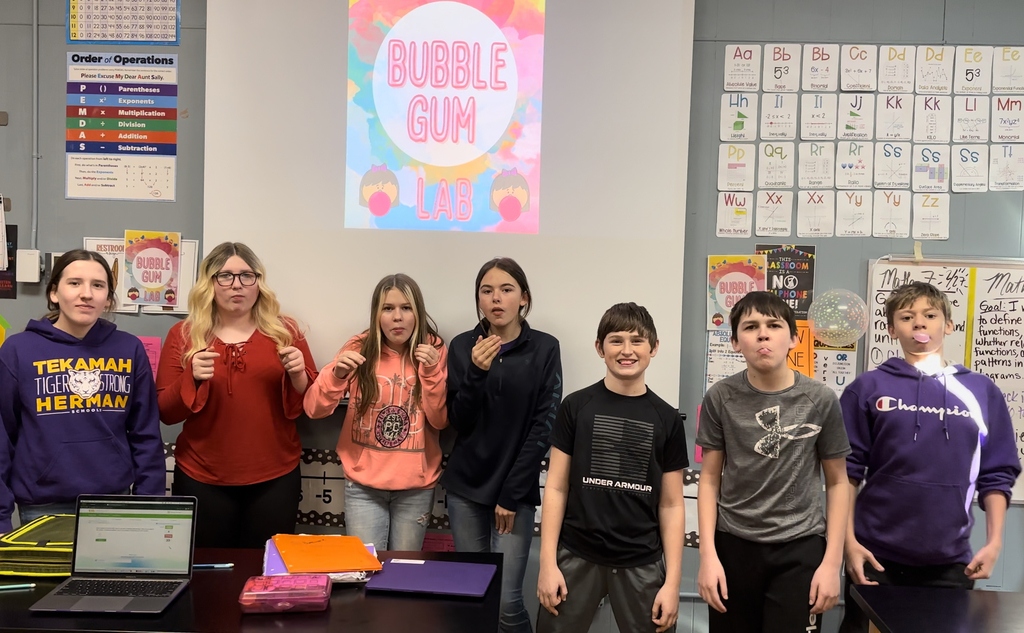 Tekamah-Herman Schools will have a 10:00 AM late start on Thursday, February 23, 2023. No AM Pre-School and no morning activities.

The BSN clothing store for the high school track and field team is currently open and will close on Monday February 13th. JH Track and Field athletes, along with anyone else, are more than welcome to purchase from the store as well. If you have any questions, please email Coach Klein at
tklein@thtigers.org
. Thank you all in advance for your support.
https://bsnteamsports.com/shop/23TRFTH

Here is a CORRECTED schedule of events for the Alumni Pep Band on Tuesday, February 7th! Please email Miss Fisher with any questions.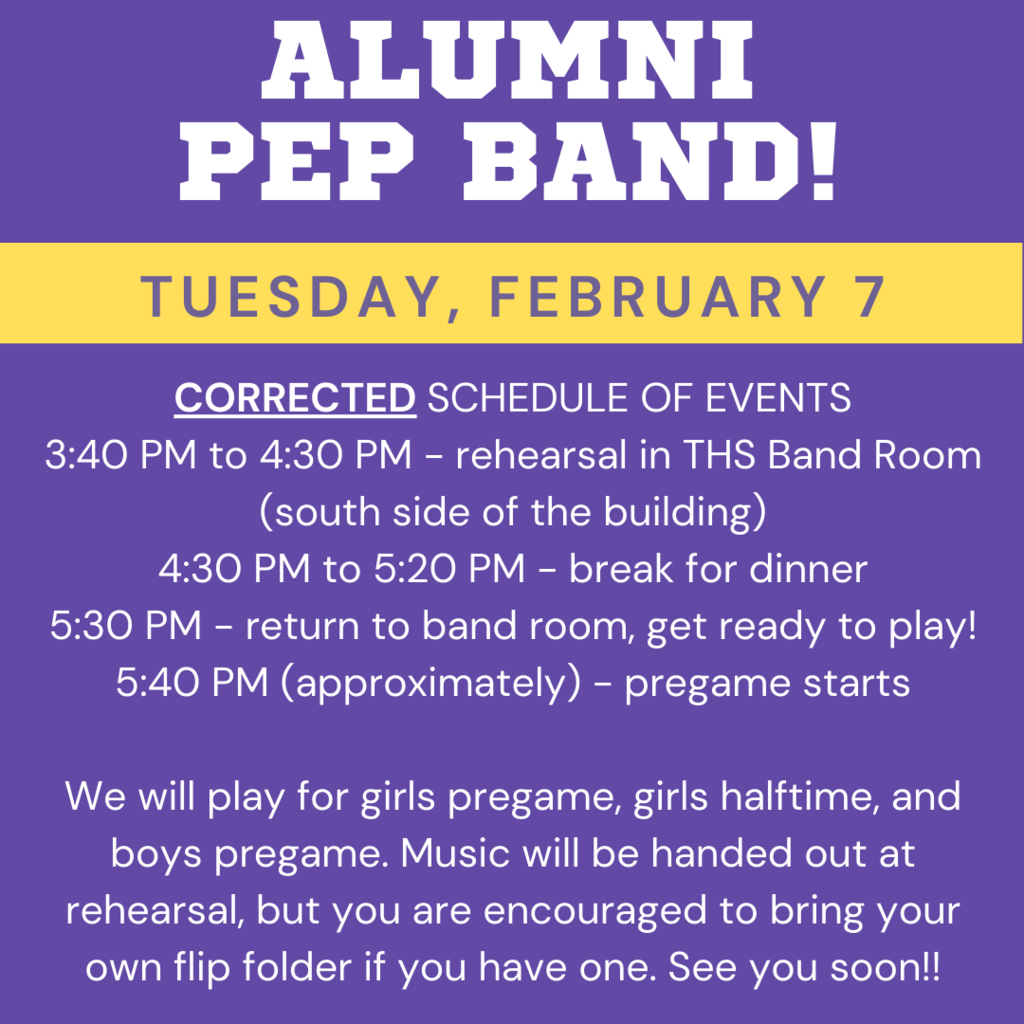 Congratulations to our FFA District 3 Champion Junior Livestock Judging team! We had several individuals place. Three of which were in the top 5!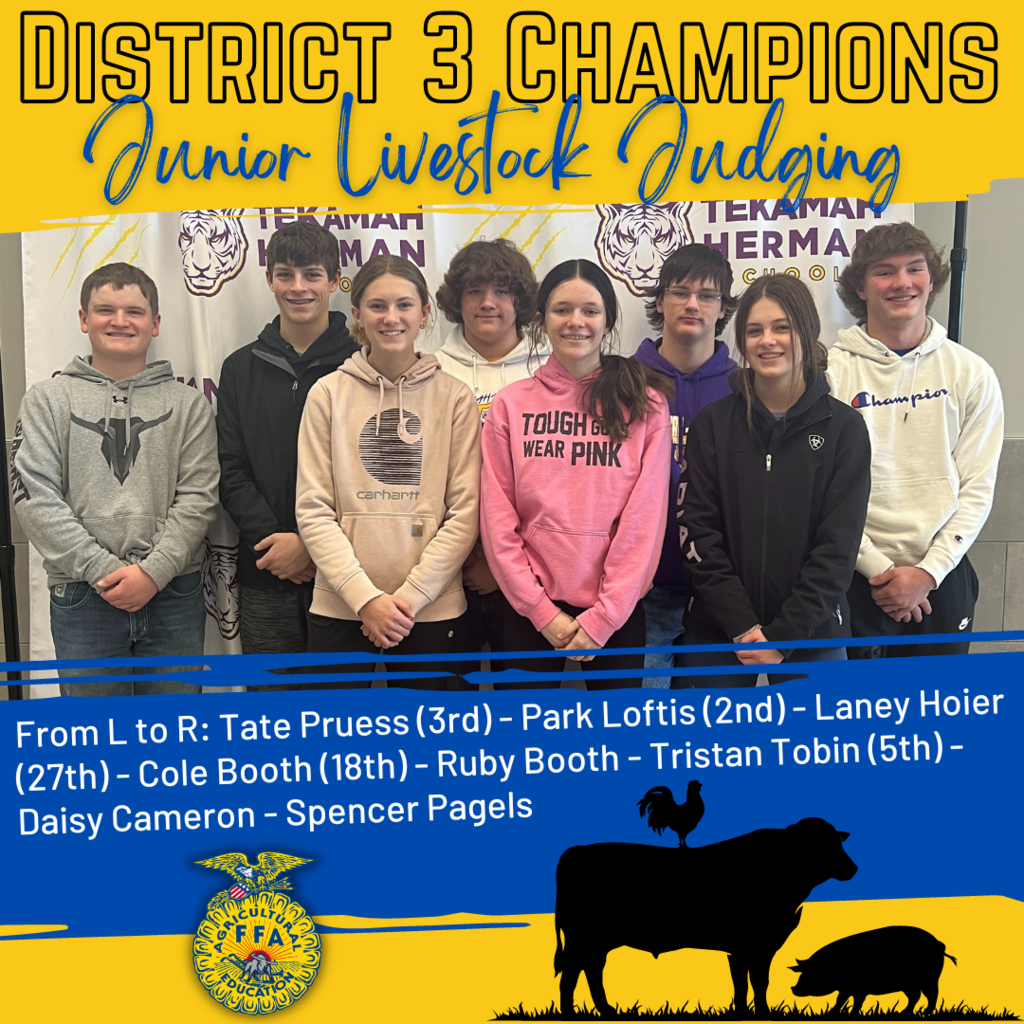 BOARD WORK SESSION NOTICE: The Board of Education of Tekamah-Herman Schools will hold a board workshop on Wednesday, January 11, 2023, at 6:50PM and Thursday, January 12th, 2023 at 7:00 PM in the school media center, 112 North 13th Street, Tekamah, Nebraska. The sole purpose of this meeting is to interview superintendent finalists. - TEKAMAH-HERMAN SCHOOLS BOARD WORK SESSION NOTICE: The Board of Education of Tekamah-Herman Schools will hold a board workshop, if necessary, on Monday, January 16, 2023, at 6:30PM in the school media center, 112 North 13th Street, Tekamah, Nebraska. The sole purpose of this meeting is to select a superintendent. - TEKAMAH-HERMAN SCHOOLS

Congratulations to our Tiger medalists for their performance at the Norm Manstedt Invite in Columbus! (l-r) Landon Miller (113) 6th place, Austin Breckenridge (145) 4th place, Logan Burt (152) 3rd place and Blayne Williams (106) 5th place.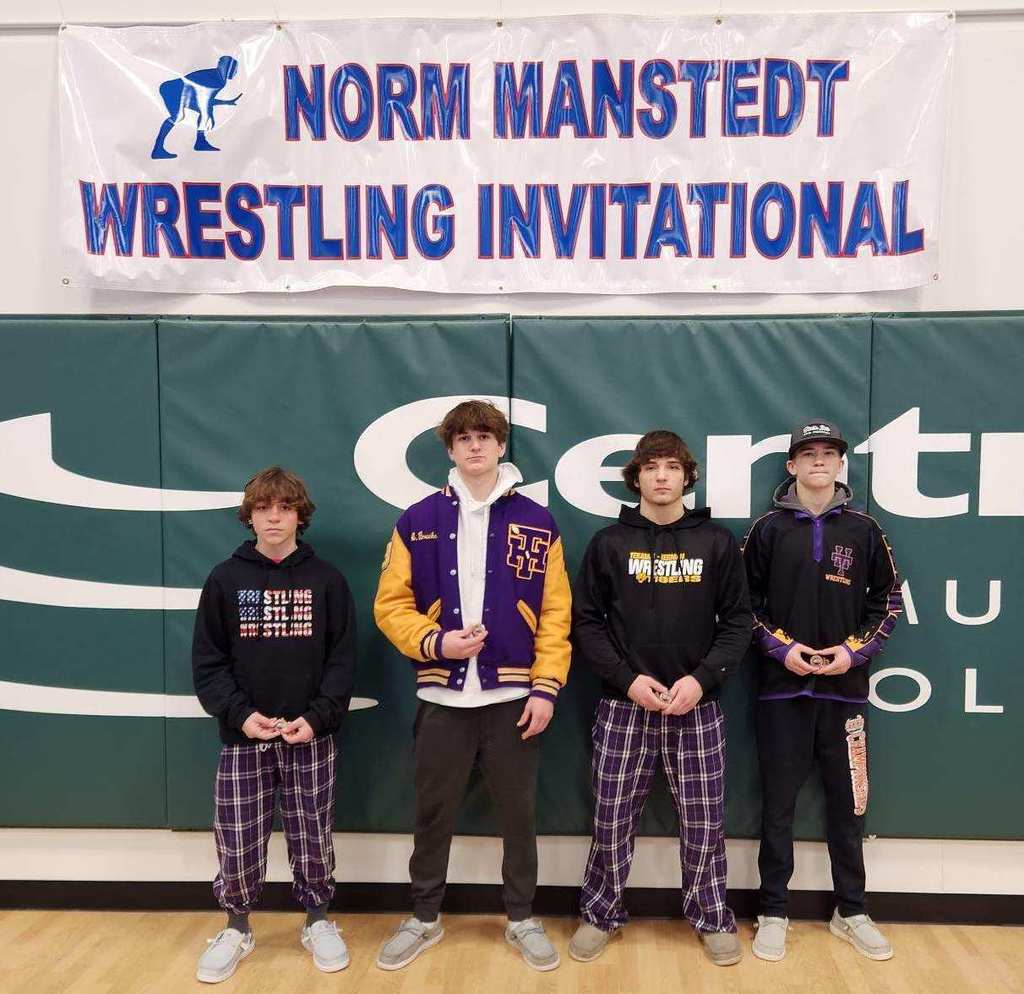 Please note the lunch menu change for tomorrow, January 6th!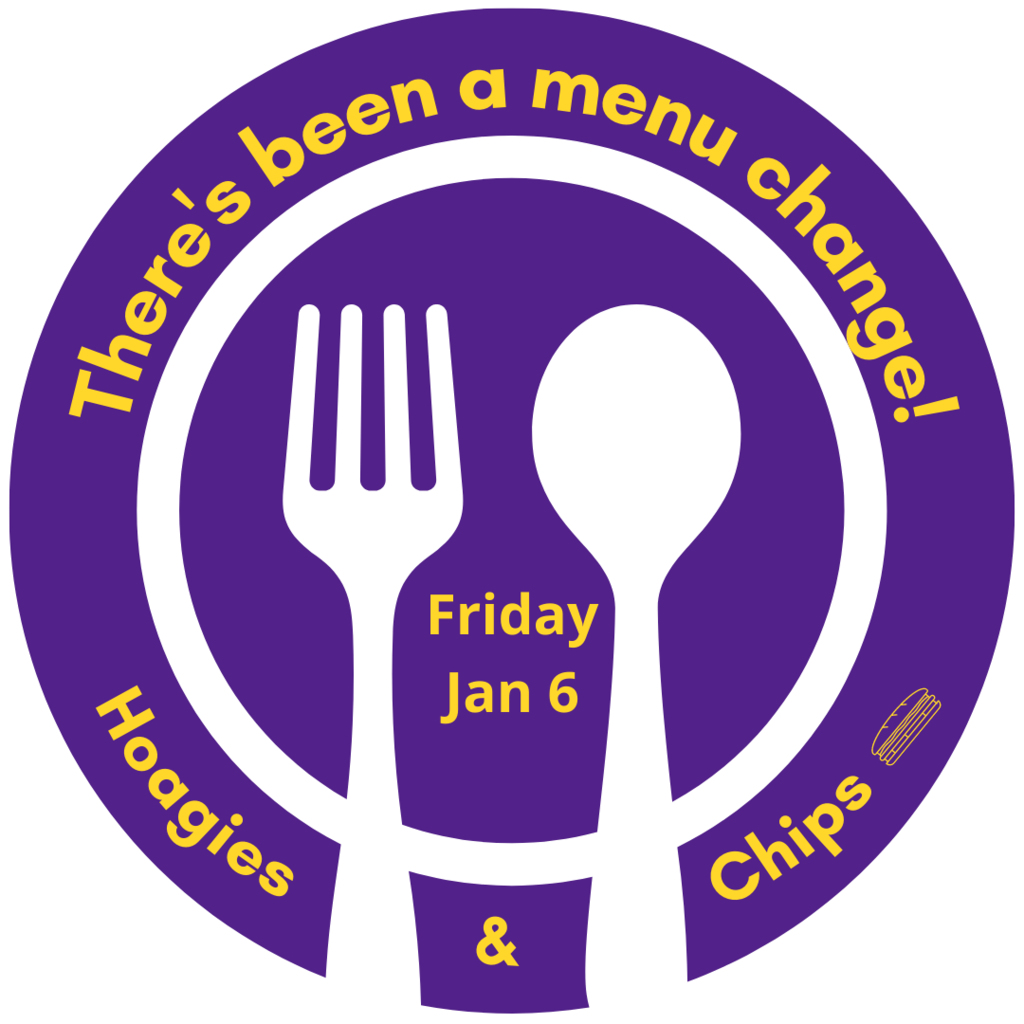 REGULAR MEETING NOTICE: The Board of Education of Tekamah-Herman Schools will meet in regular session on January 9, 2023, at 7:30 PM in the media center, 112 North 13th Street Tekamah, Nebraska. An agenda of the subjects to be considered, kept continually current, is available for public inspection at the Office of the Superintendent. The Board shall have the right to modify the agenda at the public meeting when convened. - Tekamah-Herman Schools

Freshman Thomas Braniff, worked hard second quarter in his Technology class. Mr. Horn was in need of a podium for his classroom, so Thomas decided to make that his personal project. Be ready Thomas, you are going to be getting all kinds of custom orders now! Well done!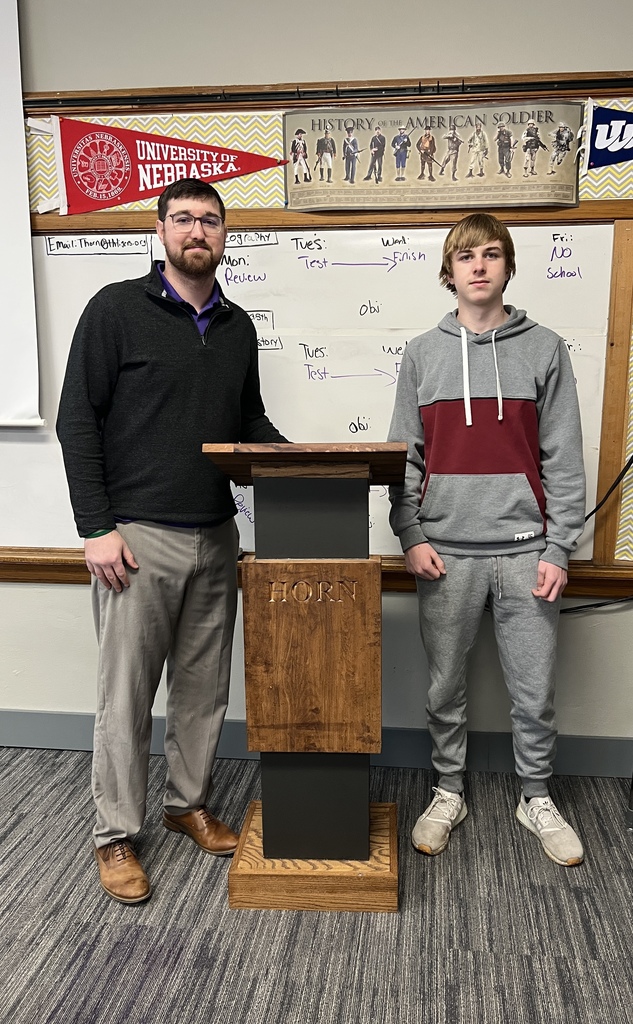 Our eighth graders just completed a hero project where they created a work of art inspired by people who inspire them.  Such talent!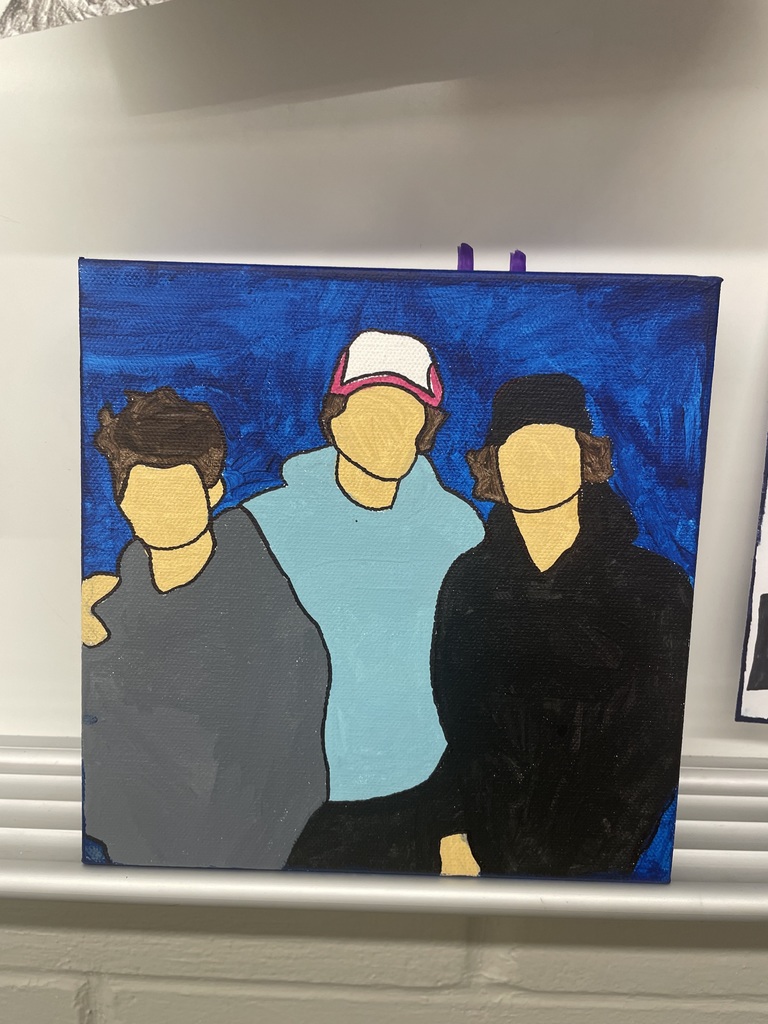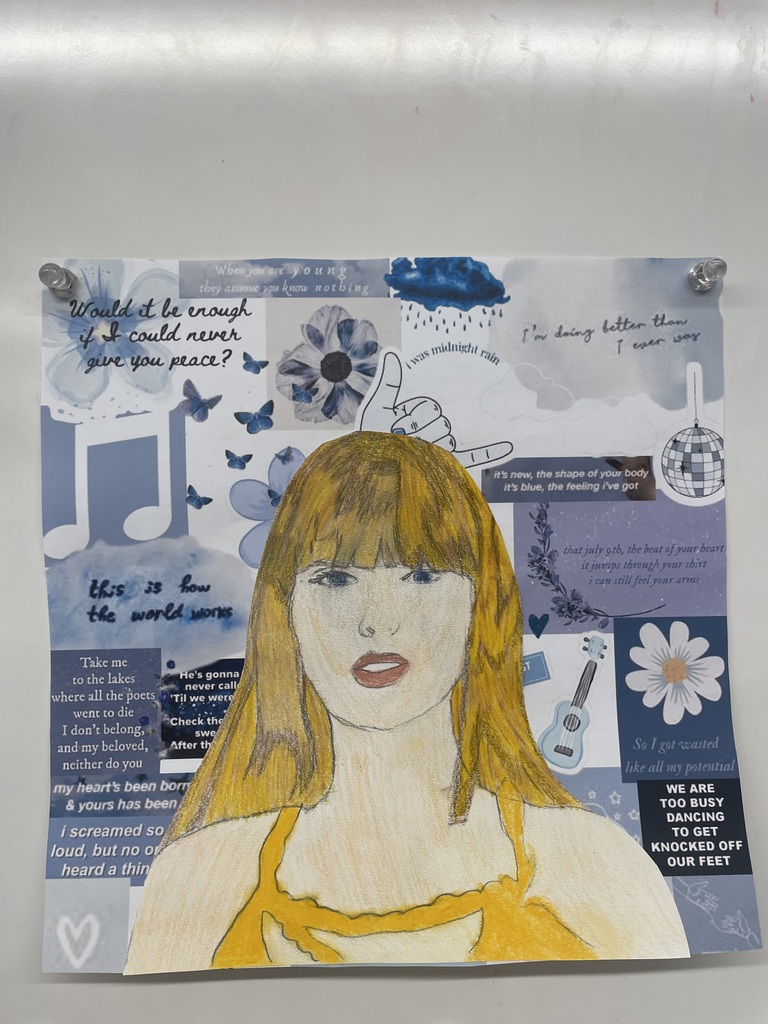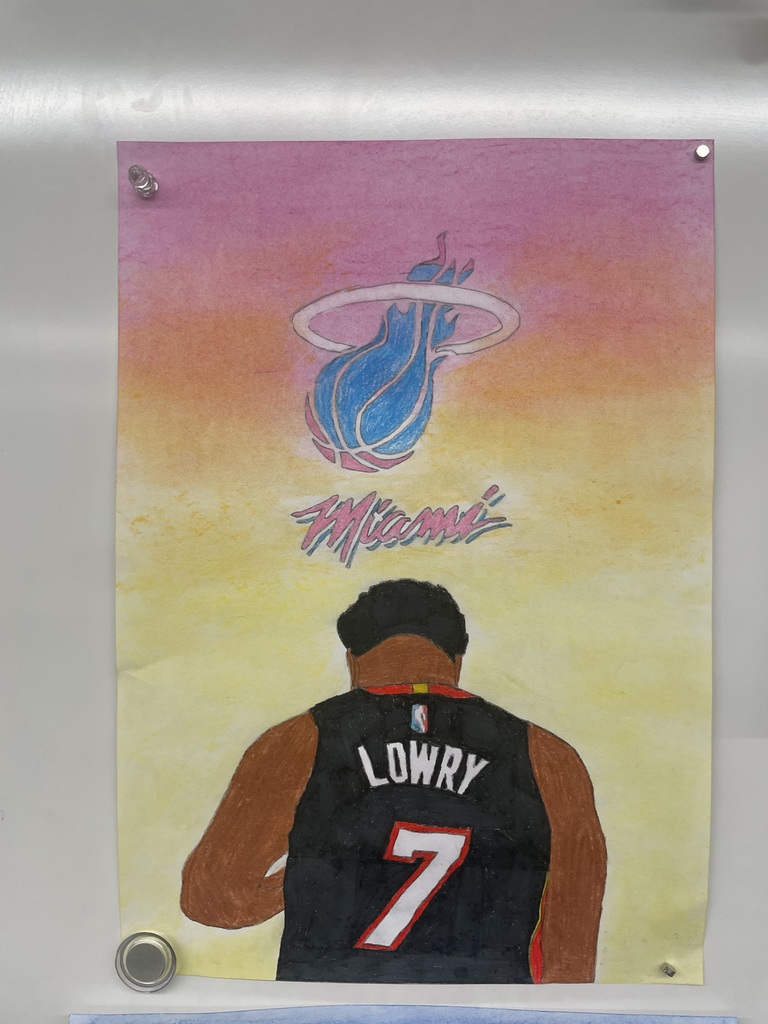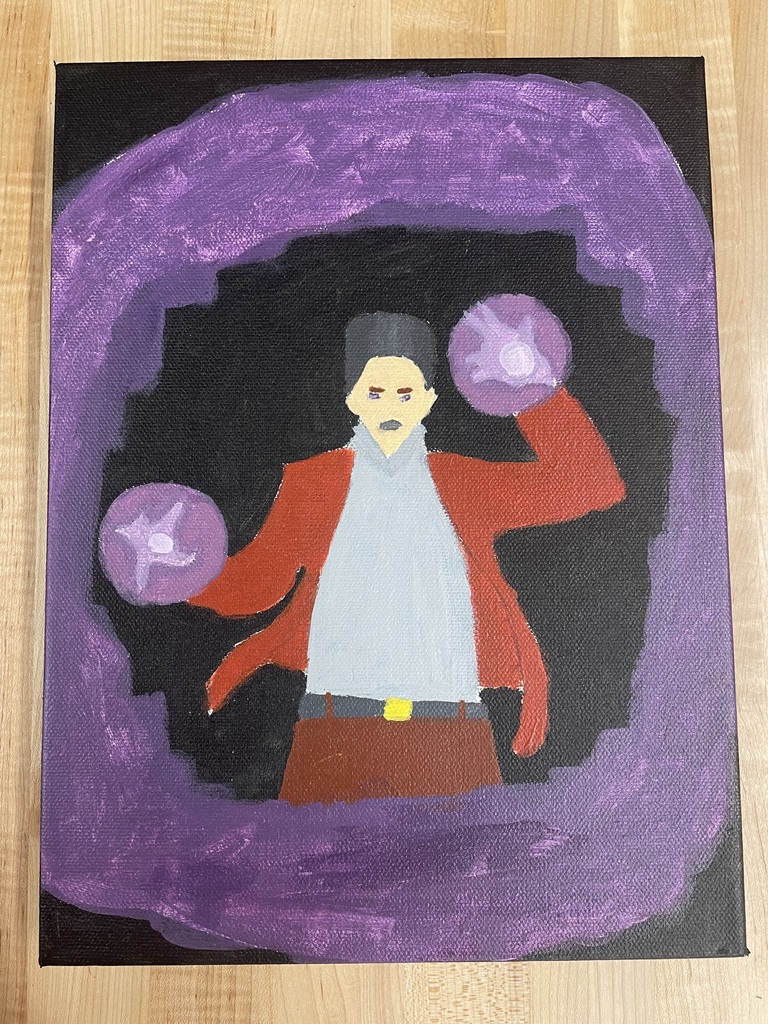 Our welders are doing great things in class. Here are a few projects that are in the works or have been completed. Nice work gentlemen!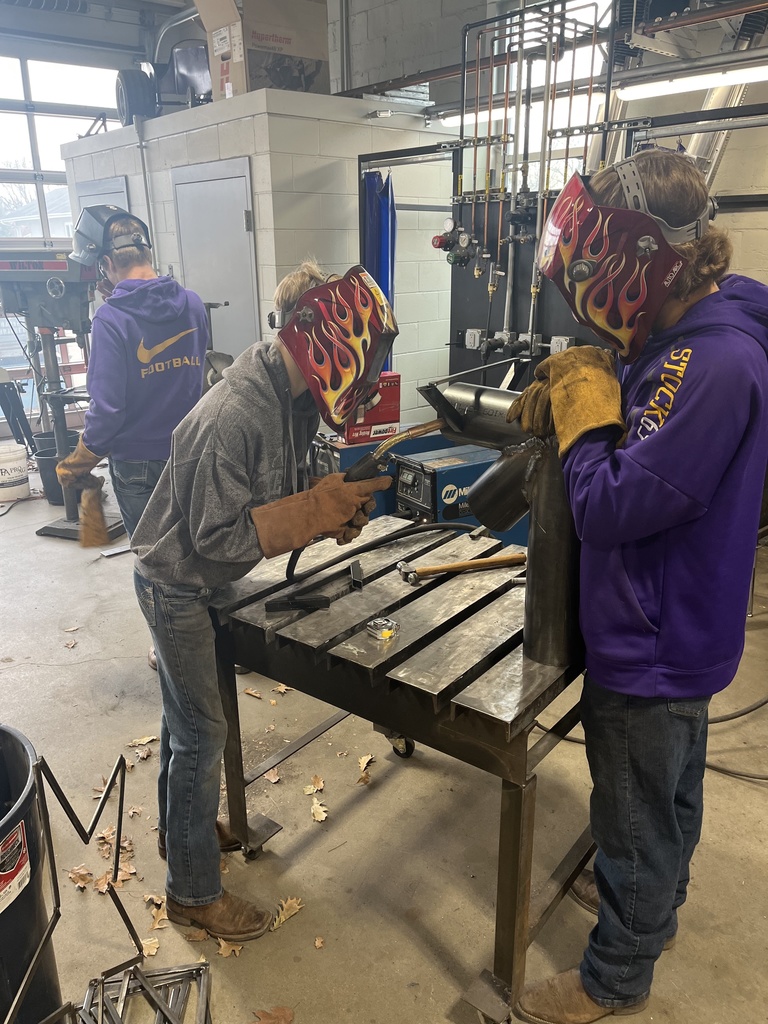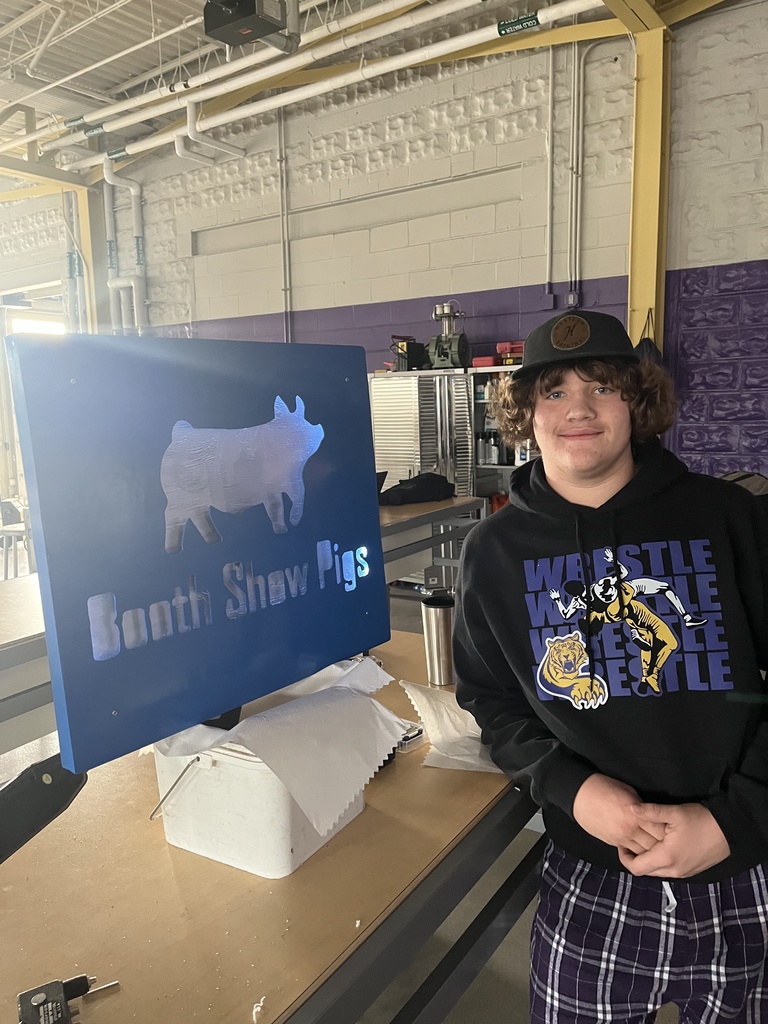 All after school activities and practices have been cancelled for this evening. In addition, JH Boys Basketball AND HS Wrestling has been postponed.

Biology students performed an interesting lab this morning. They extracted DNA from a strawberry!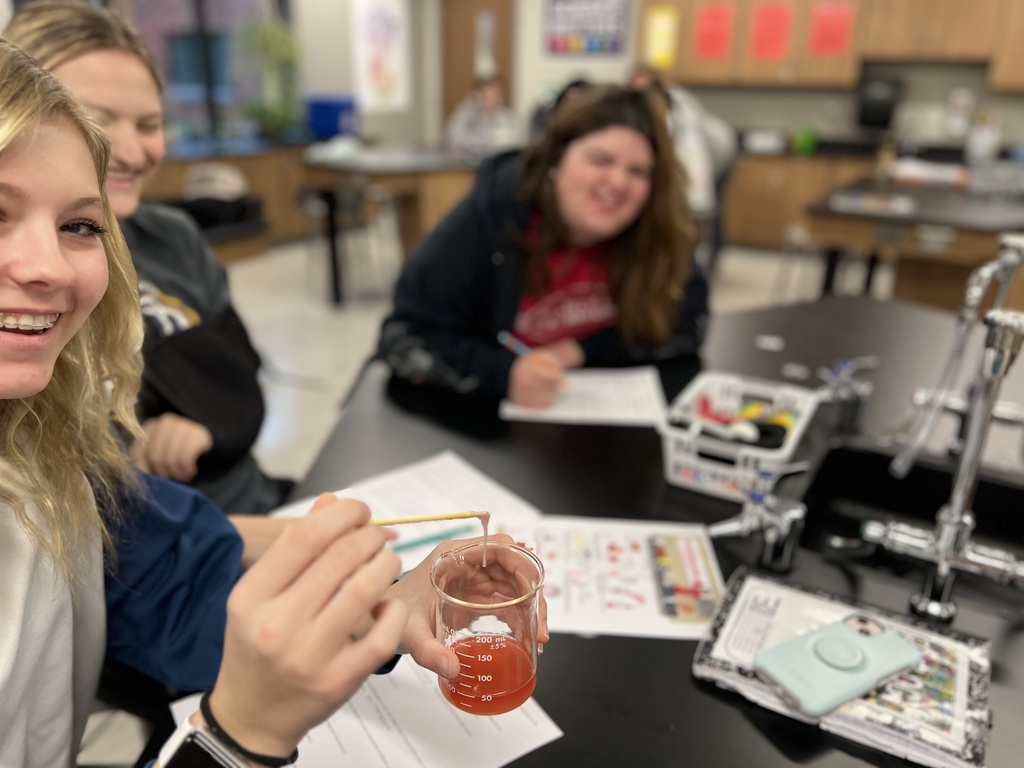 On Friday, December 9th, our FBLA is hosting a food drive to benefit the Tekamah-Herman Backpack Program. Bring a can/box of food and you will gain "free" access to the basketball games. One can/box per person. Admission will be charged otherwise.