Don't your Thursday's sometimes run into your Friday's? Good! Ours do too. Here's the regularly scheduled Thursday Tekamah-Herman Spotlight posted on Friday. This week we have Mrs. Gibson and Mr. Eriksen front and center.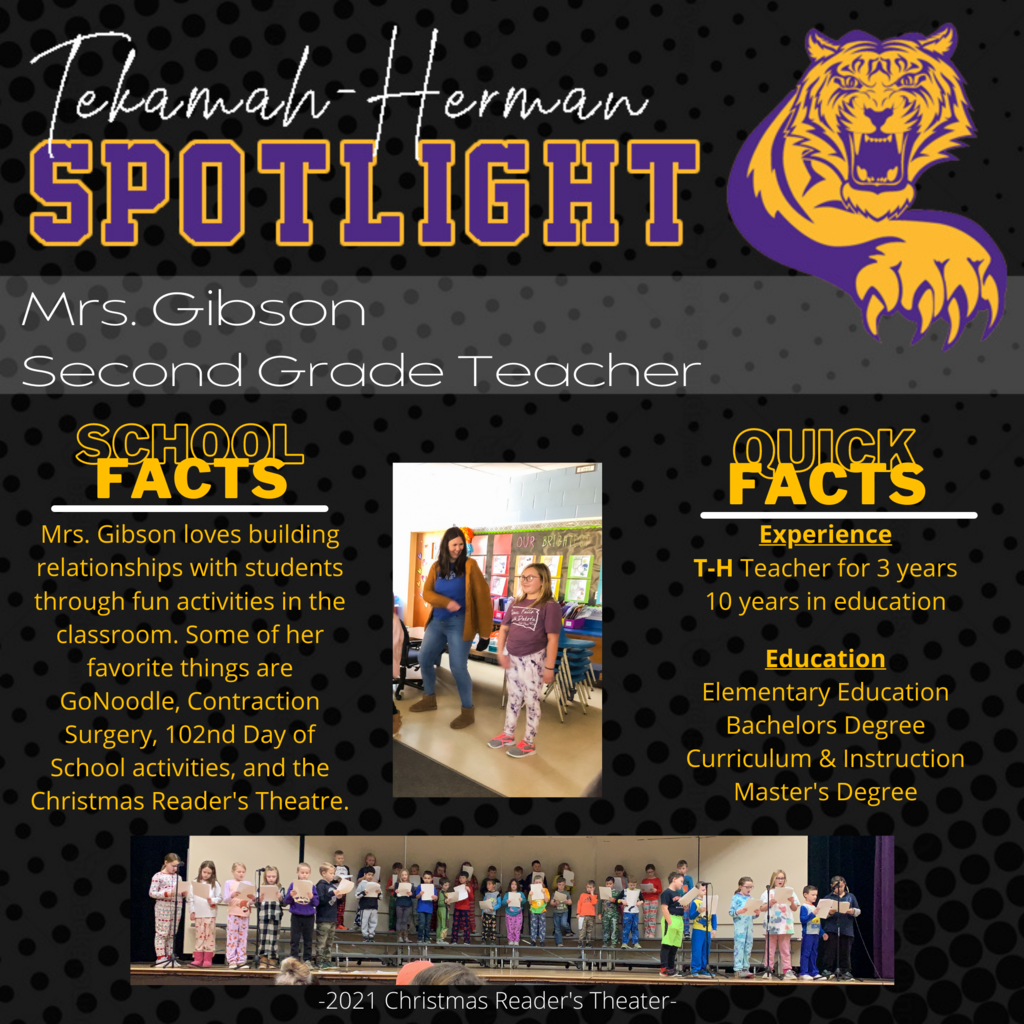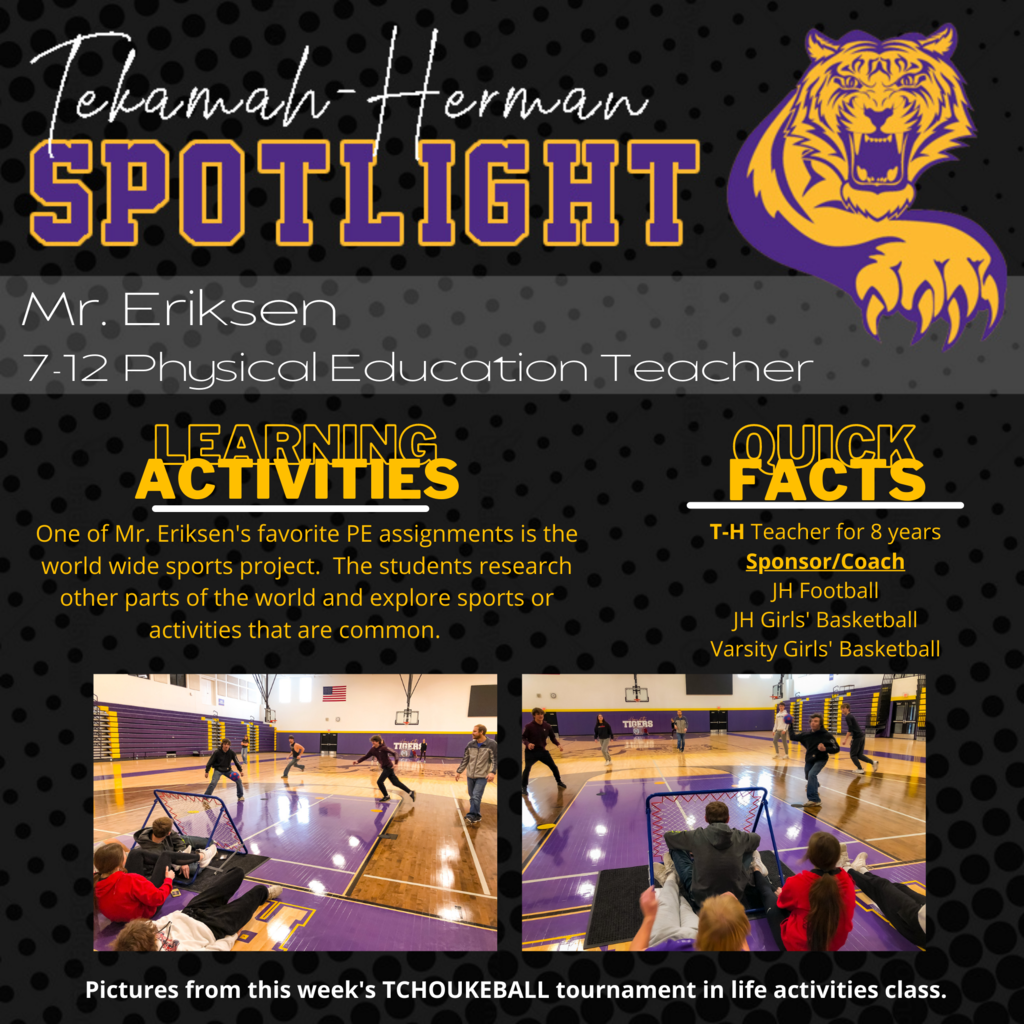 TODAY is THE DAY! Check out this video from Joe Beckman to all of our T-H students, parents and staff! Students will get a chance to enjoy Joe's message today and we hope parents will come and enjoy him tonight!
https://www.youtube.com/watch?v=UaIwYRtxRzk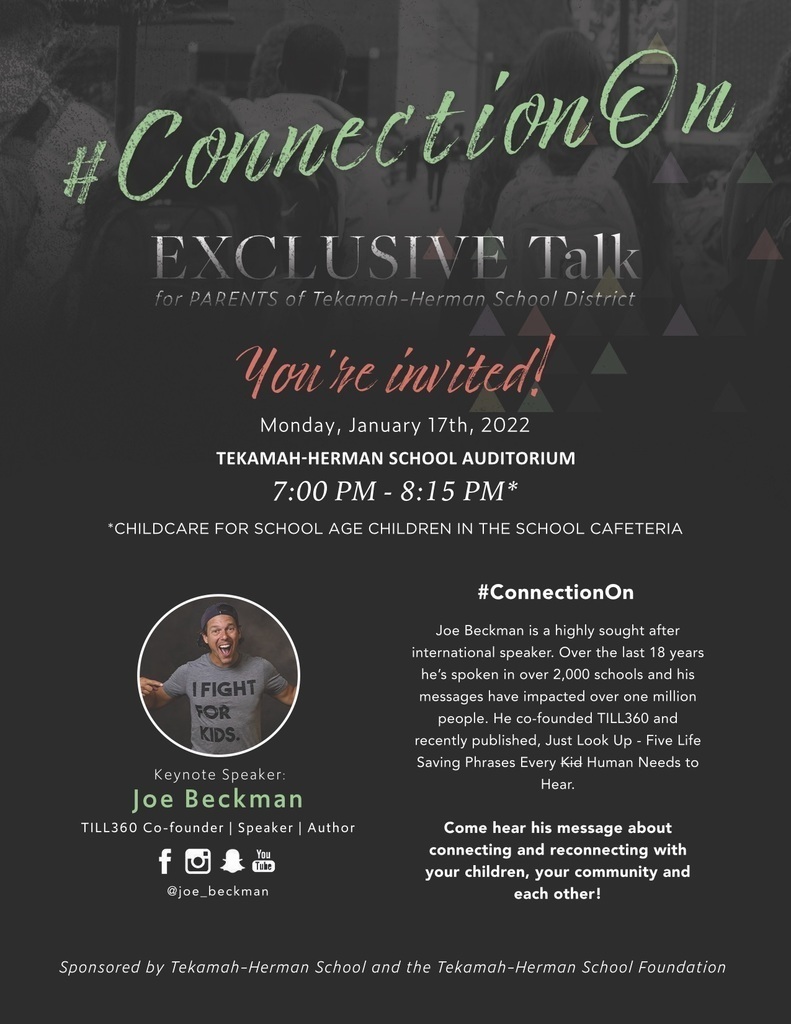 You've got Joe Beckman put on your calendar for Monday, January 17th, right? That's great! If you don't, please make sure you do, because you are not going to want to miss Joe's delivery on how much human connection matters!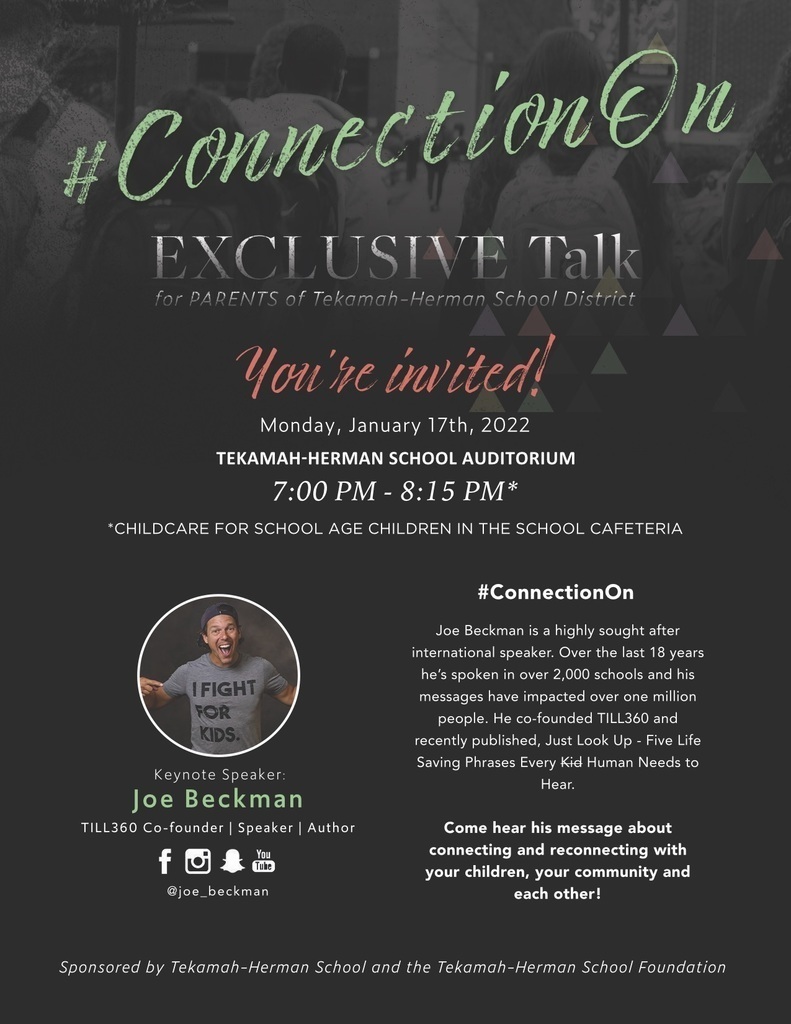 They're baaaaaack! Our student driven Tekamah-Herman Spotlight is back in action. Check out this week's feature with Mrs. Hansen and Mrs. Brenneis.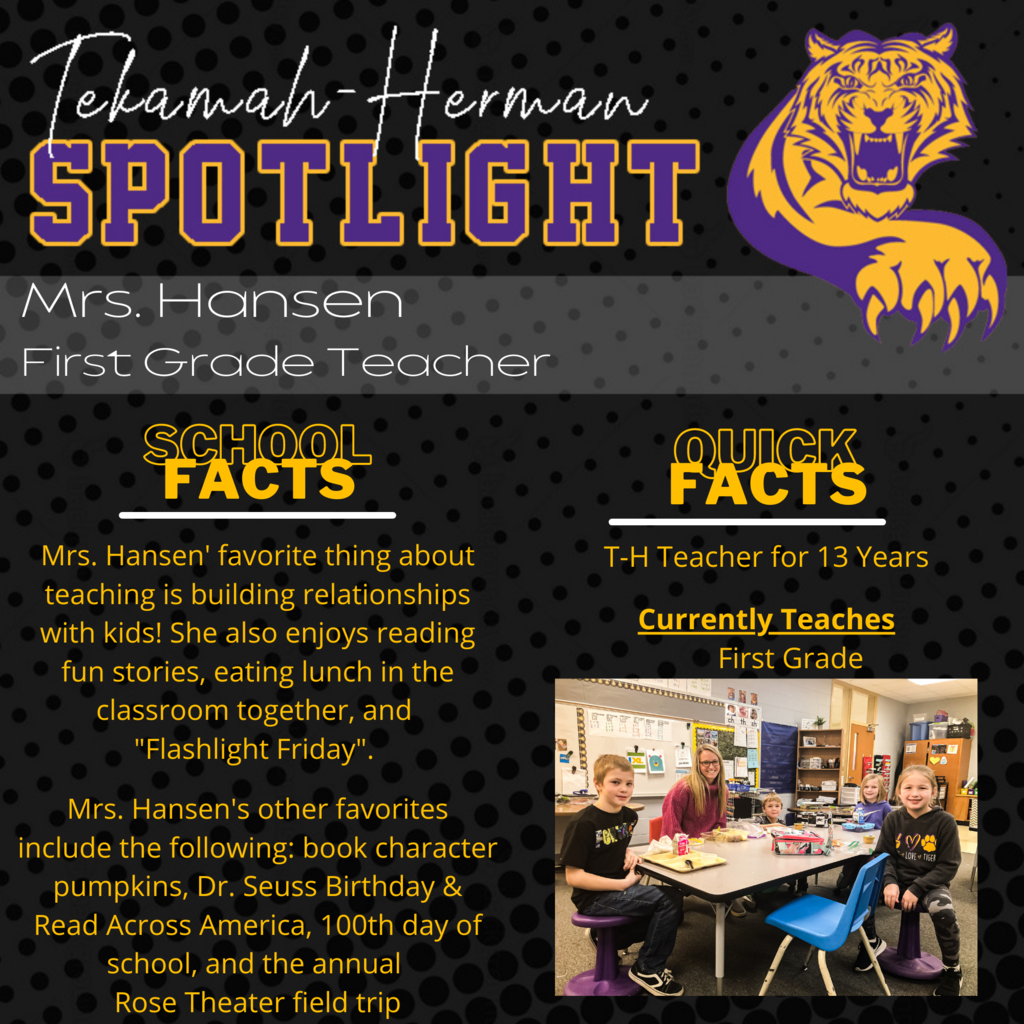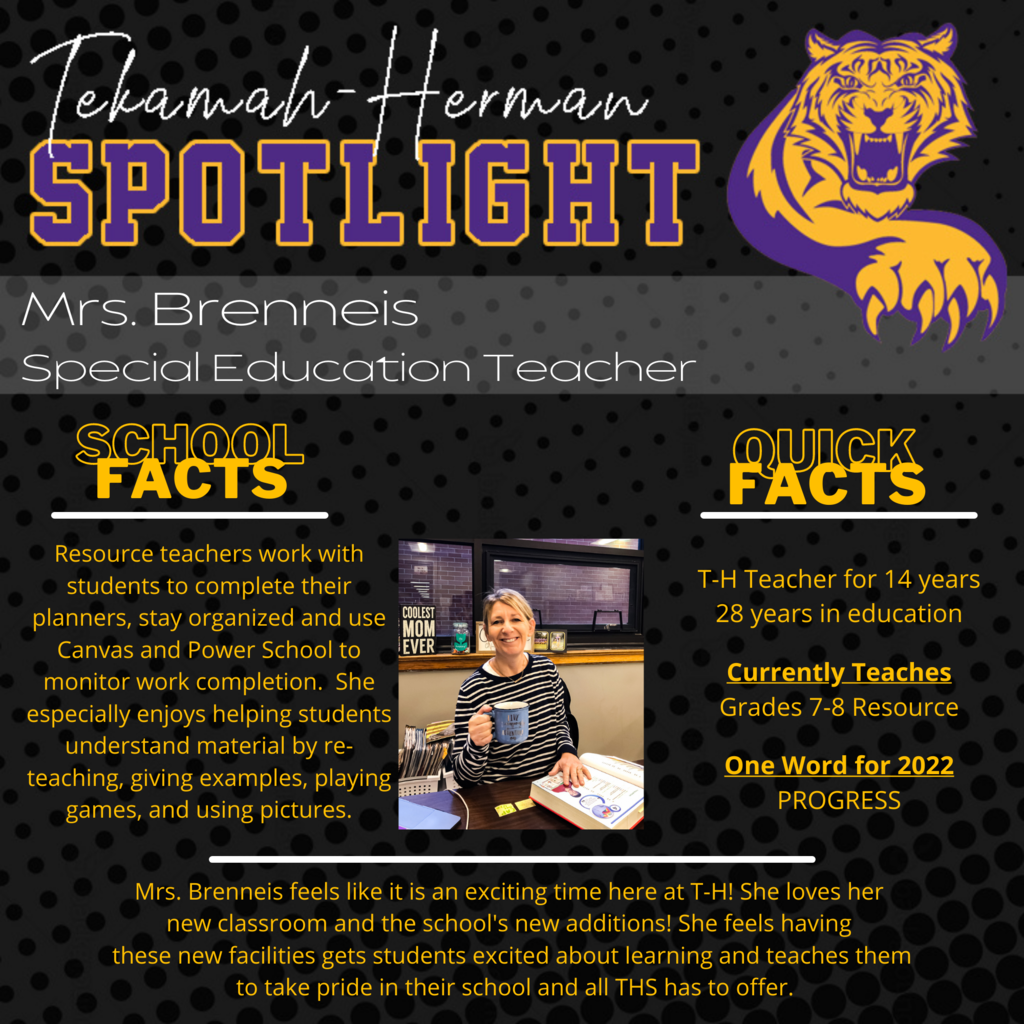 Do you have this marked on your calendar yet? If not, make sure you have the date and time reserved! You really aren't going to want to miss Joe Beckman on Monday, January 17th!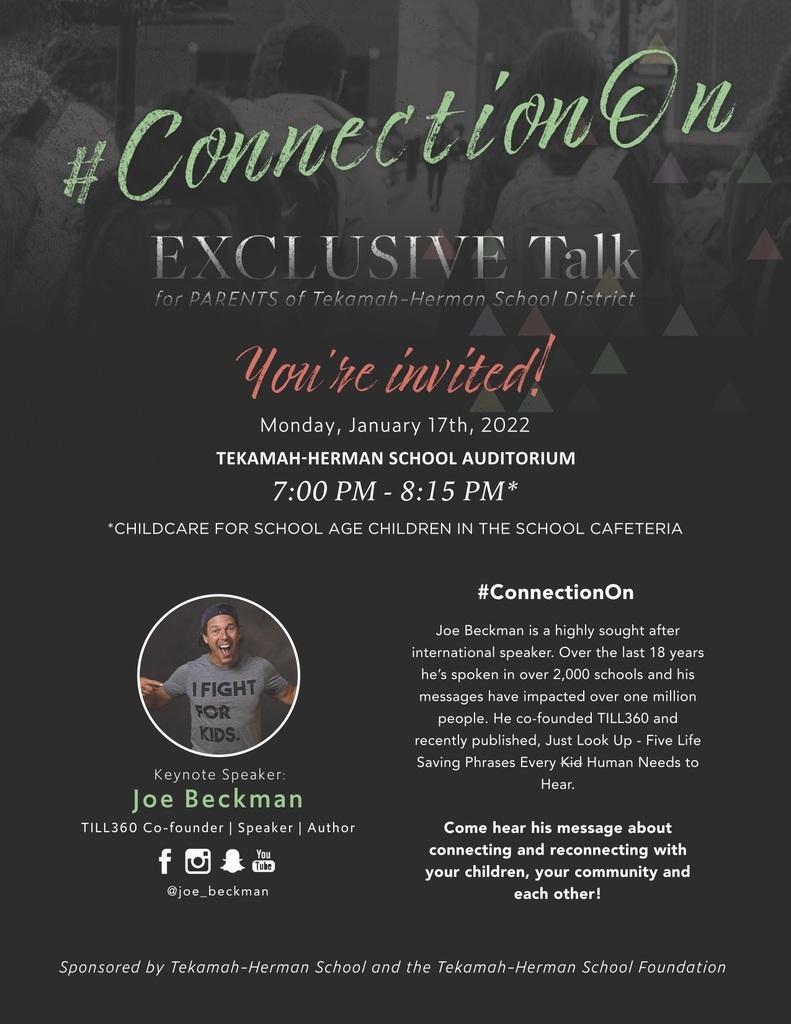 Parents, mark your calendars! You aren't going to want to miss this speaker. Thank you to Tekamah-Herman Foundation for helping bring this dynamic speaker to our school and community.

Just a few reminders for tonight: -Elementary Concert tonight for K-4! Concert starts at 6:30. Doors (old main entry) will open at 6pm. -ELVPD will be in the new addition commons area for COVID vaccines from 3:30 - 5:00PM. New main entry doors will remain open until 5pm.

There's a combined 51 years of experience between our two Tekamah-Herman Spotlight staff this week! Mrs. Connealy and Mrs. Niewohner are this week's feature.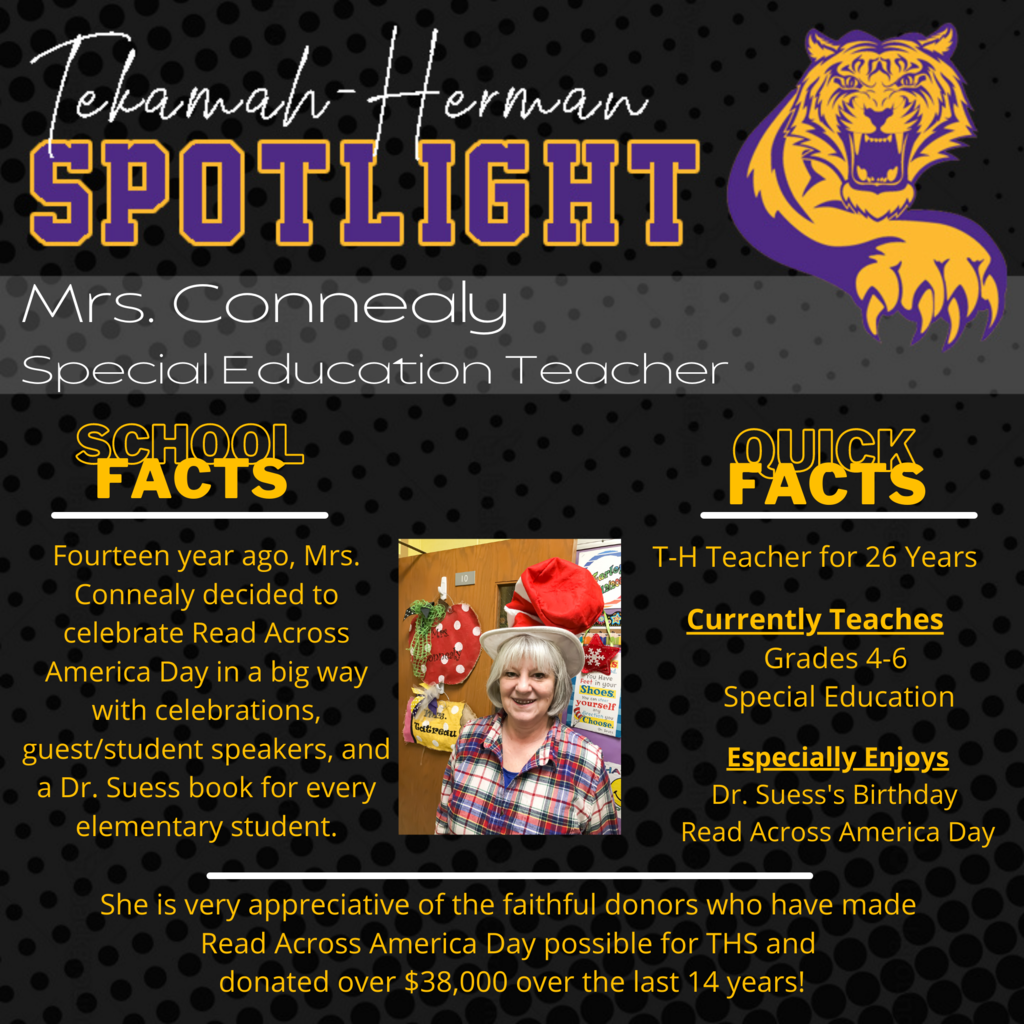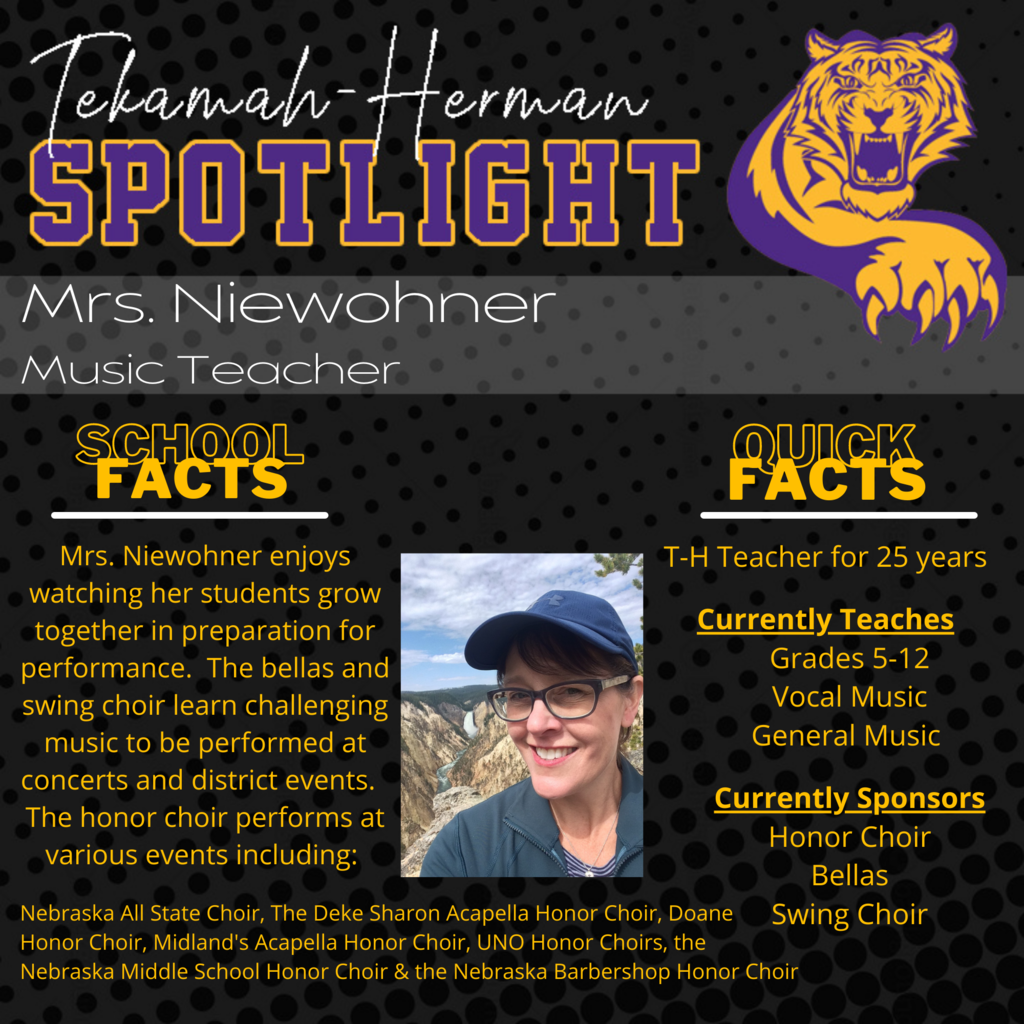 This may be a day late, but definitely not forgotten. Mrs. Braniff and Mrs. Gahan are this week's Tekamah-Herman Spotlight!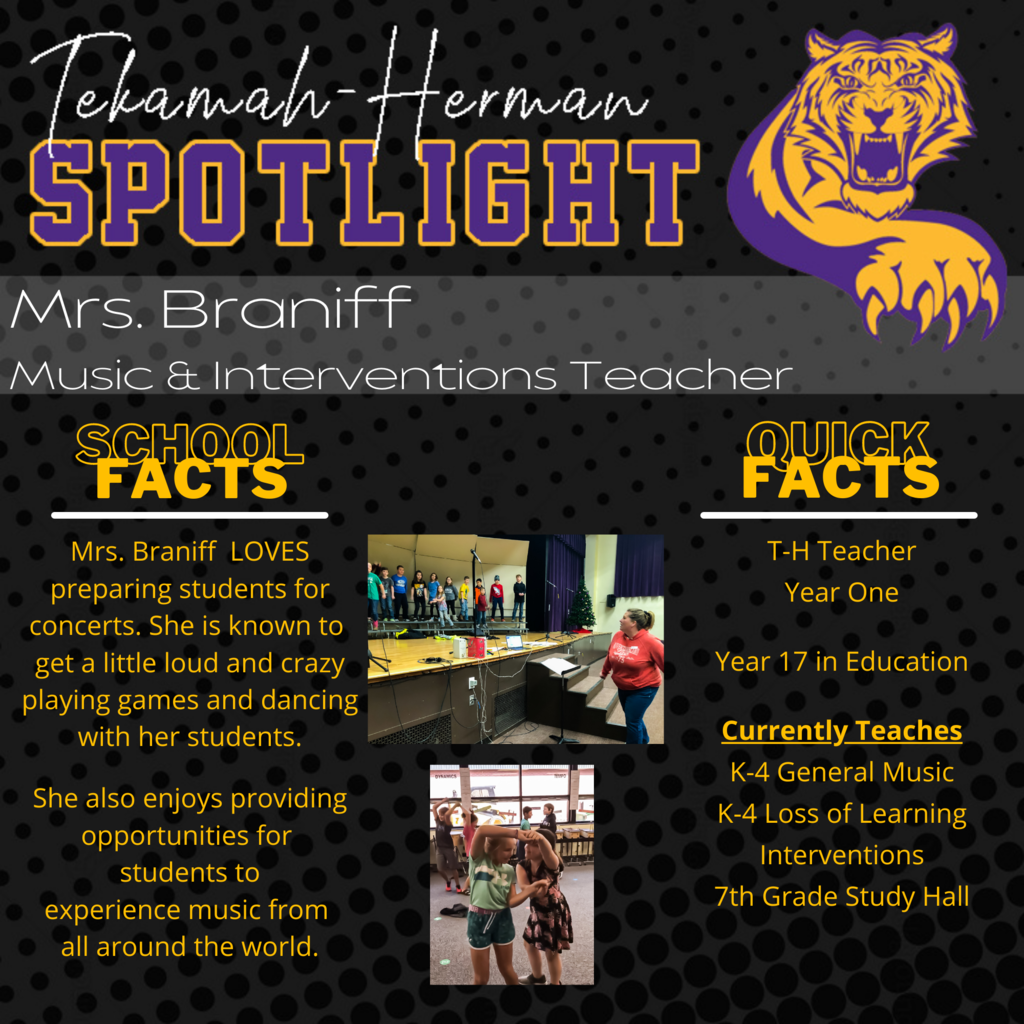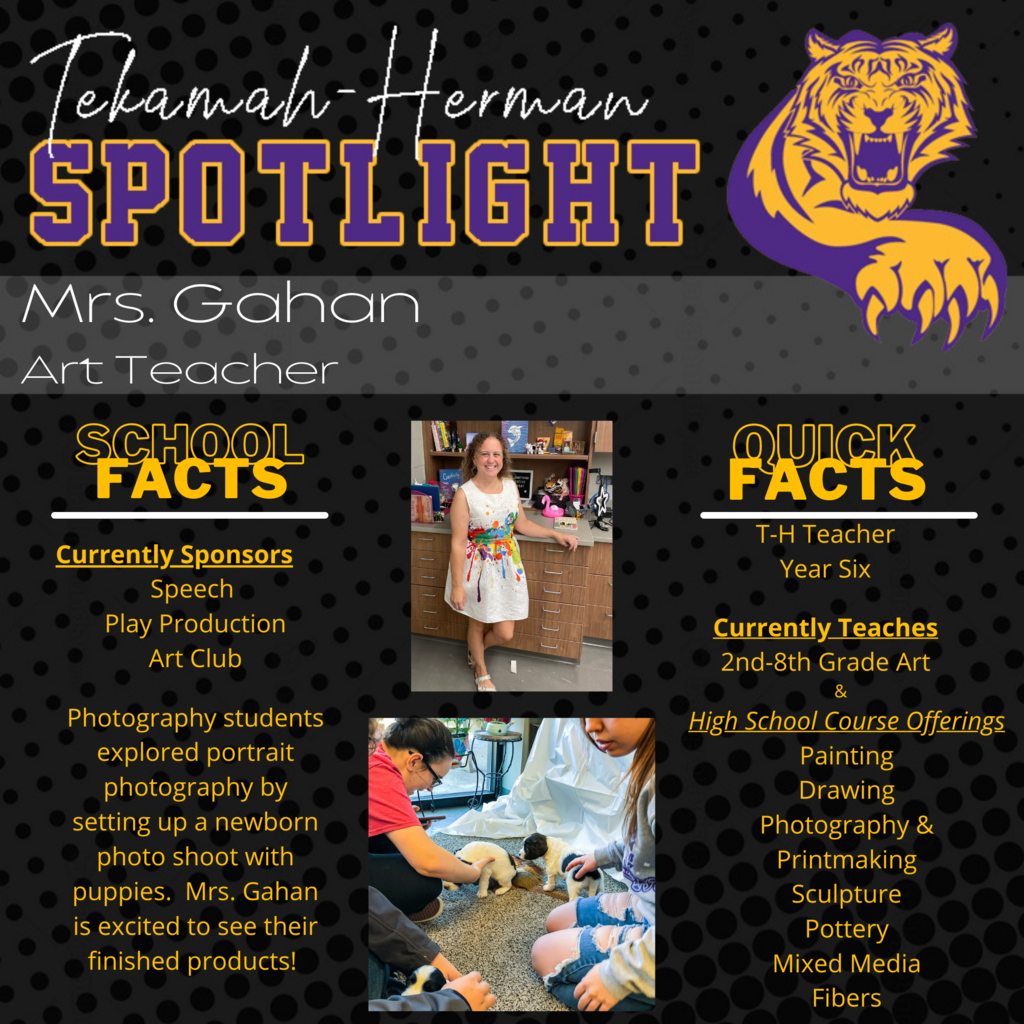 Snow day and late start information attached....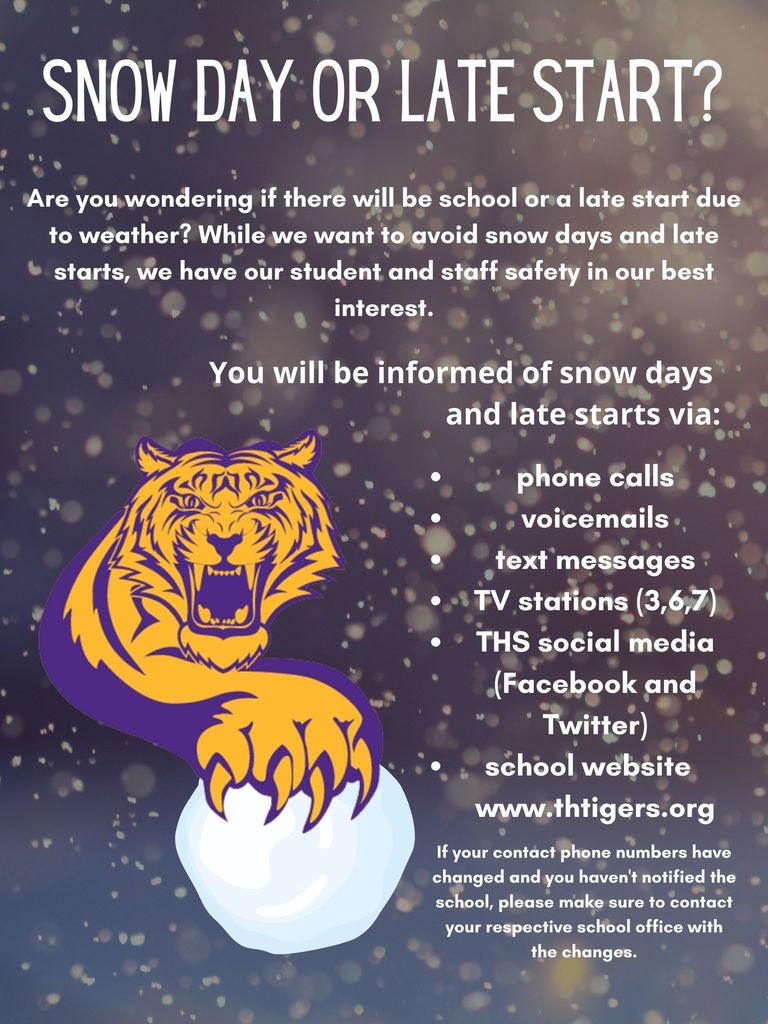 It's Thursday and you know what that means! Here's the Tekamah-Herman Spotlight for this week. Introducing......Ms. Plumbtree and Mrs. Belfrage.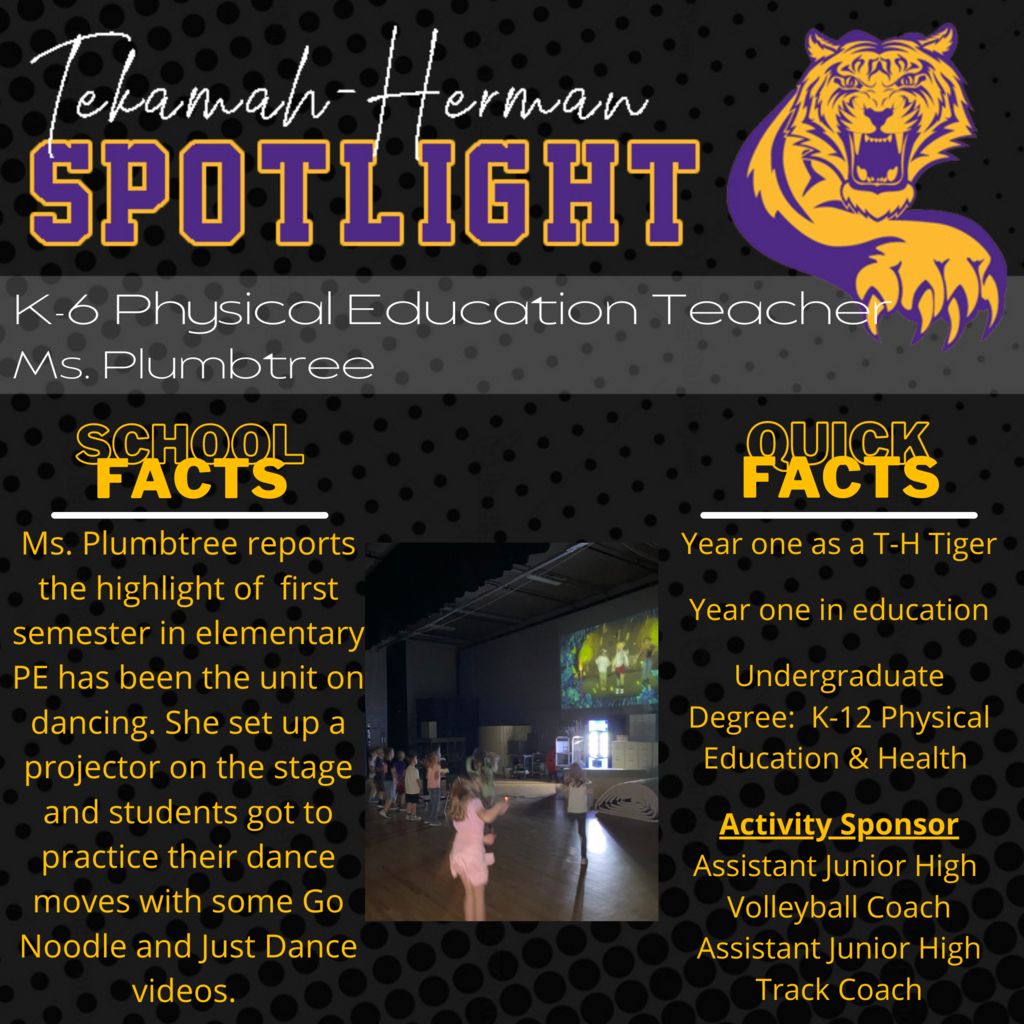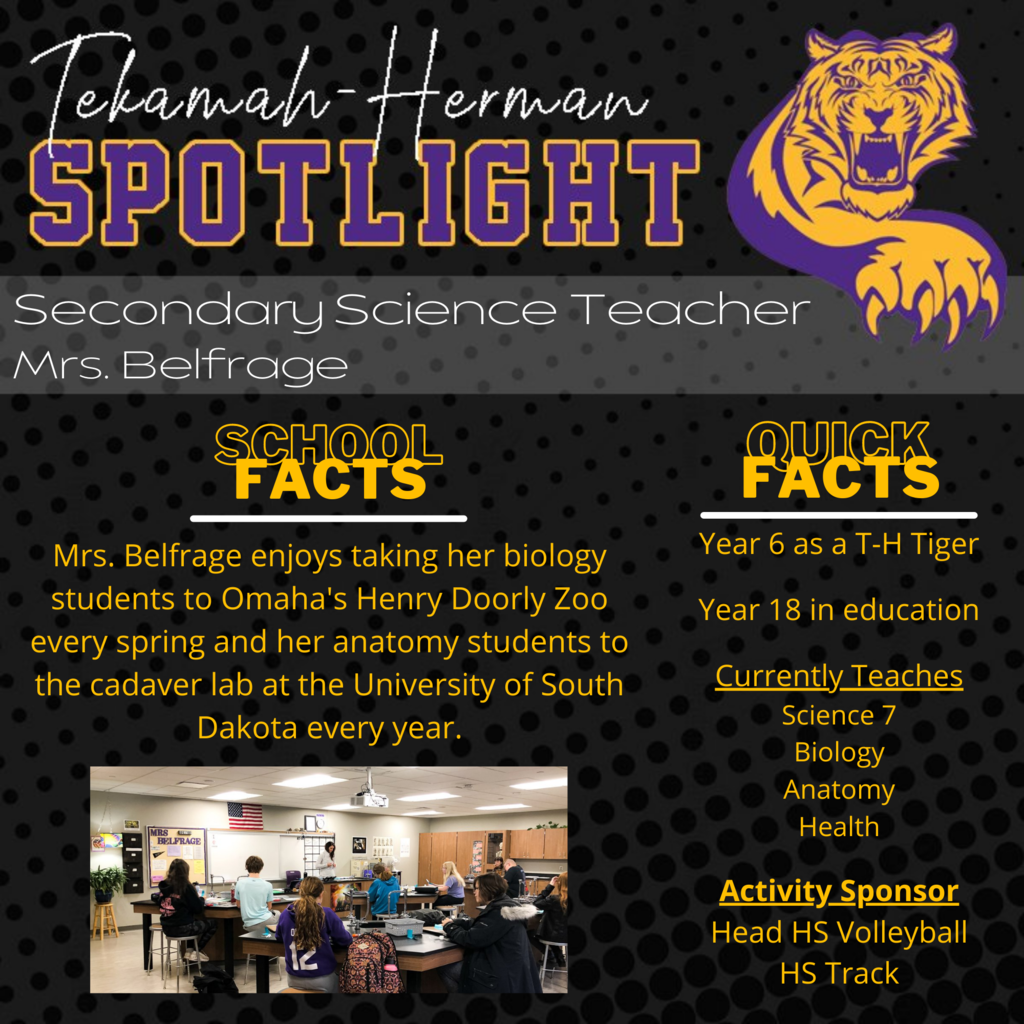 REMINDER: ELVPHD is hosting a Covid vaccine clinic (for ages 5+) today, November 29th here at THS from 3:30-6pm. The clinic will take place in the commons area of the new addition. Please enter through the main entrance.
CONCERT SCHEDULE CHANGE: The JH and HS concerts have been moved from the originally scheduled dates on the school website events calendar. New date and times are: Tuesday, December 7th - JH will begin at 6pm with HS to follow at approx 7:30pm. Please mark your calendars!
Our One Act team traveled to Pender on Saturday and to Wisner on Monday for EHC Play Production. Cassie Jacobs received an Outstanding Actor Award in Pender and Julian Carpenter received an Outstanding Actor Award at EHC. Alex Davis, Joseph Newins, and Maddi Geis received Outstanding Actor Awards at both Pender and EHC! There will be a community performance on Monday, November 29th at 6:30 pm. We hope to see you there!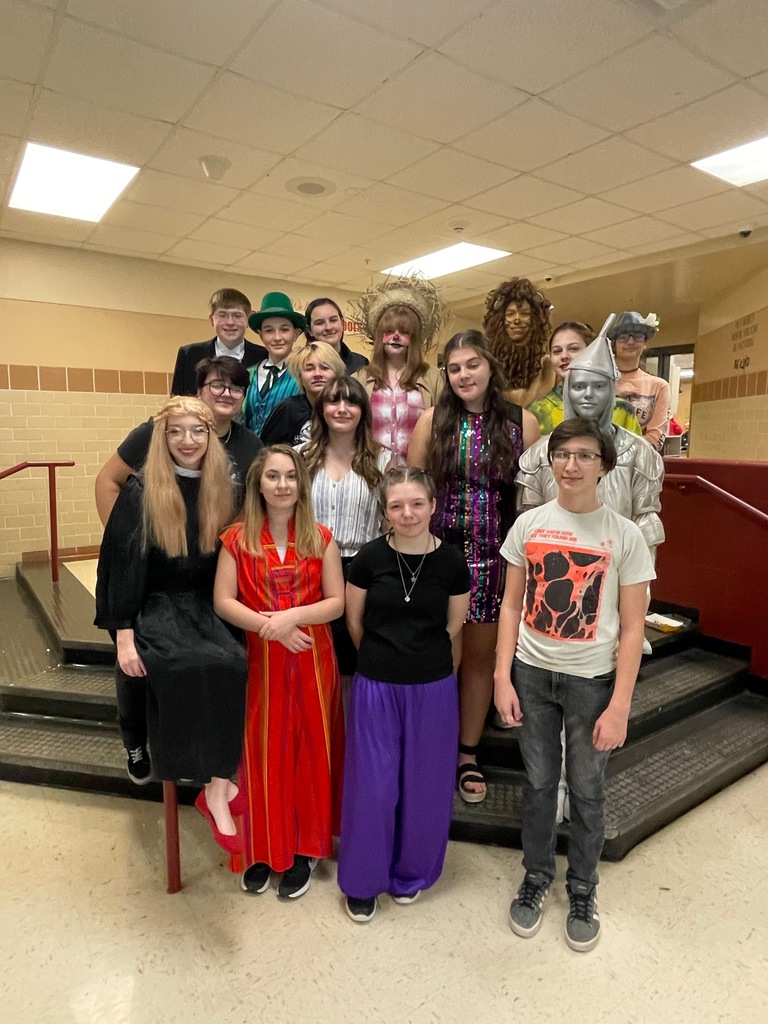 Come and support our One Act students!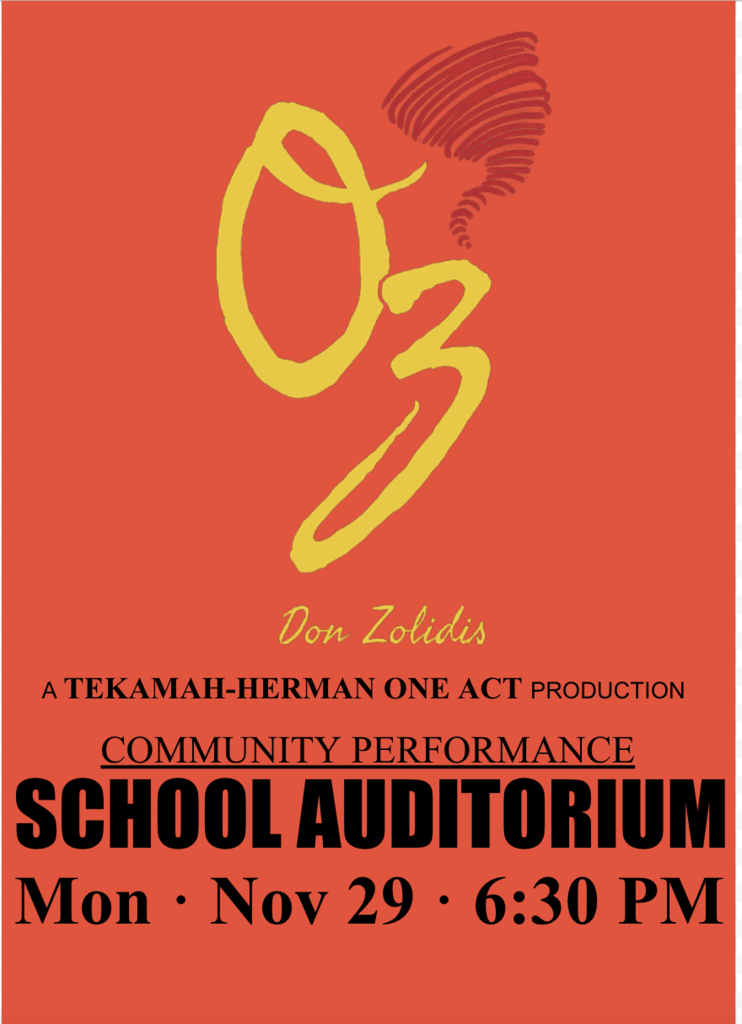 ELVPHD is hosting a Covid Vaccine Clinic on Monday, November 29th here at THS. See flyer for more information.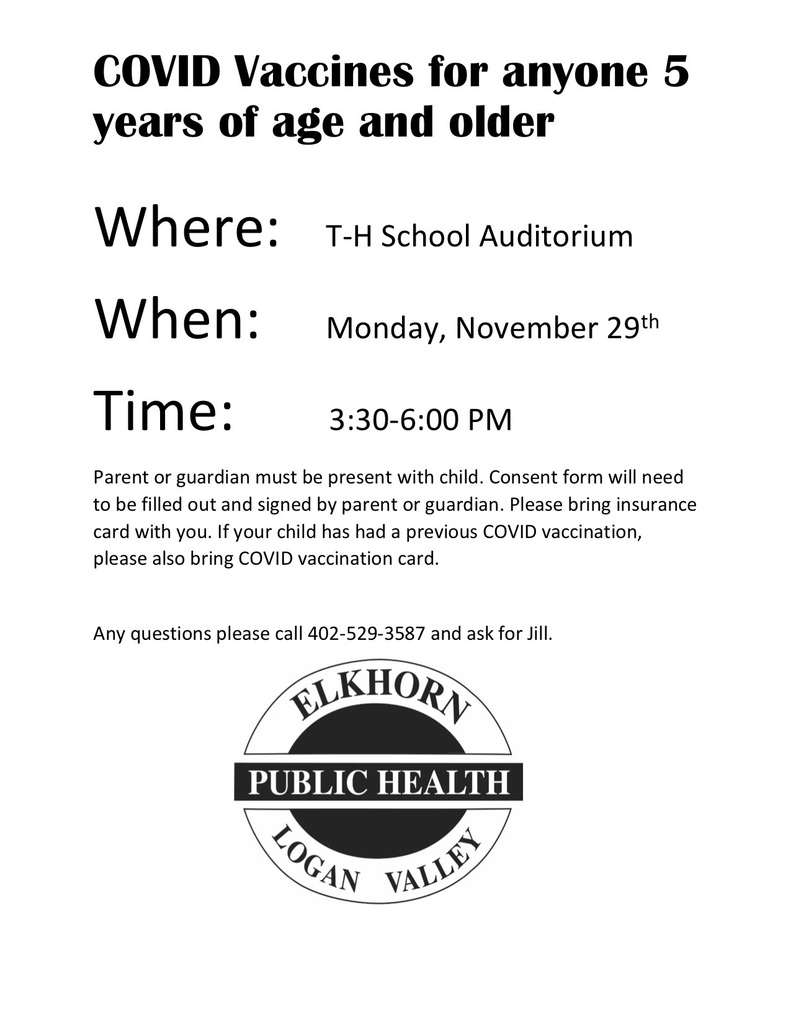 Mr. Burnett and Mrs. Johnson are up for our Tekamah-Herman Spotlight this Thursday!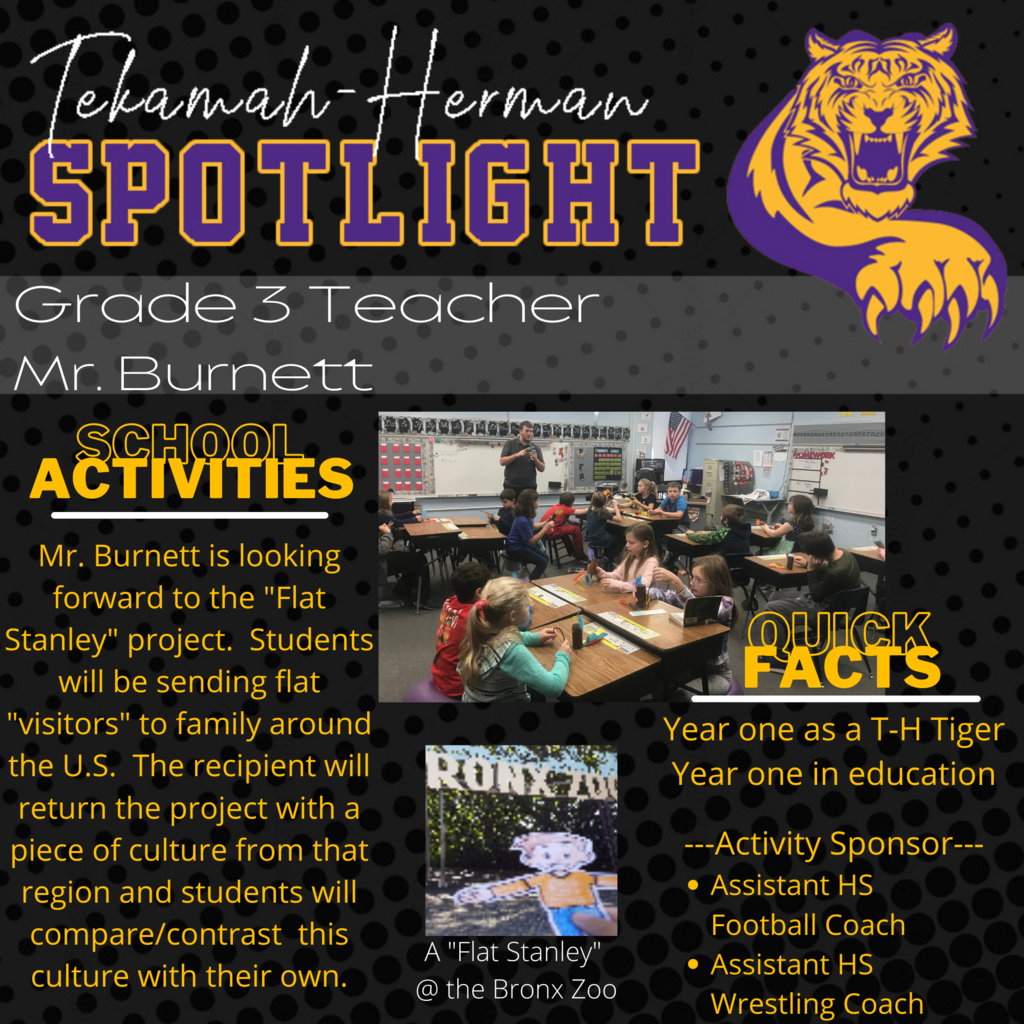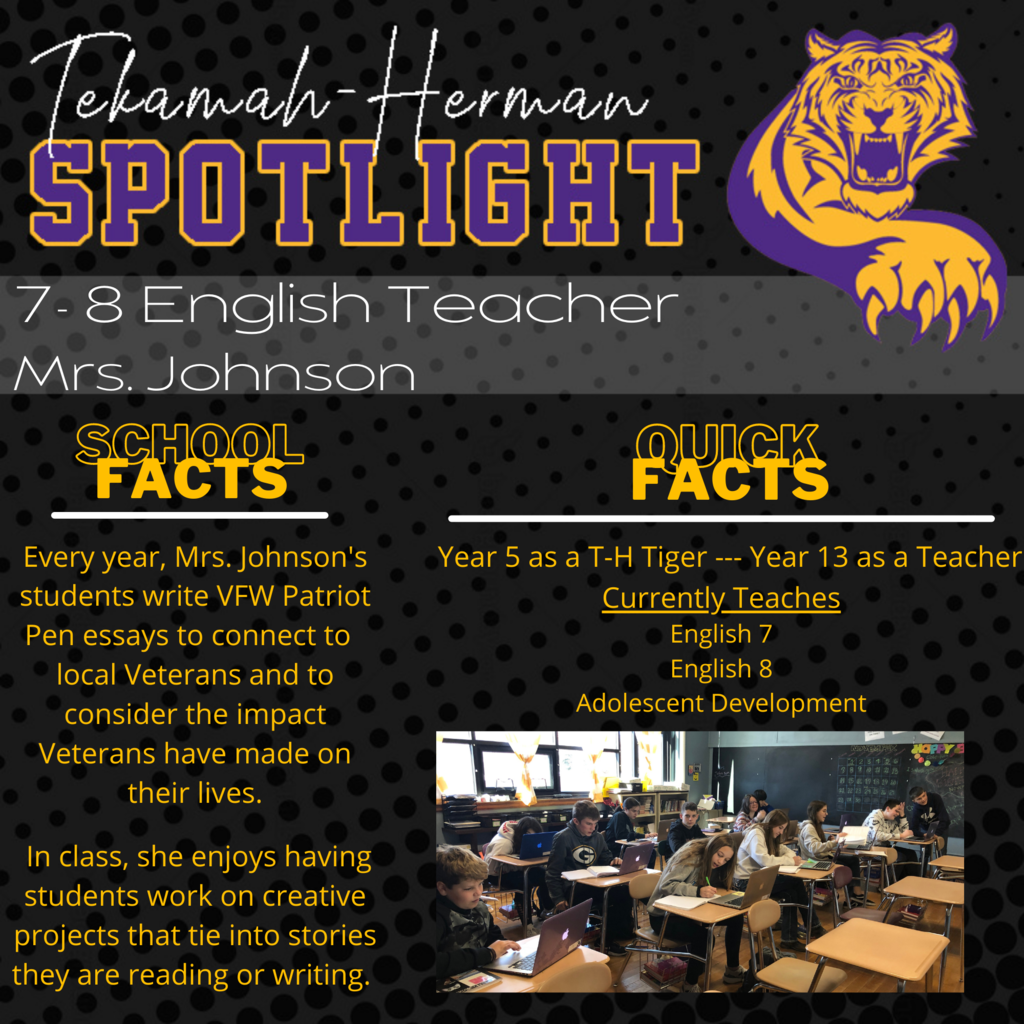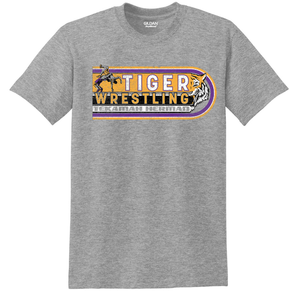 Congratulations to 8th grader Zach Wolf and 7th grader Reagan Rusk! Their essays were selected as winners in the local VFW Patriot's Pen essay contest. Their essays will be read and rated at the district level.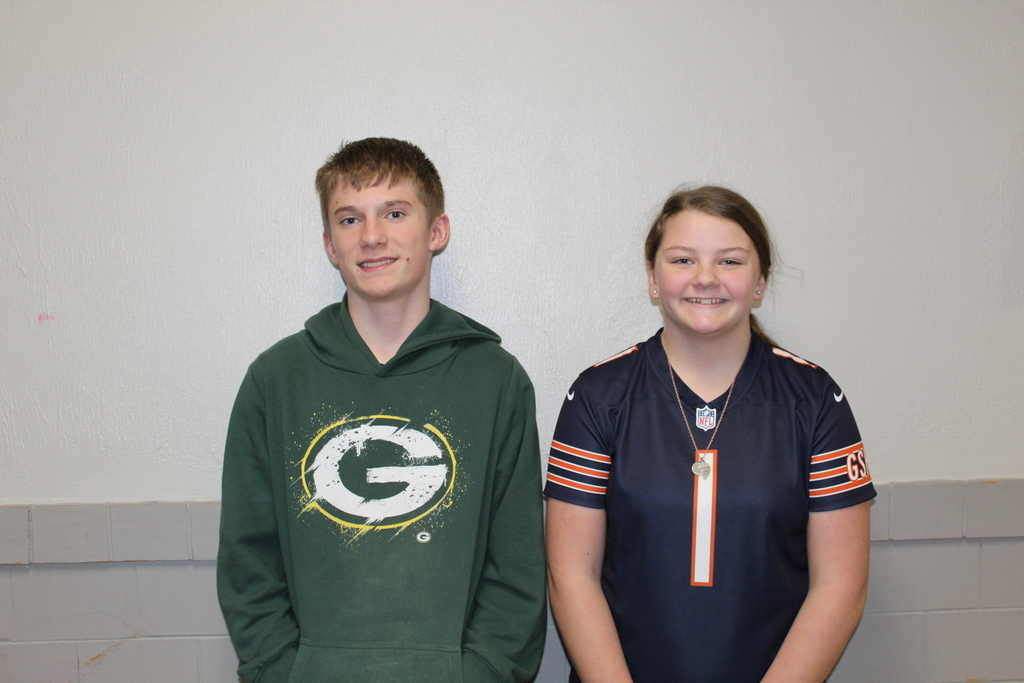 NSAA State Championship Wrestling ticket forms are in the link below. Complete and return with payment BY November 24 (no school for students that day) to the high school office.
https://5il.co/11uvn