Lunch for Wednesday, February 17th will be Sloppy Joe, Oven Fries, Chocolate Chip Bar, Fruit, Veggies and Milk.

We want to give a shout out to the Tiger JH Wrestlers for their FIRST PLACE finish at the Stanton tournament last night! The Tigers scored a total of 84 points. There were seven first place finishers, one second, three third place and three with fourth place. Congratulations!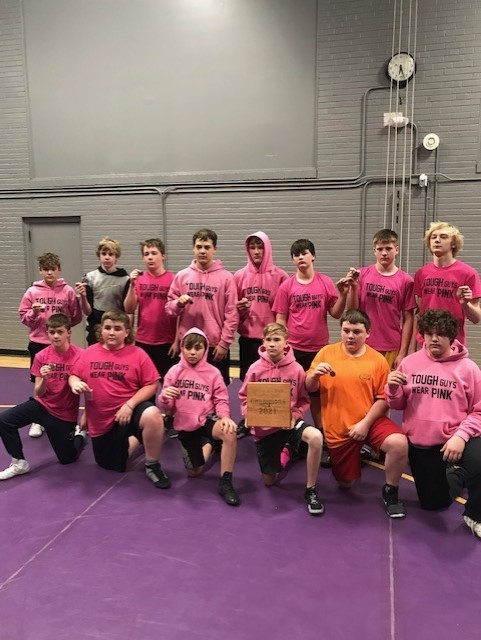 The Nebraska Dept. of Education has granted schools additional teacher inservice days for the 20-21 school year. Time will be used for preparation and online trainings. Therefore, there will be NO SCHOOL March 31st AND April 1st. There will also be no school on April 2 & 5.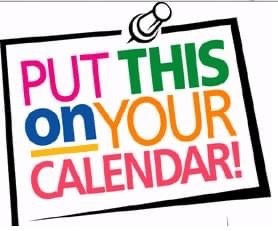 Lunch for tomorrow will be burritos, spanish rice and broccoli.
Boys Basketball EHC Tournament Tickets: There are extra tickets available in the high school office. Please stop by (wear a mask) and grab yours if you would like to attend the game. We play Clarkson-Leigh in Leigh at 7:30pm on Saturday. Please arrive no earlier than 7pm.

JH/HS Parents: If you have noticed your child(ren) are missing clothing item(s), please have them check the office. The pile has been mounding and we want to get things back to their rightful owners.
WEIGHT ROOM change! Now open....Monday - Thursday from 6:15a - 7:15a and 3:45p - 4:45p. Coach Rudloff will see you in the am and Coach Mac will see you after school.
We are LIVE! 🎉 Check out our NEW website at
www.thtigers.org
! Also, if you haven't seen, we have a mobile app! Want to know when an event is scheduled? Use the app! Need to know what's for lunch? Use the app!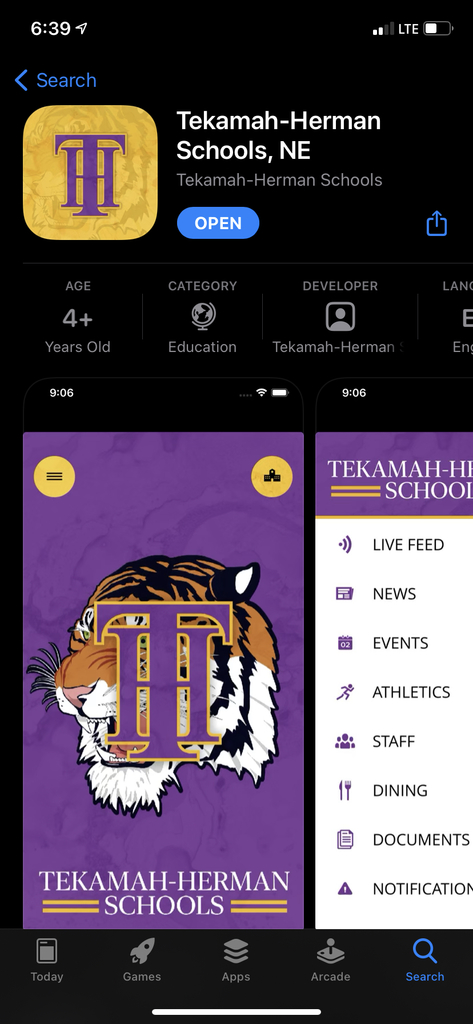 We're happy to announce our exclusive Tekamah-Herman Schools mobile app! It's a great way to keep up with everything that's going on at THS!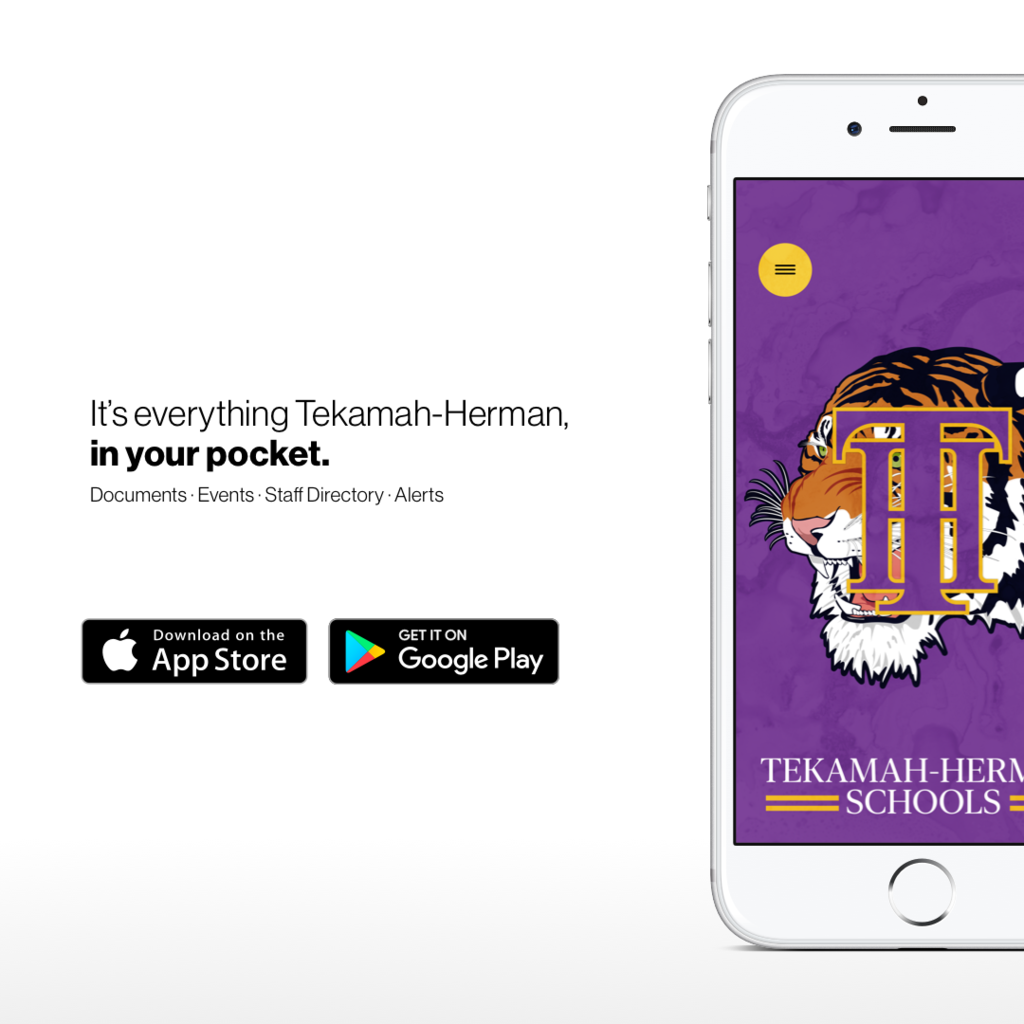 NSAA Winter Guidelines Update: The NSAA has decided to stay with the Governor's "Orange Phase" (25% of rated capacity) of the Directed Health Measure regarding fan attendance and 6-foot separation between households. Schools may now allow grandparents to attend contests. Spectators, coaches, and non-active participants are required to wear face coverings at all times while attending events. This decision is based on an abundance of caution as we move through the holiday season. By doing these things now, the NSAA is hopeful they can host winter championships in February and March. This is in effect until January 4, 2021.

Congratulations to our student-athletes and play production participants for being selected to the NSAA NCPA Academic All-State Team! Thank you for all of your hard work on the field, stage, floor, course, and classroom!